Best Weekend & Day Trips for Study Abroad Students in Dubai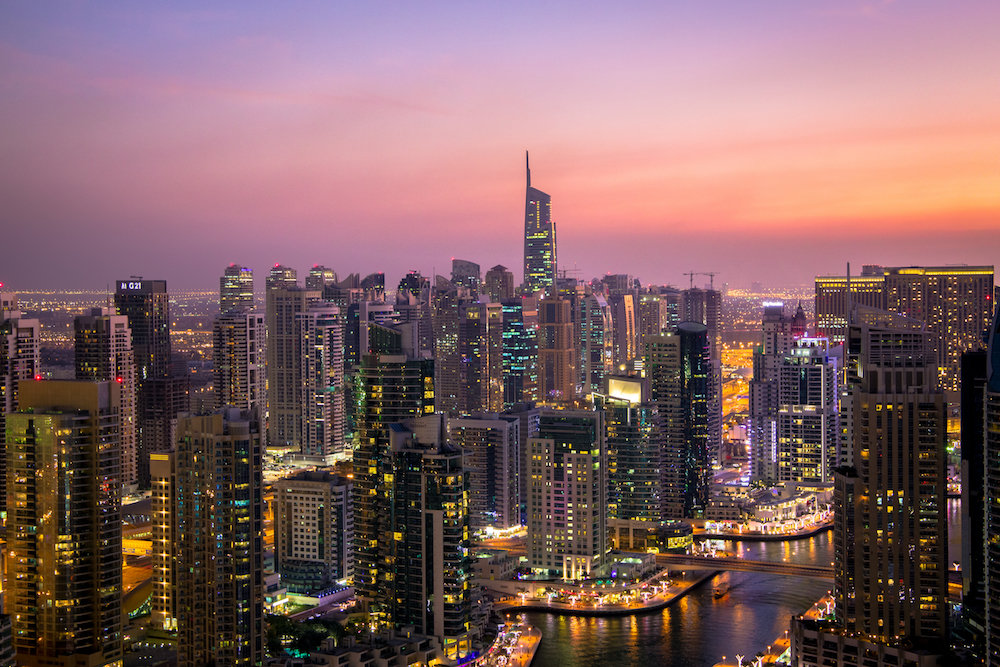 For study abroad students, life in Dubai can be an incredibly exciting experience.
This is especially true if you're new to living in a fast-paced and cosmopolitan urban environment. Along with your new friends from around the world, you'll find that there is no lack of things to do in the city, what with new restaurants, pubs, bars, attractions, sights, and entertainment venues opening every week. Add to that the city's cultural coming-of-age as a hub for local and regional talent and you have a host of art, music, design, opera, and cultural events to attend. While all of this can keep you busy on the weekends, it's worth it to venture further to explore the other emirates, especially since you're not hard-pressed for time like the average tourist.
Traveling to smaller cities and the other emirates, some of which are neither as modern nor as multicultural as Dubai, lets you experience a whole different side of the UAE and take a closer look into Emirati heritage. Whether in the rugged landscape and dry wadis of the Hajar mountains, golden desert dunes of the Empty Quarter, fertile oasis of Al Ain, or natural coastline of Fujairah, the change of scenery from the skyscraper-studded cityscape of Dubai is both pleasant and often much needed.
Note that outside of Dubai, the culture is more traditional and women must dress modestly with your shoulders and knees covered to appear respectful. While intercity buses or minibusses from Dubai might take you to these spots, it's best to rent your own car and drive there so that you can explore the area and make the most of your trip. Finally, try to plan your visit between September and April when the weather allows for time outdoors. Here are some weekend and day trips from Dubai for study abroad students.
Al Ain
Best time to visit: October to March
How to get there: Public bus from Al Ghubaiba Bus Station in Dubai
Just over an hour's drive from Dubai, Al Ain is Abu Dhabi's second city and home to the Al Ain Oasis, a UNESCO World Heritage Site consisting of the oasis, the Jebel Hafeet mountain, and the Hili Archaeological Park. The slow pace of life in Al Ain stands out in stark contrast to Dubai -- the narrow streets aren't as traffic-ridden, the houses are traditional villa-style surrounded by date palm trees rather than skyscrapers, and the many roundabouts (instead of flyovers) give you an idea of what Dubai looked like in the old days. The birthplace of the country's late founding father His Highness Sheikh Zayed Bin Sultan Al Nahyan, the city remained his favorite and he took personal interest in protecting its authenticity, heritage, and green areas.
The Al Ain Oasis, open to visitors, is a cool and tranquil refuge from city life, spread over 1,200 hectares and home to 147,000 date palms in working farms. Notice the ancient falaj irrigation system of channels across the oases that are unique to the region and dates to 1,000BC. An information center explains the significance of the oases and conservation techniques and features interactive exhibits.
Not far away, the 19th-century Al Jahili Fort is a magnificent example of traditional mud-brick architecture. The fort with its watchtower was originally a defensive structure for the oasis that also served as the residence of the governor. Today, it hosts cultural events and exhibitions. Visit the nearby Al Ain National Museum and Al Ain Palace Museum to see ancient pottery, coins, armory, vessels, and other exhibits.
If you want to see an authentic livestock market in the UAE, then head to the Al Ain Camel Market, the largest in the country. The camel herders are friendly and you'll most likely find yourself being encouraged to take photos of and with their strongest and best camels as well as some cute newborns.
History buffs will enjoy exploring the Hili Archaeological Gardens home to monuments of the Umm an-Nar culture dating to 2,500 BC including a grand burial tomb and forts from the Bronze Age.
Dip your toes in the hot springs at the lush Green Mubazzarah park at the base of the Jebel Hafeet mountains. You can also camp overnight in the campgrounds here. Right next-door is Wadi Adventure where you can enjoy a few hours of whitewater rafting. Afterward, head up to the viewpoint at Jebel Hafeet, the second highest peak of the UAE, for an evening picnic in one of the most beautiful sunset spots in the UAE.
Ras Al Khaimah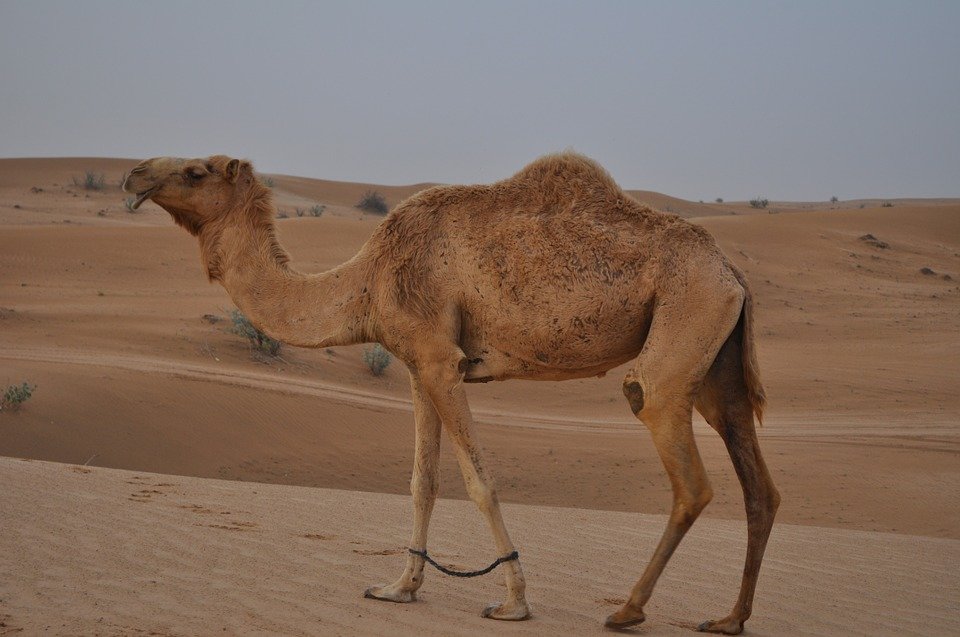 Best time to visit: October to March
How to get there: Public bus from Deira bus terminal
Driving through Ras Al Khaimah, the landscape becomes increasingly dramatic as the craggy cliffs and barren wadis of the Hajar mountain range surround you. In the cooler months from October to March, adventure-lovers should head to Jebel Jais, which at 1,943m is the highest peak in the UAE and is open to hikers, mountain bikers, and those looking to try out the UAE's first Via Ferrata or new zip-line. This is the only place in the UAE that sometimes sees minimal snowfall on the coldest day of the year and unsurprisingly is busy with families and large groups on the weekends in winter. On the way, don't forget to stop at Dhayah Fort, an old defensive fort of strategic importance during the British invasion in 1819.
If you've got an entire weekend in Ras Al Khaimah, take an afternoon to visit a desert camp; you'll experience a stomach-lurching but exciting dune safari, ride on camelback or quad-bikes, watch as a belly dancer sways her hips to folk tunes, and have intricate henna designs drawn on your palms by local Bedouin women.
Delve into the date farming, fishing, and pearl diving history of the emirate and see artifacts older than the 1st century at the National Museum of Ras Al Khaimah, housed in a fort that served as the residence of the ruling family until the early 1960s. A visit to the fishing town of Jazirat Al Hamra, abandoned for the last 40 years, is an intriguing look into the past with coral-stone houses, courtyards, mosques, a market, and school.
Explore the Al Wadi nature reserve of Wadi Khadeja on horseback with Al Wadi Equestrian Adventure Center. As you ride through the harsh desert on a guided trail, you'll spot gazelles, Arabian Oryx, Wildcats, desert foxes, falcons, and ravens. The center offers horse-riding lessons and programs for all levels of expertise.
Fujairah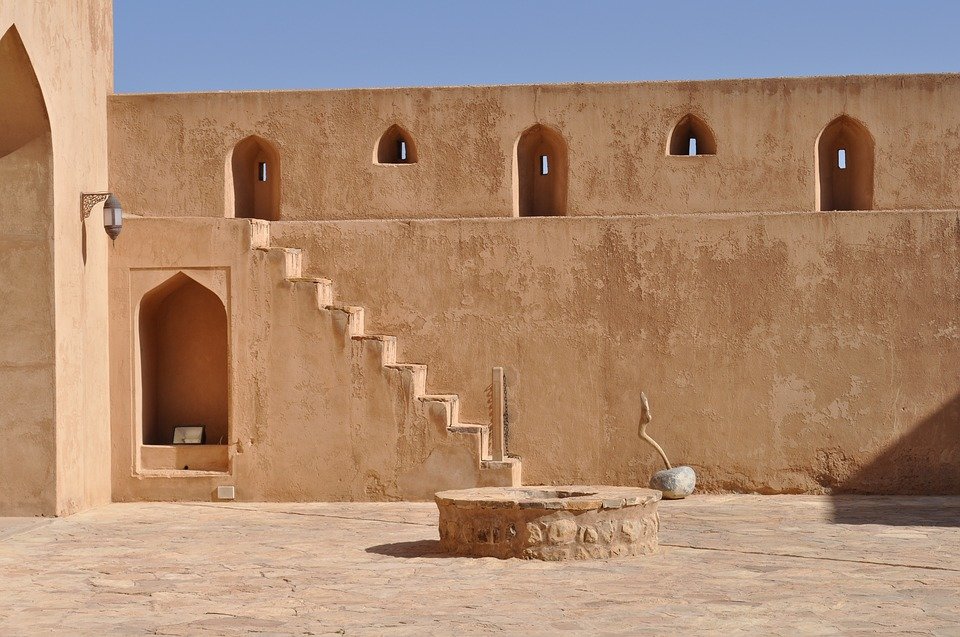 Best time to visit: October to March
How to get there: Public bus from Dubai Union Square
On the UAE's east coast, little known Fujairah is a popular weekend getaway for Dubai dwellers. Post-summer, you can drive to the wadis of the Hajar mountains or hike through them. An easy to reach spot here is Wadi Ham that is also the country's largest and longest wadi and you can walk or drive to the dam. Other wadis of interest are Wadi Al Wurayah, Wadi Siji, and Wadi Al Hail. In winter, Fujairah sees mountain bikers, hikers, and rock-climbers from all over the UAE. If you love water sports, visit one of the many hotels along the coastline to go kayaking, diving, snorkeling, parasailing, or fishing.
Along the way stop at centuries-old defensive forts such as the Fujairah Fort that also offers fantastic views, Al Bithna Fort, and Awhlah Fort.
It's worth to make a quick stop at the Masafi market, a small village style market with shops set up on both sides of a highway selling fruits and vegetables, toys, utensils, carpets, pottery, and other items.
If you have more time on your hands to stop by Fujairah city, visit the Heritage Village Museum with models of old homes, a fort and watchtowers. Exhibits relate to weaponry, antiques, and traditional occupations and crafts like agriculture, fishing, pearl diving, pottery, and weaving.
Dibba Bayah (Musandam)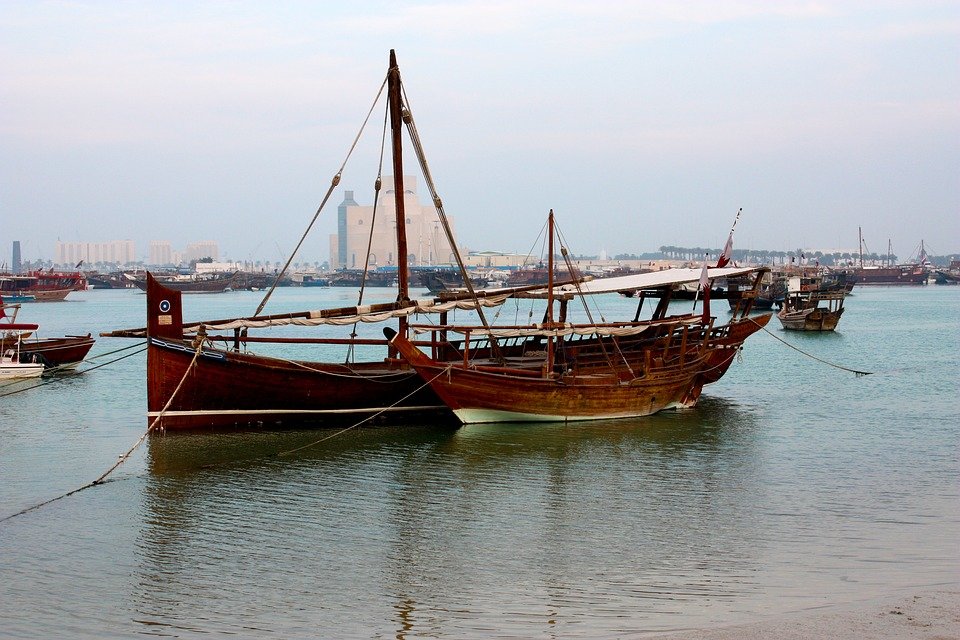 Best time to visit: October to March/April
How to get there: Public bus to Ras Al Khaimah or Fujairah, then taxi up to the checkpoint, after which it's best to have pickup arranged by the tour operator or accommodation.
While not geographically within the borders of the UAE, the journey to the coastal village of Dibba Bayah on the east coast of the Musandam Peninsula in Omani territory is an easy day trip and even better done over a weekend. Just remember to bring your passport and a printed confirmation of a booked dhow tour or accommodation, which must also be sent by them to border authorities two days in advance.
Take a dhow (traditional wooden boat) tour of the scenic bays nestled between the fjords and you'll be pleasantly surprised to see a landscape unlike anywhere else in the region. The color of the water here is especially striking and is perfect for swimming, snorkeling, and diving, with rich marine life. You can also rent a kayak and on a good day, see some dolphins in the waters. The area is a favorite with divers due to spectacular coral reefs.
The town itself is a quiet one and you'll see Omani fishermen and local families camping on the beaches close by. It's worth driving up further to Khasab for even better views. In the cooler months, join hiking groups from the UAE and trekking tours to explore coastal trails, abandoned villages, date farms, and caves on various trails in the area.
Liwa Oasis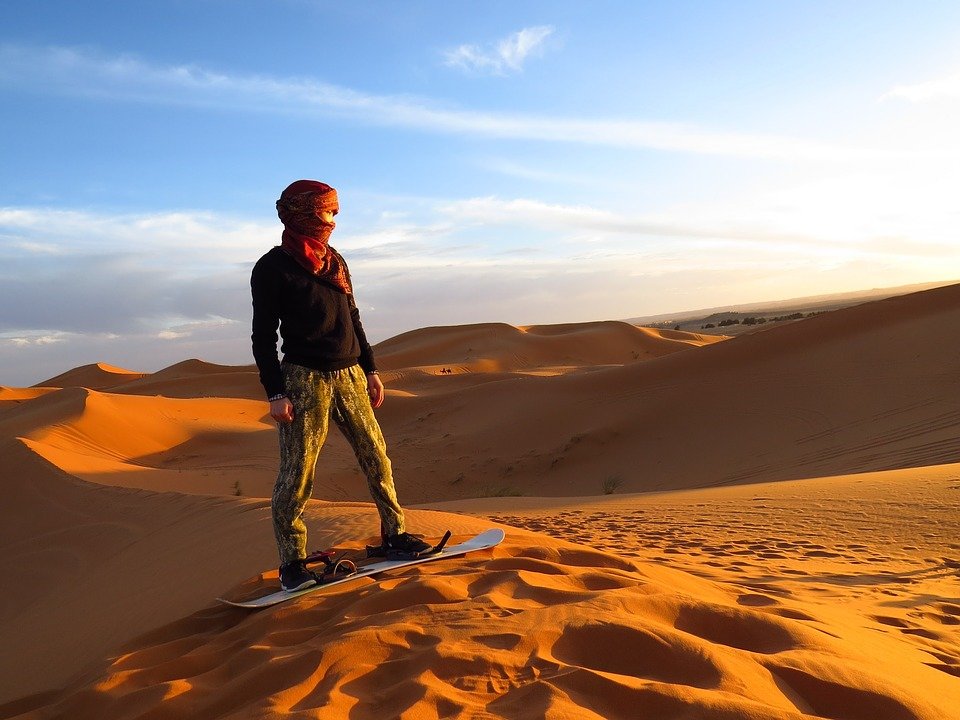 Best time to visit: November to March
How to get there: Rental car
The drive to Liwa Oasis from Dubai takes no less than four hours, but the trip to see the untouched desert landscape is worth your time. The majestic Rub Al Khali desert, also known as the Empty Quarter, in which it lies, has inspired many an explorer through the ages. On the way, visit the Emirates National Auto Museum that houses an impressive collection of 200 vehicles including off-road vehicles and classic cars from the early 20th century including a 16-foot tall Dodge with an apartment in it, owned by His Highness Sheikh Hamad Bin Hamdan Al Nahyan. (The museum is temporarily closed for maintenance at the time of writing; it's best to call in advance before you visit.)
While there is not much to the main town Mezairaa, the terracotta dunes around it are nothing short of awe-inspiring. The 328-foot-high Moreb Dune is among the largest in the world and the dunes are perfect for quad-biking and sandboarding. Expect to see a few Arabian gazelles as the oasis is a reserve for the protected species.
Thanks to underground freshwater sources, the oasis is still home to date plantations and the agricultural families that continue to live here. As you pass by these settlements, you'll also see camel farms and old forts and watchtowers that were used to protect the oasis in the old days. The annual Liwa Date Festival is a great time to visit, talk to the friendly date farmers, try the delicious local varieties of dates and attend cultural events. Or try to visit on a weekend during the two-week-long Al Dhafra Festival to see the region's grandest camel beauty contest and other heritage events like camel racing, horse racing, a purebred Arabian Saluki dog race, and falconry.
Hatta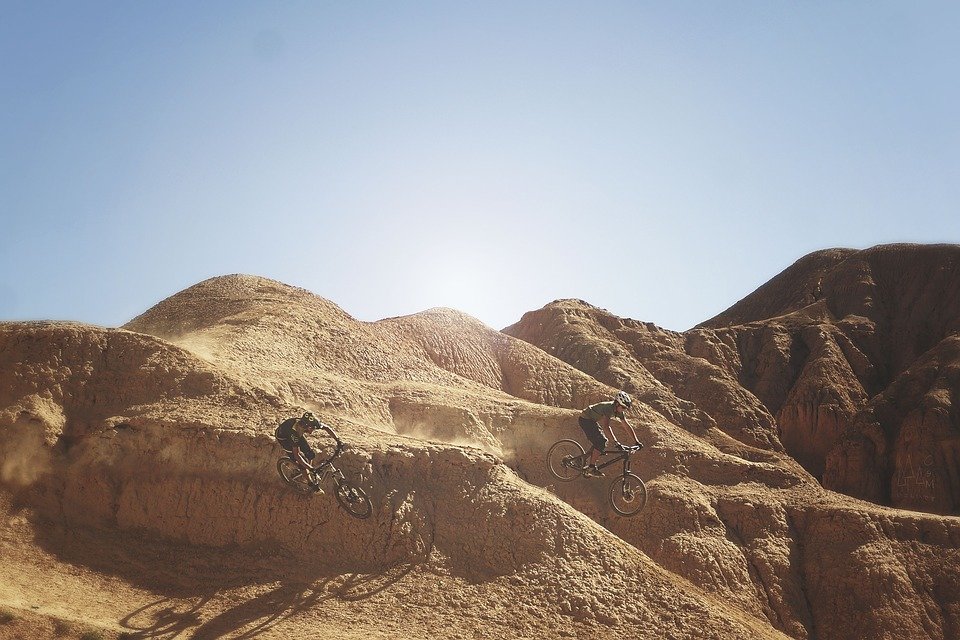 Best time to visit: October to March
How to get there: Your best option to explore Hatta is a rental car but if you don't drive, then take a public bus to Fujairah and continue onward with a taxi from Fujairah.
As temperatures begin to fall in September, join the UAE's active residents to explore the newly opened Hatta City Hiking Trail or pick your own adventure. The trail is an easy way to see the best spots in Hatta, a mountain village that has been a favorite with hikers and mountain bikers in the UAE for decades. The 9km route that makes up the first phase of the project takes you to the Hatta Heritage Village, a park, three dams, a biking track, farms, and a fruit and vegetable market.
To hike in Hatta is to traverse the rocky and rugged wadi terrain, sometimes scrambling over loose boulders and rocks, with mountain goats for company to reach viewpoints. The Hatta Dam is an Instagram-famous scenic location of calm emerald waters encircled by craggy peaks and is popular with families. You can also rent a kayak here.
For mountain bikers, there are different bike trails, suitable for everyone from beginners to experts, and on cooler weekends, you can also join one of the social or group rides. More information is available at the Hatta Mountain Bike Trail Center that also has a campsite for riders looking to overnight.
Visit the Hatta Heritage Village in the town to wander through this reconstructed village-type museum of traditional houses, watchtowers and a fort, and mosque. to learn about the heritage of the area.
While Dubai has most certainly put the country on the world map, it's interesting to visit old forts, mosques, palaces, museums, desert villages, and oases in the rest of the UAE to understand what life was like for the original Bedouin tribes who traveled across the desert, and the fishermen and pearl divers who called the UAE home. So get ready to expand your understanding of the country and use these tips to plan exciting day trips and weekends from Dubai.