What Does Your Host Family Think About Hosting?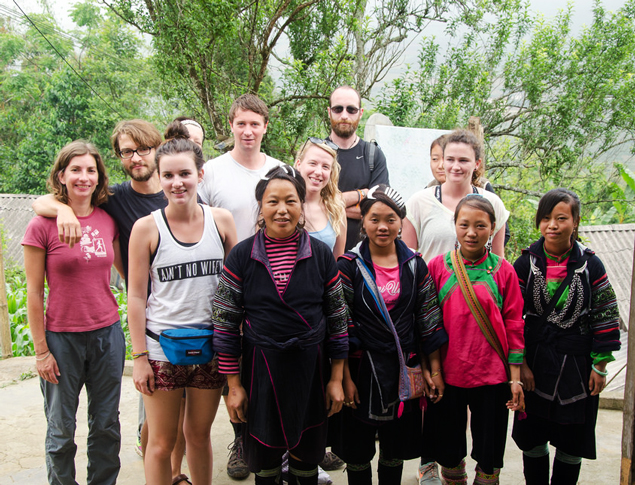 From cultural immersion to saving money to the irreplaceable feeling of having a home away from home, many study abroad students find that homestays are their best choice for accommodations abroad.
On homestays, instead of living in student apartments or dormitories, visiting students reside with families in their host country. Homestays can last anywhere from a few days to a full year term. Students can stay with host families individually or as a group.
We know this accommodation option is popular for many study abroad students, but what does your host family actually think about hosting students? To answer this question I chatted with Mairéad Corr, a mom of four who has hosted exchange students and interns from places such as Japan, Italy, Germany, and Russia. Mairéad and her husband list a single bedroom in their four bedroom home in Ranalagh, Dublin on Homestay.com.
A Host Family's Perspective on Homestays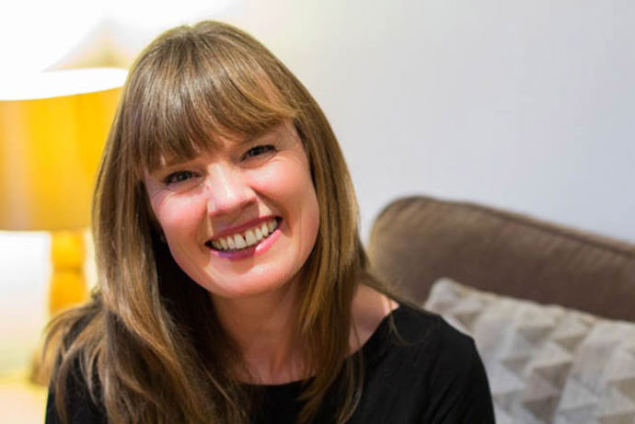 "I can't tell you how much we like it," Mairéad said. "It's become part of our life. It's become part of what we need to have a cultural life.
Mairéad and her husband initially decided to start listing their spare bedroom on Homestay.com to be able to afford renovation work in their attic.
"There are six of us on one income," she said. "We needed to save money for the attic and we didn't want to take out a loan. Now we have enough money to do the attic but we're still going to do this for the foreseeable future because it's become part of our life."
Mairéad said the greater financial freedom hosting students has provided her family has made a big difference in their lives.
"To have the comfort of having some savings in the bank rather than being fearful of what the future might bring – I think we're going to stick with house share," she said.
Mairéad added that the family doesn't take the duties of hosting students lightly – for her it is serious work.
"We take it quite seriously," she said. "This is part of our income, part of our salary, so we take it as seriously as we would a job, because it really is."
While outsiders may view hosting students as an inconvenience, Mairéad and her family don't feel this way at all.
"It's not really an inconvenience at all once you open your brain to it," she said. "I have friends that look at me as if 'why would you do that? That's your private space, your home.' But I don't honestly feel that we are losing out on privacy. When you have children, people are coming in and out of the door every ten minutes, so it's not like you have a lot of privacy anyway."
The Benefits of Homestays for Host Families
Mairéad said the benefits of homestays are not restricted to just the study abroad students who call her house their own for several months -- she has also noticed many benefits for her family.
"All in all the experience for us as parents has been fantastic for our kids, because our children go to an all Irish primary school," she added. "That means that they speak Irish and nothing else. And that's fine in terms of [preserving our culture]– we get to keep our language strong, but in terms of diversity we don't get any. So here, it's been amazing for us."
The family recently held a birthday party for one of the children. The family sang "Happy Birthday" in Irish, their two host students sang in German and Russian, and in the end they all sang in English.
"For a small ordinary family in Dublin I thought that was mind blowing," she said.
Mairéad noted that her children have picked up other skills from the visiting students such as new phrases in other languages, origami, and intercultural communication.
"It teaches them that you speak to the person that's in your house or that you get to know in the way that they do," she said. "Not everything has to come to your level. Be aware of what's happening and adapt.
A unexpected benefit for her family? Mairéad's children have been more eager to help with chores such as washing the floor and making their beds as they have seen older, "cooler" international students do the same.
"It's funny all the nuances I never thought would happen through house sharing," she says.
The Challenge of Adapting to Host Students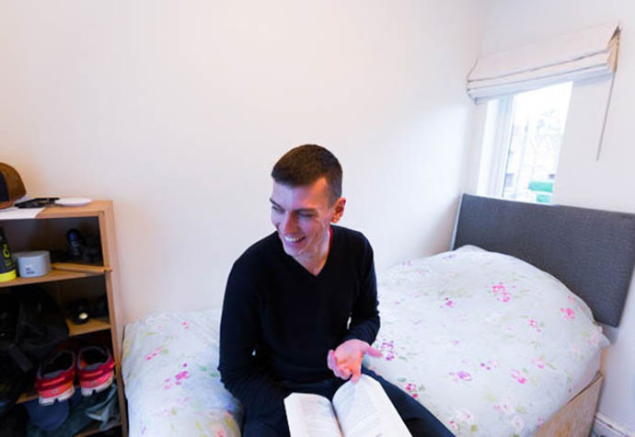 Mairéad acknowledged that hosting students does not go without its challenges.
"Having someone living in your house full time who isn't a member of the family takes a little bit of getting used to," she said. "It's like having a visitor that stays for a long time."
"If you have somebody living in your house for five months and it's not going well, then it's going to be bad for everybody. If you make a bit of an effort at the start and you get a bit of a jokey relationship going on with the person then that is so much better than a grunt good morning and a grunt good night -- nobody wants that."
However, Mairéad has found that building open and friendly relationships is the key to successful homestay experiences, both for the hosts and the students.
"This is something that we've grown better at as the year's gone on and we take it really seriously. I invest in the people who come in the door because I know if I get a good bond going with my students here then the time spent here will be positive for everybody."
The Benefits of Homestays for Students
Mairéad, admitting her bias, said staying in a homestay versus a student dorm is "100 percent better."
"If you live in student accommodation you are living in Dublin physically, but you'll be living in an ex-pat location where everybody is not Irish. You won't get the same level of authenticity," she added.
"When you're in student accommodation, everyone's in the same boat, so there's nobody that can tell you authentically what is good, bad, or indifferent.
When you go to a house you have people who have lived in the place for 10, 15 years and, they might not know the best pubs to go to, but they'll show you the places that are safe and they will probably show you a wider perspective rather than just the drinking culture. For a more balanced view on what it's like to be Irish and what it's like to live in Ireland. You won't get that in student accommodation."
"House sharing gives you the security of home," she says. "You are safe when you go in that door and you always have that feeling of home."
Homestays as a Tool to Overcoming Language Barriers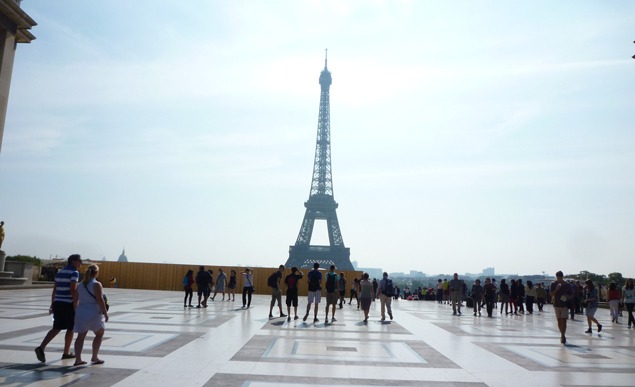 Homestays can also be an effective tool in helping foreign students who speak a different native language learn the local lingo. Mairéad recalled her experiences hosting an intern from Italy.
"We absolutely adored her because even though her English was quite poor, there wasn't such a massive cultural difference. We embraced a lot of her culture."
To help this student have a more successful experience in Ireland, Mairéad would sit with her every night and go through language role play situations, practicing English phrases to say in situations like going to the bank or ordering coffee.
"When you're in a brand new city and you don't know a single other person it's very hard to walk into a bar and say "Hi. Can you talk to me," Mairéad said.
"We learned a lot from watching a person figure this out and helping her in every way we could. Once she had the basics of those she was able to go out."
Mairéad also remarked how easily her own children were able to communicate with the student despite the language difference.
"While we were struggling to communicate with her she was still able to get across to the kids," she said. "I was trying hard to understand her words, but with children they don't need words so much. They can do other ways of communicating."
Surprises for Homestay Families
Mairéad said hosting students has been full of many surprising experiences. One of her current students is a 25 year old male.
"I was slow about taking a guy on his own because I wasn't so sure how a 25 year old boy would fit in with a family with kids as young as ours," she said.
"He honestly has been the best fit," she admitted. "I said to him 'did you ever have a moment of doubt where you thought maybe it would have just been easy to find student accommodation and live there' and he said nope. Not one. That would have been boring compared to here."
The Downsides of Homestays
Mairéad said there is one major downside to staying at a homestay – that there aren't as many "instant friends" available.
"The downside of a house share would be that there wouldn't be an instant group of friends on the door step, but if you are coming here to study, the university isn't far," she added.
For students at homes as centrally located as Mairéad's house in Dublin, finding new friends takes only a little more effort than it would if you are staying at a dorm surrounded by other students. Mairéad said this should in no way prohibit students from meeting other students and locals alike.
"This kind of set up for me would be the best of both worlds," she said. "You get the friends at school and the safety and authenticity of home right here."
Tips for Having a Successful Homestay Experience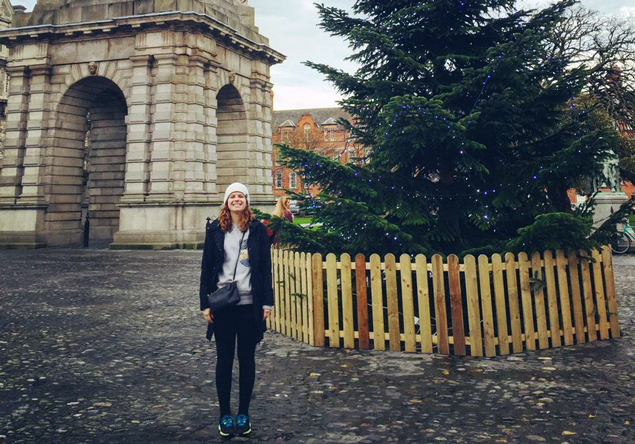 After hosting so many students, Mairéad has learned a thing or two about how students can have the most successful experience abroad. Meaningful experiences start first and foremost she said, by leaving the house.
"I know that sounds daft, but people who stay in their room all the time – that doesn't work," she said. "We are so close to town, people who just won't go out of the house and just stay here and watch tv it makes everyone unhappy. Everybody needs a little breathing room from each other. We even find that with ourselves – we have to leave the house sometimes just to be able to have some breathing space and peace. So it's the same with the students."
Mairéad says students who make the most effort to get involved in the local community seem the happiest.
"Guys and girls who have joined the football club or some meetup.com groups, or even if they just go out one or two nights of the week, it gives everybody mental space in the house.
We've had people staying with us that stay in the house for nine or ten days in a row and that makes everyone frustrated. It makes the person who's staying here, it makes me frustrated, because I work at home and it feels as if we're always breathing the same air."
Mairéad also noted that it is important for students to explore the sights of Dublin and the surrounding area to truly soak up Irish culture.
"I give a list of the places to see that are really interesting, they're generally free, just to show that there is a world outside to be seen," she said.
"While you're here, if you've made such an effort to come from a different country all the way to Dublin, make the absolute most of it. Put it in your head that from the time you get here you are going to do everything you can to soak up all of Dublin. That's what I think makes a successful trip."
Mairéad added that it's important to remember that your room in your homestay is just your base and not your reason to be abroad.
"The room is your safe place, but don't make that be the reason why you stay in," she said.
"For me that would be the ultimate tragedy -- to come from wherever and then to return [without exploring]. In ten years time you want to think about what you saw and what you did and [be able to say more than] 'well I went to the store and then I came back to my room,'" she added.
Alright Mairéad, you have us convinced -- homestays are a safe, fun, and authentic way to experience study abroad!
Read next: the student perspective on homestays.
Photo Credit: Homestay.com, Alison Dundore, and
Flickr
.