How to Pick the Best Teach Abroad Opportunities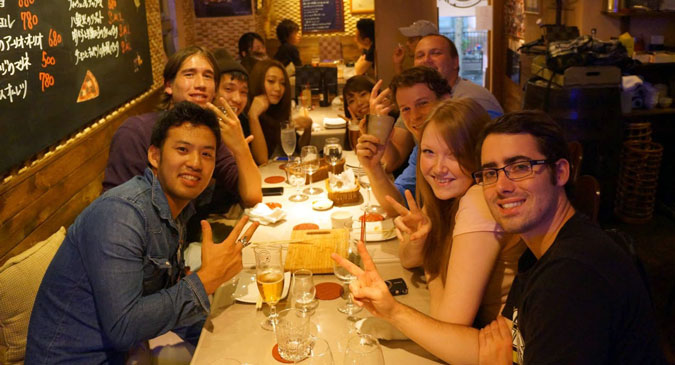 Congratulations, you've decided to teach English abroad! I think you've made an excellent choice. But now you need a program to help you get started!
From government sponsored programs to comprehensive onsite training and placement programs, there's an overwhelming amount of options to choose from, and deciding on the right path for you can be a confusing process. But don't worry -- Go Overseas is here to help, and we're going to outline a few of the key factors you should consider when deciding on the right teach abroad program for you.
1. How Much Support Do You Want?
Do you want someone to help you with visas? Do you want someone you can turn to in case of emergency? Do you need housing assistance? Language lessons? Or are you OK with doing most of this on your own?
Having an idea of the level of support you're looking for is a good place to start when scouting teach abroad programs. It's going to be different for everyone, so it really depends on what kind of experience you're after.
For independent travelers who need less support
You might just need a TEFL certification program. If you end up getting TEFL certified in the country you plan on teaching in, you'll be able to land in the country with a temporary support system already in place and leverage your presence in country to start networking for a job.
Having an idea of the level of support you're looking for is a good place to start when scouting teach abroad programs.
However, if you're TEFL certified or want to skip that part of the process (which we don't recommend), you can try independently lining up a job in advance by applying to jobs on our Teaching Job Board or simply going to your country of choice during hiring season and applying in person. For many countries, this is the best way to find a job anyway.
For travelers who want more support throughout
However, if you're brand new to this industry, and don't have much (or any) teaching/work experience, then you will more than likely want some more hands on support throughout the process. Government sponsored programs like the JET Programme in Japan, SENA in Colombia, France's Teaching Assistant Program, and the North American Language and Culture Assistants in Spain, all offer support with visas, housing, and job placement.
Several volunteer teaching programs, like WorldTeach and Peace Corps also provide the same level of support.
Most of these programs are a full school year or longer, however, so if you want support but don't want to commit for that long, you may find yourself looking at one of the many other volunteer teaching placement provider -- and paying a fee for their support.
2. Where Do You Want To Teach?
Location is another huge factor in deciding upon a teach abroad program. This is where you're going to be spending a good chunk of the next 3-12 months of your life (maybe longer), and it's an important decision!
Is maximizing your financial return important to you? Then look for programs in Asia (especially South Korea) or the Middle East (which has higher requirements for teachers). All of these locations rely heavily on recruiters to place foreign English teachers in schools -- Footprints is a good one to start with for either region.

Looking for a tropical location? Consider a program in Latin America or South East Asia -- Thailand, Vietnam, and Cambodia have a growing demand for ESL teachers, and Costa Rica has long been a tropical teaching hot spot! For most of these countries, it's best to search for jobs in person, but all of them have great in-country TEFL certification programs if you don't want to arrive with absolutely no support!

Are you looking towards Europe? Western Europe generally isn't very lucrative, and hard for non-EU members to snag a visa (Canadians and Australians, however, may qualify for working holiday visas in several countries) -- so again, the government sponsored programs are best here. Eastern European countries, like Czech Republic, Hungary, Turkey, or Poland, are easier spots to find teaching jobs.

Do you want a truly off the beaten path experience? Then why not sign up to teach on the African continent? Aside from Egypt and South Africa, you'll either need to find a job through a volunteer organization (of which there are many!) or in an international school (best for someone with a bit of teaching experience -- in ESL or otherwise).
3. What Are Some Other Considerations?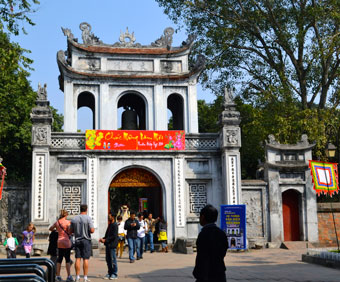 How social are you?
An onsite TEFL Certification and teach program or a volunteer teaching position will likely place you in a training group with 10-15 other participants, so you'll have a built in social network from the get-go.
A more job placement oriented program likely won't do the same, so building relationships and making friendships will be left up to you. Sometimes, you may even do training with a group, but then be shipped off to your respective teaching sites only to discover you actually live very, very, far away from each other.
That's okay for some people (or even a plus), but if you like the idea of an immediate support network, make sure that a social environment is a part of the program you're looking at.
What else are you looking to get out of a teach abroad program?
Some providers -- especially the short-term volunteer teaching positions -- will offer additional features like travel excursions, language lessons, group functions or meals and other fun activities.
Such extras are certainly nice to have and can help enhance your experience, but if they're simply not important to you and you would rather plan everything on your own, then a more bare bones (and cheaper) program might be better for you.
How long do you want to go for?
As we mentioned earlier, government sponsored programs, recruitment placement agencies, and a couple volunteer teaching programs (notably World Teach and Peace Corps) require teachers to stay for at least 6 months - 2+ years. If you only want to teach for a couple months, look for summer camp opportunities or shorter volunteer teaching programs.
4. Read Reviews of the Program
Once you've decided on some basic factors that are important to you, it's time to narrow down the list of programs you're considering. Reviews are going to be your best window into what you can expect from a provider, so research a teach abroad program like you would a restaurant, a car, or anything else -- start with a reviews site like Go Overseas!
If you can't find reviews on a certain program, that doesn't necessarily mean you should head for the hills, but you'll definitely want to see if you can figure out why that might be the case.
Reviews are going to be your best window into what you can expect from a provider.
Maybe it's a new program or location and it just hasn't been around long enough to be documented online, or maybe it's a small operation and alumni reviews simply aren't a huge priority. Also keep in mind that a lot of smaller schools, especially in developing areas, aren't focused on marketing themselves online (waahhh??) and may not have built up their online presence beyond a bare-bones Facebook page.
Those aren't necessarily bad qualities, and it might still be a great program, but you should certainly feel free to ask why you can't find any reviews, or ask to be put in touch with another teacher (or two) there.
Tip for reading reviews: Take overwhelmingly positive or negative reviews with a grain of salt, as some people are just prone to making the best (or the worst) of any given scenario. But if you see a particular program with a pattern of negative reviews, or the same complaints being listed over and over again by multiple people, that can certainly be a red flag.
5. What Do Past Participants Say?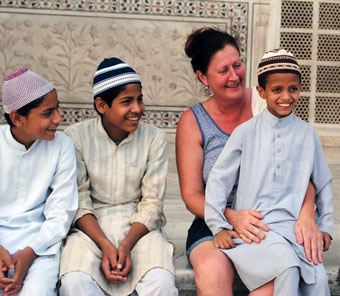 In addition to reviews (or instead of them if you can't find any), talking directly to a past participant can give you an excellent window into what to expect out of a teach abroad program.
Most providers will be happy to put applicants in touch with a reference, so don't be afraid to ask. Logistics might make getting in touch with someone who is currently teaching abroad difficult, but if a provider refuses to even try to provide you with a reference, that should be cause for concern.
Most current or former teachers remember what it was like when they were just beginning their journey, and they'll probably be happy to help. Send over a short list of questions in an email (did the provider live up to your expectations, was it worth the money, did you find a job, etc?), and if you don't hear back within a couple days (remember, teachers are busy), feel free to follow up.
I've heard from a lot of LanguageCorps teachers that have even gone on to meet in person and form friendships with people that started out as email references!
Again, as with reviews, everybody is going to have a different story to tell, and the person you are talking to might be an exception rather than the rule. Take their advice seriously, but don't let one person's experience be the sole deciding factor for you.
6. Learn About the Experience on Social Media
Many teachers have blogs or public social media accounts, and their posts can be great tools to help you gain an insider's perspective on what to expect. And once you have decided on a program, the journals of current teachers can be invaluable in helping you prepare for your experience.
Everybody is going to have a different story to tell, and the person you are talking to might be an exception rather than the rule.
You can likely find plenty of examples of blogs or feeds to follow through your own research, but you might also ask your contact at the provider if there are any in particular that are worth checking out.
Many programs also have their own blogs and social media accounts, and such outlets can also be great resources for gathering more information and getting a sense of what the program's community is like.
Your Experience is Your Own
To wrap up, keep in mind as you start going through teach abroad programs, that at the end of the day, your experience is your own. No matter what path you settle upon, frustrations are going to come up, and things will go wrong. It happens. How you deal with it is up to you.
If you go into your experience with a negative outlook, then even the perfect program won't be able to turn it around for you. But if you approach teaching abroad from a place of openness, and are willing to grow as a person even in difficult situations, then the right teach abroad program can be an excellent ally in helping you to achieve your goals a citizen of the world.
Photo Credits: Cody Jones,
Richelle Gamlam
, and Cooper.