Study Abroad
What to Pack for Study Abroad in Central America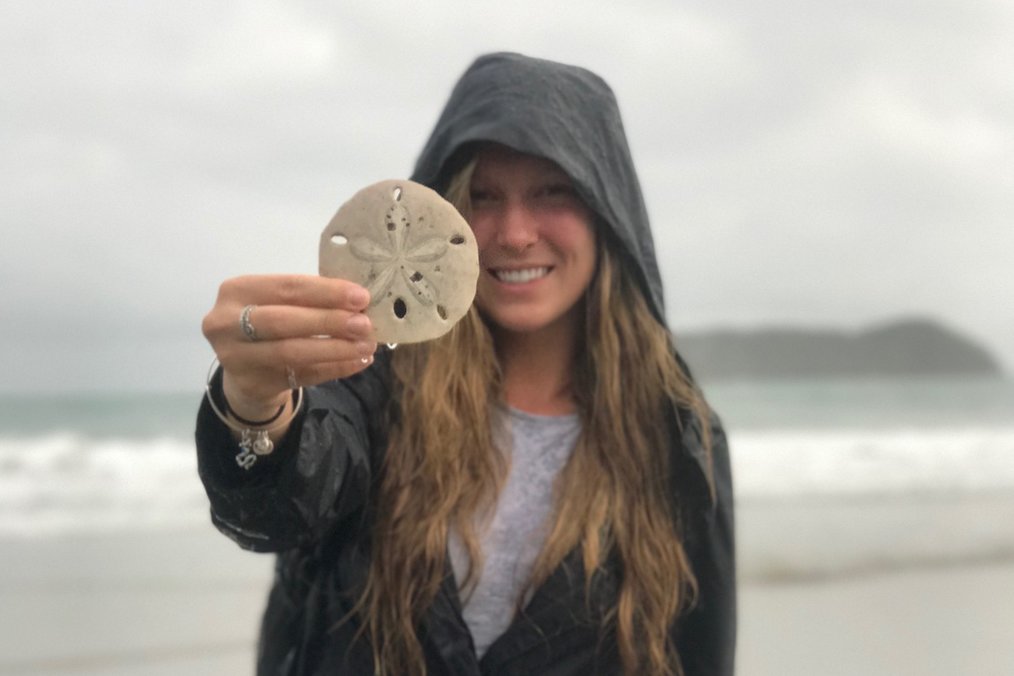 Home to a myriad of vibrant cultures, natural wonders ranging from lakes and beaches to mountains and rainforests, and a hotbed for Spanish language learning, colonial history, and fascinating cultural immersion Central America is an exciting location for study abroad.
However, Central America is also a unique place full of microclimates and lifestyles that mean you should put some planning into what you should pack for your study abroad experience. I've been living in the rainforest of Costa Rica for nearly a year now and just recently reached a personal travel milestone of visiting every country in Central America.
While the stereotype of Central America is that it is very warm, this is not the case in all areas.
When I first moved to Central America I made a lot of packing blunders that caused me a lot of discomfort in my first months here and couldn't be rectified until I returned to the United States for a visit over Christmas to repack. So, don't make my mistakes, learn from them and use my tips on how and what to pack for study abroad in Central America.
I hope you find my tips helpful, but I won't leave you hanging there. Here are my recommendations for what you should pack for study abroad in Central America.
A Backpack
Central America isn't Europe, so a backpack is a more useful item for packing than a suitcase. You may encounter bumpy or unpaved roads in your travels, so a backpack will be a more convenient way of transporting your items.
Backpacks are also more common in Central America than suitcases, so using one will also make you stand out less.
Hiking Shoes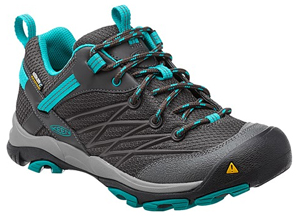 Whether it's hiking around the villages along Lake Atitlan in Guatemala, up steep volcanoes in Nicaragua's Lake Ometepe or through the monkey-filled rainforests of Costa Rica, much of the beauty of the region is best explored on long hikes with new friends. Even if you live in a city in Central America, I'm sure you'll still want to take trips out of town and explore nearby nature!
With these facts in mind, it is a good idea to invest in a sturdy pair of hiking boots for your study abroad experience. Since it can get so hot, low-cut boots, like Keen's Marshall Waterproof Trail Shoes for women or their Voyageur for men, or a pair of breathable trail runners, are a comfortable choice. Also, make sure they're waterproof.
Bathing Suit
Central America is bordered by both the Pacific Ocean and the Caribbean Sea. Many of its rivers offer some of the best whitewater rafting conditions in the world. It's also home to dozens of lakes, including Lake Nicaragua, the second largest lake in Latin America.
Chances are, you'll be swimming, or at least getting wet, during your time in Central America -- so don't forget to pack your bathing suit so you can join in on the fun. Travelers and locals wear a variety of styles of suits, so there's no need to go out of your way to purchase a specific model.
Rain Jacket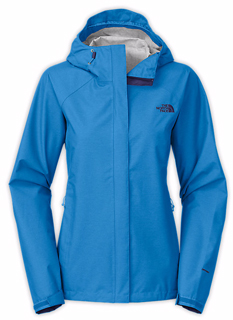 Central America is home to two distinct seasons – dry and rainy. The dry season, which lasts roughly from December to May, is more pleasant, whereas the rainy season, which lasts from May through November, is marked by – you guessed it – rain.
How much does it rain in Central America during the rainy season? Well, the answer to that question depends on where exactly you are located and what month (September, October, and November are generally the worst months), but you can be guaranteed that it will rain during this season, whether it be long days of steady rainfall or short bursts of torrential downpour.
With this in mind, it's a very good idea to invest in a rain jacket before you study abroad. North Face rain jackets for women or for men are known for being super water repellant while at the same time breathable so that you will stay dry while not overheating in the tropical temperatures.
Outdoor Gear
Much of the appeal of studying abroad in Central America is the access it provides to outdoor activities such as hiking, swimming, surfing, whitewater rafting, and more.
If you have any special outdoor gear or equipment that you use on a regular basis, you will probably be able to find places to use it in Central America. Bring along any outdoor gear (especially a headlamp!) you would need for your favorite activities so that you are prepared when adventure calls!
Money Belt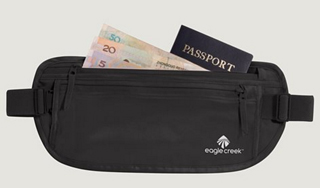 A money belt is a contraption that fits under your clothing and has pockets for your passport, credit cards, and cash. It's sleek so that no one should be able to notice it sneaking under your clothes.
This is the best way to protect these valuables as you travel around, even if you are just heading from the airport to your housing.
If you are a first time user, be sure you know how to use your money belt before you head out in public. I made a lot of mistakes during my first time using a money belt. Learn from my mistakes!
Lots of Layers
While Central America is a tropical climate, that doesn't mean that temperatures are always boiling hot. Temperatures can change quickly throughout the day and some regions are quite chilly.
For example, where I live in the mountainous rainforest of Costa Rica, it's almost never warm enough to wear shorts and a t-shirt. There are also a variety of sub-climates here, meaning the temperature can vary greatly just a few miles away. When I take the bus to the grocery store the temperature increases noticeably in town.
Prepare for changing weather conditions by bringing lots of layers. Having shorts and pants, t-shirts and sweatshirts, and even scarves and thick socks can ensure that you are ready for whatever the weather is in the area you live or areas you travel to.
Insect Repellant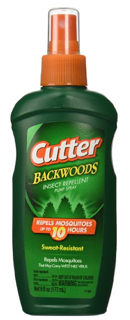 Insects, unfortunately including ones that bite are a part of the reality of living in Central America. Mosquitos, in addition to being pesky, carry diseases in some regions including chikungunya, dengue fever, and malaria.
Prevent mosquito bites during your time in Central America by frequently applying mosquito repellent. Purchase and bring a mosquito repellent with the active ingredient DEET (like the Cutter Backwoods line).
Don't forget to apply it when you're traveling through areas frequented by mosquitos.
Medicine
No matter where you're studying abroad or traveling, it is always recommendable to bring along a supply of any prescription medicines you take that will last for the entire amount of time you will be away from home.
If there are any over the counter medicines you take regularly, such as ibuprofen, aspirin, or Pepto-Bismol, it is also a good idea to bring along a supply of your preferred brand. Brands vary widely throughout Central America and this way you can avoid the confusion of having to figure out which new brand to select while you are ill.
Ladies, birth control is available over the counter in most countries here, but if you use a particular brand it is a good idea to research its availability in your chosen location ahead of time. The morning after pill is not available in most countries in Central America.
Sunscreen

Something else you will want to apply to your skin frequently while studying abroad in Central America is sunscreen.
Central America is located closer to the equator than the United States is, and that means the sun's UV rays are more intense. Central American cultures are also very outdoor oriented, so chances are you will be spending much more time exposed to the sun.
Bring a hefty supply of your preferred sunscreen along with you, especially if there's a specific brand you love. Experts recommend choosing a sunscreen that is at least SPF 30.
Computer, Camera, Kindle & Phone
Electronics are expensive in Central America, so it is best to bring what items you anticipate using such as a computer, camera, kindle, or phone rather than purchase them here. Climate conditions may pose a threat to electronics, so bring only what you really need.
If you have expensive items that would be difficult to replace, you may want to leave them at home, and always, always back up your stuff before leaving for study abroad. You can replace a phone, but you can't replace your photos...
Other Tips for Your Central America Packing List
Before getting to the specific items to bring, below are three tips that will make your time packing easier.
Figure out the climate -- it's not all hot all the time
While the stereotype of Central America is that it is very warm, this is not the case in all areas, and the subcontinent is rife with sub-climates that can lead to a major difference in temperatures just a few miles apart.
For example, Heredia, Costa Rica (a popular study abroad destination) gets chilly at night, whereas towns near the coast tend to be warm day and night. The mountains of Guatemala may require pants and a jacket, but the colonial city of Antigua is shorts weather year round.
It's important to figure out the climate of your study abroad location before you head to Central America.
Beware of humidity
Being a tropical climate, Central America is in general very humid, and with this in mind quick dry fabrics are best (my home in the rainforest is so humid that my towel never dries!) Avoid bringing leather items as these can easily mold with the high water density in the air. Leave your finest clothes and accessories at home as there is a chance they will be ruined in the climate conditions.
Keep it simple
The majority of students who study in Central America will be in safe locations. However, crime rates, especially petty theft, are generally higher in the region than at home. Therefore it's also advisable to not dress too flashy or wear expensive accessories such as necklaces, rings, bracelets, or watches -- just leave them at home.
You'll already stand out as a foreigner in your new culture, so avoid attracting extra attention by dressing simply. Study abroad in Central America is a good place to wear out old clothes that may be on the edge of usability.
As you pack for your exciting adventure of studying abroad in Central America, remember the number one rule of thumb for packing -- less is more. No matter how little you think you are packing, remember that you are only going overseas for a finite amount of time and will not need everything you use in your daily life in the United States. Sometimes less really is more!
Sign Up for Study Abroad Deets
A regular dose of travel info & inspo, delivered straight to your inbox ✈️🌎👋