Teach Abroad
Expert Interview: What's it Like Teaching English Abroad?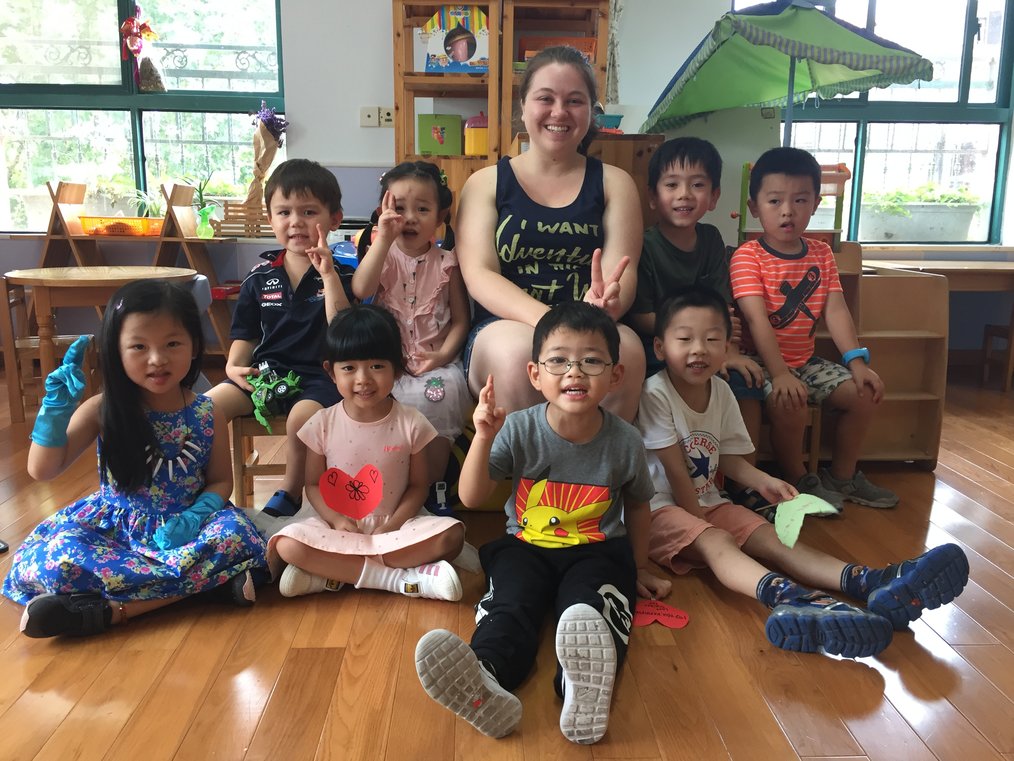 If you're thinking about teaching abroad, you've probably already Googled all the practical information: where the best places to teach are, how much you'll make teaching ESL abroad, and everything under the sun about TEFL certifications. But what about the experience? What's it like to be an ESL teacher?
Last month, I sat down with (okay, okay, e-mailed with...) Phil Williams of English Lessons Brighton and author of The English Tenses Practical Grammar Guide. In our interview, I asked him to share his experiences teaching ESL and, as an industry expert, his opinions on TEFL certificates, misconceptions surrounding the ESL industry, and his advice for future teachers:
What inspired you to get into teaching abroad and what was your path to getting there?
There were two things that got me into teaching -- first I had been traveling for half a year out of university, and couldn't help but keep traveling. Teaching was an opportunity to actually live abroad, rather than just pass through, and (crucially!) a chance to make some money.
Second, I studied history at university, specifically focusing on the Middle East and the adventures of Victorian explorers. Teaching was a great chance to follow their footsteps and get out to the Middle East.
How long have you taught abroad and where?
I taught in the UAE for a year, and in Russia for another year. I also worked in the Czech Republic for a while on a magazine, and did a lot of traveling in between all of that (over a 5 year period or so I'd spent more time abroad than at home).
I finally settled back in the UK and ended up spending more time teaching TEFL here than I did abroad -- I've been tutoring English for 5 years or so in England.
Can you share one of your favorite stories about being a teacher in another country?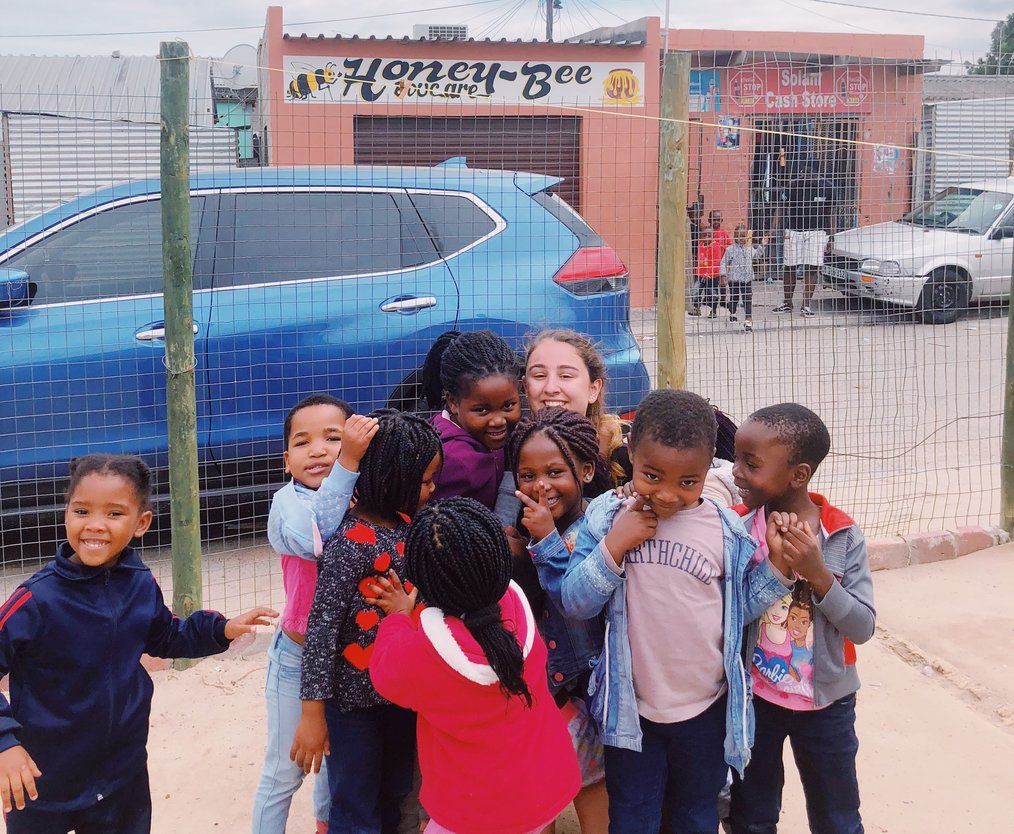 It's difficult to pick a single story. During the time I spent in the UAE, every single day brought new surprises -- big ones.
For instance, after a month of searching shops for eggs I learned that Saudi Arabia had established a trading embargo that made it impossible for the shops to import them. It rocked my world -- you started to really notice the effect of international relations when relying on secluded desert supermarkets near the Saudi border. Less family friendly tales of the desert included corporate corruption, juvenile delinquency, and tough journeys to find civilization...
Stories from Russia could be equally crazy: running in front of trains, street racing, and rubbing shoulders with some insanely wealthy people (who thought it normal to pay $80 for a cinema ticket).
These are the sorts of situations teaching abroad can put you in. If you go to the right (or wrong!) place. What probably doesn't come out from all that, though, is how rewarding it is to actually teach, too -- it's hard for us to appreciate, until living abroad, exactly how much difference it can make for someone to learn English, and how proud it can make you to help them.
In your opinion, what's the biggest misconception others have about teaching abroad?
I think there's a perception that anyone can teach ESL and as a result, it isn't taken that seriously. So you get potential teachers assuming that because they can speak English they can teach it.
In fact, it's something that can be as scholarly as any other topic, and if you really get into it there's a huge amount you can (and should) learn both about the fundamentals of English language and how to teach it. It's not enough just to speak English, if you really want to help people learn you need to know what you're doing.
Lots of our readers are on the fence about TEFL courses. Are they worth it?
It absolutely is, and it's worth doing it properly (not just paying for a certificate). There are some very simple things that can make so much difference in teaching which you just don't know about until someone with experience tells you (CCQs, as a case in point). It will also help you get a better standard of job.
[Editor's note: a CCQ, or concept check question, is when you ask a student something like "what time did they go to the store?" so as to check if they understand the lesson at hand.]
When I first taught abroad, it was for a company that didn't require a TEFL qualification. They gave us no training and put us in the unenviable position of trying to reform a set of unruly public schools in the middle of a desert. Not having the qualification put me in that situation, and not having a qualification also meant I couldn't help the schools in the way they really needed.
It was a frightening, violent, and futile time (though also a unique experience). When I decided to start teaching again, I threw myself into a TEFL course and immediately realized how much better a teacher I could be.
What's one mistake newbie teachers are likely to make often? How can the avoid it?
Not a very exciting one, but echoing a student is a frequent and damaging mistake, which I still have to be careful to stop myself doing now. Repeating what a student has just said (incorrectly), or repeating a correction after a student has said it, can cause confusion with foreign languages. A teacher has to be careful about when not to talk.
A more dramatic and general mistake, though, would be if a teacher ever assumes they know how English works (or how to explain it) just because they know how to use it.
What's one piece of advice you'd give someone considering teaching abroad?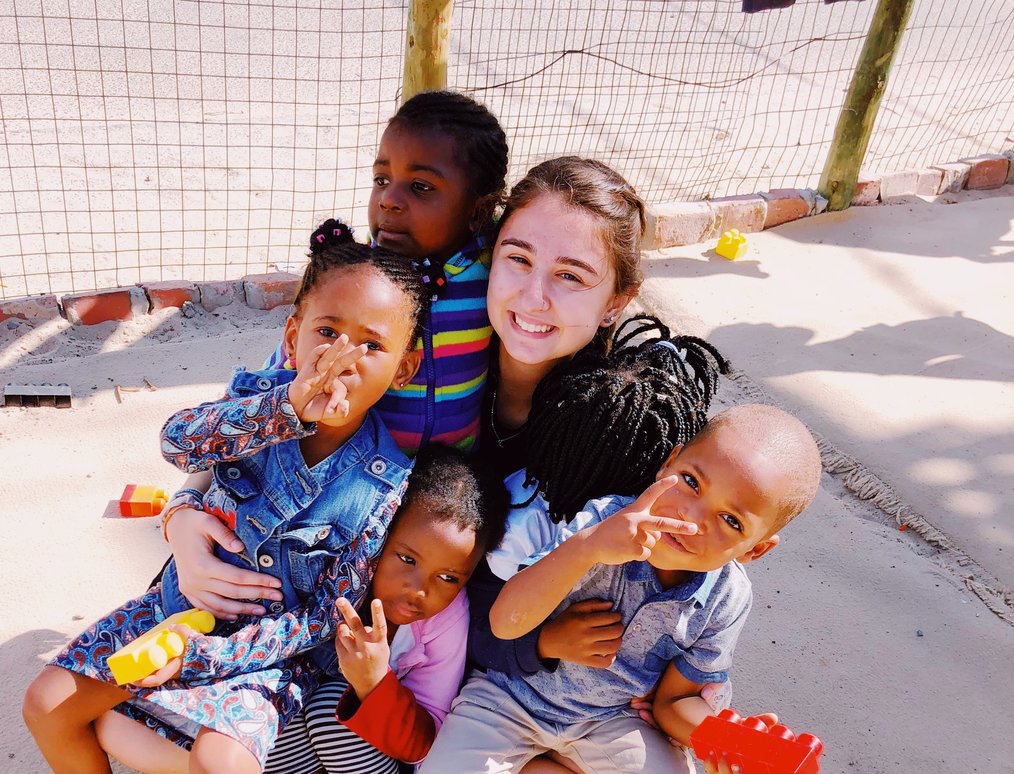 Be prepared. Not just with finding the right job, and a good company to work for; be prepared to actually teach. Preparing a lesson, and knowing what you are talking about, makes all the difference between a stressful day's work and an enjoyable one.
Lastly, tell us more about your blog. Are there any projects we should look out for?
I was freelancing, writing for, and designing websites, and started getting back into English tutoring on the side (it is, after all, something you can always and easily dip back into).
I found that when I wanted to teach rather specific and advanced English there weren't always resources available. So I was producing bespoke material that I wanted to share online, in case others were having the same difficulty finding such points covered. The blog quickly developed an audience, so I continued.
As a writer, the way the English language works is a topic of frequent interest to me. I like to study things in a way that makes English flexible and dynamic, because it is never as simple as the rulebooks suggest. It's something I tried to address with my advanced grammar guide on The English Tenses, which takes a topic often seen as very dry and gives it a lot of depth and flexibility.
Where to Find Phil
Phil Williams is a writer and English tutor based in Brighton, UK. He has lived and taught in the UAE and Russia, and continues to teach in England. Alongside work in digital media, he runs the language website English Lessons Brighton, and is the author of The English Tenses Practical Grammar Guide. Find him on Twitter at @EnglishLessonsB or on his website English Lessons Brighton.