Quiz: Where Should YOU Study in China?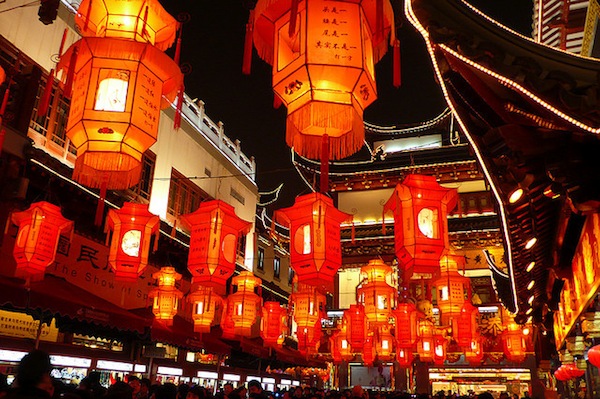 An increasingly popular destination, more and more students are choosing to study abroad in China. No one can deny that China, the most populous country in the world, is setting the stage for the future. Whether your passion lies in business, language, cultural studies, or international relations, studying abroad in China will jumpstart your understandings of the global playing feel and add depth to your overall education. Students who study abroad in China will hold on for the "ride of their lives" as they experience one of the world's most dynamic and vivacious countries. But which city in China is best for you?
While all of China's unique cities and rural areas deserve a visit, you will ultimately need to select one for the bulk of your study abroad program. Take our handy dandy quiz to discover which Chinese city will complement your goals and needs for your semester, summer, or short-term study abroad trip to China!

1. Which of these best describes you?
I've heard of China! It's like, far east.
I eat Chinese food at the local buffet sometimes.
My Chinese classes are tough but I really enjoy them. Nihao, Laoshi!
I know every. single. word. to every Jay Chou song.
2. You see China on a map, and you...
Yawn and look away.
Pause to muse how the country's shape resembles a chicken.
Daydream how long your train ride between Beijing and Shanghai would be.
Walk away in a flurry of frustration because the map was not drawn to scale.
3. What is your favorite animal?
Giraffes, zebras, rhinos!
Pandas are so cute and loveable.
Red pandas are where it's at!
The Golden Snubnose monkey, China's 8th most endangered species.
4. Which Chinese landmark makes you most giddy?
Fortune cookies, the most authentic Chinese treat.
China's futuristic buildings - have you seen the one that looks like a bottle opener?
I want to come face to face with China's looong history in the Forbidden City! Or the Great Wall! Or the Summer Palace!
The Xinjiang Silk Road Museum in Ürümqi, the capital of the Uyghur AR.
5. If you were a Chinese dumpling, you'd be filled with...
I don't know, I can't even use chopsticks.
A soupy filling of pork and cabbage.
Lamb and onions, dipped in vinegar and hot peppers.
Dumplings taste the best when celebrating Chinese New Year, and the filling doesn't really matter.
What do your answers tell you about where you should study in China?!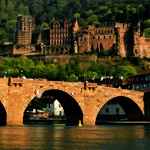 Mostly A's – Choose another program: It's great that you are curious about China! Though I am sure you would have a terrific experience studying there, maybe another country would better suit your current interests. It seems that your taste preferences are directing you elsewhere (not that you have to be anywhere near a China expert to enjoy a visit!). There's a whole world out there to explore, learn more about, and enjoy - have you thought about studying in Europe, for instance? Maybe we can help you figure out which city in Italy would be most fun for your semester abroad.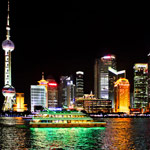 Mostly B's – Shanghai: Considering your love for modernity, a study abroad program in Shanghai will make a great fit for you. Shanghai is a city equipped with modern conveniences; almost all of the amenities you've grown accustomed to can be found here: it's more clean, familiar, and westernized than many other Chinese cities. If you're nervous about "Planet China" feeling a little too foreign, Shanghai can offer reprieve from feeling far from home. Especially for beginning learners, Shanghai is a great first step and introduction to life in China. Consider studying abroad with USAC or the Hutong School while exploring the "Paris of the East!"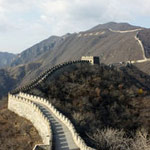 Mostly C's – Beijing: Beijing is more rough around the edges than the oft-compared Shanghai. The capital city retains the history of China, and can be a challenging city to live in; while offering many modern conveniences, Beijing still retains a tangible feel of "old China." Students in Beijing want to have a more intimate experience with Chinese culture while having the option to enjoy the comforts of home (they are slightly more difficult to seek in Beijing than Shanghai). Consider Beijing if you want to take your Mandarin language studies seriously, as the local accent is the nation's standard dialect. Consider programs such as China Study Abroad or Panrimo for your study abroad trip!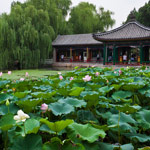 Mostly D's – Kunming: You, my pengyou, are hardcore. Your love for China is evident and your knowledge of the country runs deep - you're so over the east coast and in search of something more! Leave the sissy tourist trail behind in search of a program offered in the backwoods of China's rural parts. Smaller cities, set away from the highly developed areas will make a better fit for you and offer more opportunities for immersion. Desire to be one of the only foreigners in town? Consider programs such as SIT in Yunnan or Globalinks in Sichuan. (Insider tip: carry toilet paper on you at all times and don't be shocked when your only option is a squatty potty!)
Suggested Study Abroad Programs in China