Study Abroad
Why Don't More Minorities Study Abroad?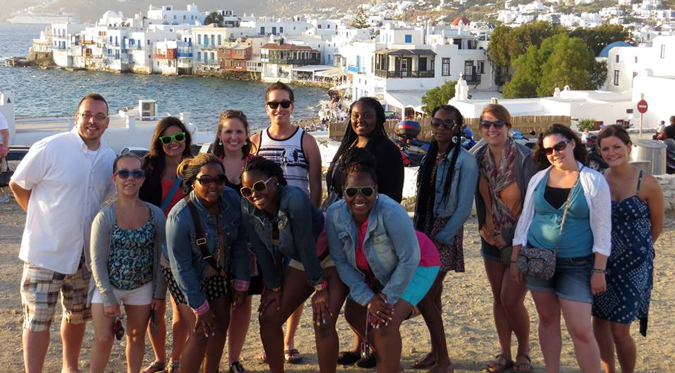 Beginning with the tradition of the Grand Tour of Europe – when upper class Europeans and Americans would travel around the continent and experience the sophistication and civilization that Europe had to offer, the idea of study abroad has long been criticized as being something for the wealthy and the privileged.
The 1870s in America saw the beginnings of a movement to send students abroad when Indiana University sent some of their students on a series of summer courses in Italy, Germany, France, England, and Switzerland. Later, in the 1920s, the University of Delaware began what would become a popular trend – the junior year in France. These students were all, of course, white.
Why are minorities still underrepresented in study abroad programs, and how can universities and and providers encourage higher participation?
In fact, according to the Institute of International Education (IIE)'s Open Doors Report, released in November of 2014, this trend has continued up to the present -- 140 years later. The student body isn't all white anymore, yet IIE reports that over 76% of American students that studied abroad last year were white (compared to whites making up 61% of the entire college population in the US).
So then, why are minorities still underrepresented in study abroad programs, and how can universities and and providers encourage higher participation?
Recruitment of Study Abroad Participants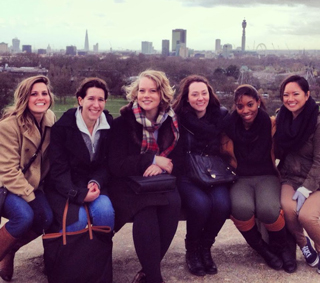 Reagan Jackson, a professional in the field of International Education, has been tackling issues of diversity in the study abroad sphere since she studied abroad in Spain during her junior year. When she met her cohort, she reports, she felt like she was "pledging a sorority;" she didn't resemble any of her fellow classmates. Simply put, they were all white; Jackson is black.
Later, Jackson would go on to receive her MA in International Education from the SIT Graduate Institute. Around the time that she was a graduate student (eight years ago, in 2006), there was a huge drive to involve more minorities in study abroad.
"Actually," Jackson says, "the government set aside $250,000 in scholarship money for students out of Historically Black Colleges and Universities (HBCUs) interested in studying abroad."
Whatever else the consequences, the statistics are clear. Eight years ago, IIE reports that African American involvement in study abroad was at an all-time low: 3.5%.
Recruiters who work for third party program providers -- those who go out into the field to recruit their program participants -- know the realities all too well. They are consistently told by their supervisors that they must recruit from wealthier schools, schools whose students can clearly afford the high program fees.
[Recruiters] are consistently told by their supervisors that they must recruit from wealthier schools, schools whose students can clearly afford the high program fees.
Unfortunately in this country, we all know what "wealthy school" implies. Given our history, we can infer that these are schools with a high majority of white students.
That's not to say that all employees of third party providers think this way. One recruiter of a third party provider, who asked to remain anonymous, reported that he desperately wanted to recruit from schools that had a high number of minorities. He was able to work out a deal with his boss that for every three wealthy schools he targeted, he was able to attend recruiting events at one less-wealthy school.
Accessibility of Study Abroad Programs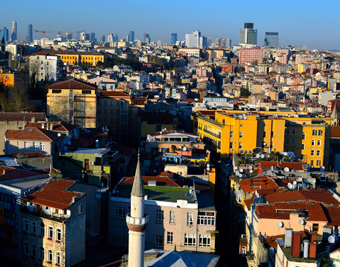 This leads us to the issue of how inaccessible study abroad programs can be for many Americans -- minority and otherwise. Studying abroad can be pricey.
"Money is an obstacle," Jackson says, "but it is not the biggest obstacle." She goes on to explain that many of the young Americans of color that have participated in her program Many Voices One Tribe, a study abroad program for young writers of color, have never traveled before.
Further, they come from families that have never traveled. Therefore, not only is there a fear of the unknown, there is also the possibility that the families of these participants don't encourage studying abroad. There's a cycle here -- when we value travel, we encourage others to travel.
One way to open up access to minorities is to continue the work that the government started eight years ago in issuing scholarships to schools with a high number of minorities, such as HBCUs. This is important and valuable work. But it's not enough. Another course of action is for colleges to hold a series of meetings for potential participants and their families to discuss the value in studying abroad.
By getting more parents on board, and by educating parents about study abroad scholarship, grants, and study opportunities, new avenues will be opened up to a new and diverse population.
Program Materials & Preparation
Before Jackson moved to Spain for her junior year abroad, she received a welcome packet of information. There was general information about the country, as well as listings for local businesses and services.
In the packet, she noticed that there was no information about salons that had experience with black hair. Once in Spain, "I had to travel 8 hours to Madrid to get it braided in an African shop," Jackson said. "It may seem like a small thing, but the small things began to add up, like going out with my friends from the cohort and being told I wasn't an American because I didn't look like the other girls."
There seems to be no forethought on how our identities will impact how we travel.
Being aware of the various needs of study abroad participants, and being able to provide information that speaks to their diverse needs, is key in preparing all students for their time abroad.
Many program providers will put together a packet of information, such as Jackson received. Including information such as various places of worship (mosques, churches, synagogues), restaurants that cater to various tastes (vegetarian, halal, kosher), and businesses that can accommodate people with disabilities will go a long way in allowing the students to have the best possible experience.
Pre-departure orientations are also key times to educate students about the realities of where they are studying. It often happens that homestay families are expecting a blonde, blue-eyed student when told they're hosting an American. We can't change the physical makeup of the participants (nor would we want to), but we can better prepare them (and host families!).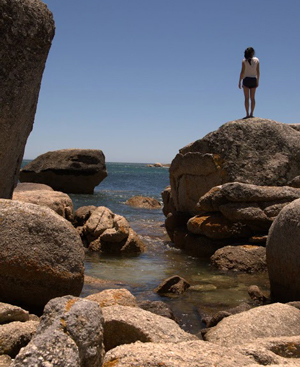 Jackson states, "there seems to be no forethought on how our identities will impact how we travel." She goes on to tell a story about a friend of a friend who went to South Africa and was not able to stay in her home stay because they had assumed she would be white.
It turned out they were a white family who had a dog that had been trained to bite black people. In the end she was able to find alternative accommodations, but that introduction to the country really impacted her sense of safety.
Jackson recounts another story of the time she took a group of young people to the Dominican Republic. On the island of Hispaniola, there is a long history of tension between the Dominicanos and the Haitians.
One of her darker students, she says, was riding on a bus and was mistaken for a Haitian. When a Dominicano asked her to give up her seat, she refused, and was slapped.
While this is an awful experience that can totally damage a student's experience of a country and its people, this doesn't mean that the Dominican Republic should be off-limits for study abroad programs.
"None of these students felt prepared for what they experienced," Jackson says, "which speaks to what I think the main problem is." Not enough people are talking about this or preparing students.
For LGBT students wishing to study abroad, there is a possibility they will choose countries where homosexuality is illegal. While they may be able to cover up their "minority status," this isn't always easy.
For example, one participant who studied in a West African country where homosexuality is illegal had just recently come out to his family in America. He arrived in West Africa and realized he had to go right back in the closet. The emotional thrill of finally being able to be himself was quickly followed by the fear and shame of again living in a situation where he had to hide the real him.
This isn't necessarily an easy situation to deal with, but it is doable, and can be made easier by preparing the participant for the realities that they will face.
Locations of Study Abroad Programs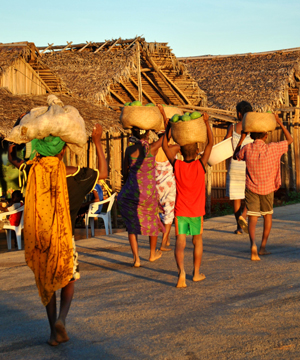 Ryan Wells, in the journal Frontiers, reports that education abroad in non-traditional destinations is increasing. He goes on to explain that the more students show an interest in studying in African, Asian, Latin American, and Middle Eastern regions, the more available these programs will become. This is a mutually reinforcing cycle in which the supply and demand continue to have an effect on each other.
The good news is that by diversifying program locations, we can hope for a more diverse group of participants as well. Some of these destinations are less expensive than traditional spots. In others, the culture may be more accommodating for specific needs.
Another way in which having a plethora of locations will provide for a plethora of participants is in what IIE has termed "heritage seeking." They define a heritage seeker as "a student who is drawn to study abroad in a particular country and culture not because it is unfamiliar and new, but rather because it is somewhat familiar." For example, a student whose parents are originally from Bolivia may spend a semester in Bolivia to learn more about his or her family's heritage.
The idea of heritage seeking as a method of study abroad is nothing new, but it wasn't until the 1990s that we began to see research about this topic. While the exact numbers are unknown, the majority of heritage seekers are African-American, Hispanic-American, and Asian-American.
Staff of Study Abroad Programs
By and large, the world of study abroad is female-dominated. Last year, over 65% of the study abroad participants were female. If the majority of international educators at one point or another studied abroad, we can assume that the pool of professionals to draw from is mostly female, also.
With a more diverse staff to cater to many different kinds of students, we can expect increased diversity amongst the participants.
Likewise, if the majority of study abroad participants are white, then we can assume that the trend is to have a majority of international educators that also are white. It's a cycle that feeds itself.
Once the demographics of participants begin to change, so will the demographics of the staff. With a more diverse staff to cater to many different kinds of students, we can expect increased diversity amongst the participants.
The Future for Minorities and Study Abroad
While financial access has often been cited as the main barrier to study abroad for minorities, this is clearly not the only barrier and we clearly can help break these down. Until we start addressing the whole program, from pre-departure to re-entry, from families in America to homestay families abroad, can we begin to address the issue of underrepresented groups in education abroad.
Suggestions for Study Abroad Providers
When it comes to recruiting, be sure to make an effort to reach out to a diverse student population. If the participants at a study abroad fair are looking rather homogenous, find another way to attract different students.
Be aware of scholarship opportunities for minorities. Diversity Abroad's listing of scholarships for minorities is a good place to start.
Revisit your pre-departure information. Does it speak to a diverse student population?
Be sure to have promotional materials for programs in literally every corner of the world. Even if your company or school doesn't send students to certain countries, I'm sure you can find a program that does.
Resources for Minorities Wishing to Study Abroad
The Diversity Network: The Diversity Abroad Network ("Diversity Network") is the leading professional consortium of higher education institutions, government agencies, for-profit and non-profit organizations dedicated to advancing diversity and equity in international education. There is a need for a dedicated space for professionals to network, share best practices, participate in career development, and voice their opinions and experiences with respect to diversity and equality in global education. Diversity Network is the only professional association dedicated to fostering diversity and equity in global education.
Many Voices One Tribe: Founded by Reagan Jackson, Many Voices One Tribe empowers young writers of color to see the world, to know themselves, and to define their futures. We are committed to dismantling oppression, telling our own stories, and creating global community. Travel and writing are the catalyst for a deeper exploration of our identities and our place in the world.
The world of study abroad has clearly made huge strides in incorporating a diverse group into its fold. By developing programs for a variety of subjects (study abroad among STEM majors is on the rise, according to Open Doors) and a variety of places, we can hope to soon see a variety of people.
Photo Credits: Amy Zeigler, Mallory Meiser, Brittany L Peterson, Jessie Beck, and Vivian Bi.