Why Don't More Students Intern Abroad?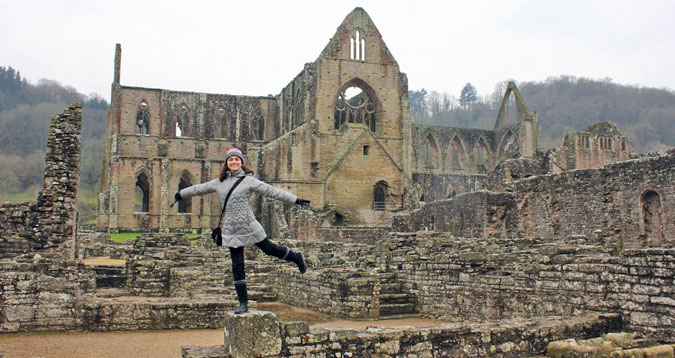 In the 2007/08 school year, 262,416 U.S. students studied abroad, according to the Institute of International Education. Yet only some 14,000 interned abroad in that same year! That number is double what it was just six years earlier, but even with that growth, it only accounts for 5% of the amount of students studying abroad.
Your friends who study abroad might come back with great stories, but what you'll have gained is more substantial and tangible than any of that.
Studying abroad is great, but there are so many incredible benefits to interning abroad instead (or in addition to!) -- which begs the question, why don't more people intern abroad? There are some pretty clear and well recited reasons and excuses not to intern abroad, though with a little research one can often find a rebuttal for each and every one.
1. The Cost Is Too High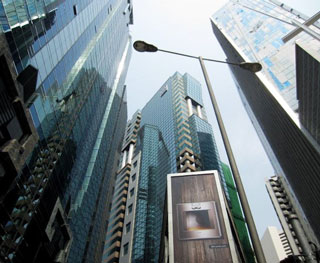 Just like study abroad, if a student wants to intern abroad on a program (which isn't necessary but of course makes things much easier!), there is a -- sometimes steep -- price tag attached.
Program providers (third-party agencies who will help place you at an internship abroad for a fee) charge anything from a few hundred to several thousand dollars.
Then again, these fees will include essential things like placements, visa support, and perhaps even housing.
Furthermore, if you aren't receiving credit for your internship, you might not be able to use your financial aid either.
So it's easy for a student to choose to do an internship locally rather than abroad to avoid these costs. You can live at home rent-free, eat your parents' food, and maybe even make a little money with a paid internship. (But where's the fun in that?!)
All that being said, there are low-cost programs and opportunities to intern abroad for free -- or you can even choose to forgo a program provider and find an internship abroad on your own.
And while there are a plethora of unpaid internships the world over, there are also plenty of international internships that do pay (like these seven major international corporations). Better yet, there are a myriad of scholarships available to help you cover the costs of interning abroad, and there are even fellowships that will cover all your costs AND maybe even offer you a stipend!
2. I Won't Receive Any/Enough College Credit
As touched on above, students may not be able to receive credit for internships abroad, and even if they do, it's unlikely they'll receive as much credit as they would by studying abroad.
For the same cost and time commitment, a student may be able to take multiple classes and carry over a nice chunk of school credits, and not have to worry about messing up their graduation time.
While there are a plethora of unpaid internships the world over, there are also plenty of international internships that do pay.
However, there are ways around this. You can intern and study abroad at the same time, or intern abroad during the summer. Many schools and majors require an internship these days, and if you have to do one anyway (whether or not you receive credit) - why not do it abroad?!
3. I Don't Want to Make the Time Commitment
To get the most out of an internship, you really need to spend at least two months committed to it. (While this is not a scientific fact, it probably should be!) This falls in the middle of what a student might typically look to spend abroad.
To spend a whole semester abroad, many students would feel it a waste to use that time only on an internship and not a study abroad semester and would likely set back their graduation plans. (But again, who says you can't do both at the same time?!)
Many students who prefer shorter term programs often prefer shorter than two months -- just a dip of the toe into being abroad. Then again, those students later often wish they had chosen to go overseas for longer, and are not quite ready to leave when their short term program is up -- so that's something to think about!
All that being said, interning abroad fits pretty perfectly into a summer break, but many students would rather spend their summers relaxing at home, or working (probably a boring, low experience!) job to save some money. We say they're crazy! Spending a summer abroad is pretty awesome, and when you come home, those two months won't feel remotely as long as you thought they were going to feel!
4. I Won't Meet the Language Requirements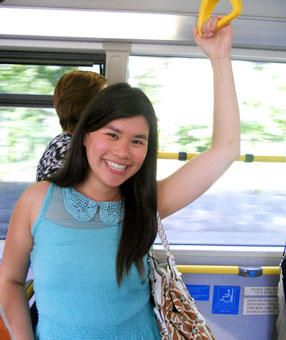 Interning abroad is a whole different beast than studying abroad. It tends to be a much more immersive experience -- which we personally think is a benefit -- and has different requirements.
But the thought of being thrown into an environment where you have to deal at a high level with people speaking another language can be intimidating, not to mention the technical terms one might need to know to function in an internship in their field.
It's easy to find study abroad programs in almost any location that are in English, or that only require a lower level of language skill. So if you don't know a foreign language, or aren't confident in your skills, interning abroad might seem like a pie in the sky dream.
That being said, it's an incredible way to improve your language skills if you do have the opportunity to work abroad in a foreign language. Then of course, there are always English-speaking countries like Australia or the UK to consider.
There are even internship programs, like IAESTE, that offer placements all over the world in English, and plenty of international companies that operate in English or want English speakers working in their offices worldwide.
Even if you feel that you aren't quite up to par in a foreign language, there are ways to make it work when there's a language barrier in your internship:
Take language classes in your spare time
Find a tandem language partner
Make friends with the locals
Don't be afraid to ask your colleagues to slow down or repeat things you don't understand
Practice, practice, practice!
5. I'm Not Qualified / Internships Abroad are More Competitive
There are a lot of layers to this excuse. One, students might not feel they are competitive enough to get an internship that they want. They might not have the experience or skills they feel is required to "make it" in an internship -- especially abroad. Or they may think that there's no way they'll be able to find an internship in their field of specialty.
By interning abroad, you'll learn and grow more and gain more confidence in yourself and your abilities.
However, there are some programs that guarantee placements for anyone who applies, and we bet you'd be surprised the nearly limitless amount of fields represented in the world of international internships!
Of course, the internship may not fit the "dream" internships the student has in mind, which is often the other biggest excuse. An internship abroad can't possibly be as good or offer the same amount of experience and responsibility as one at home.
This is very often the complete opposite of the case! Some international internships offer incredible levels of responsibility, and the truth is even if the internship isn't quite what you hoped or expected it would be, the skills and experience gained from working abroad is something that stands out regardless.
6. I'm Afraid
Most won't come right out and say it, but in most cases fear is the underlying factor. By nature, internships abroad are more independent and challenging than most other international experiences. But that's what makes them so great!
Yes, you might have to jump through more hoops, make more mistakes, push yourself further out of your comfort zone, and be more flexible. But you'll also probably learn and grow more and gain more confidence in yourself and your abilities.
You might make all kinds of accidentally-inappropriate comments in the office because you aren't quite fluent. You might accidentally delete an important file or offend a coworker. You might get lost and show up super late on your first day. You might have to spend more time focusing on work and less time partying.
... Or you might not! It might all just work out great. You may come back with tons of local connections and friends, heck, maybe even a job offer! And your friends who study abroad might come back with great stories, but what you'll have gained is more substantial and tangible than any of that.
Photo Credits: Beth Levin, Megan Lee, and
Fredella Surjono
.