Why High School Teachers Should Lead Educational Tours Abroad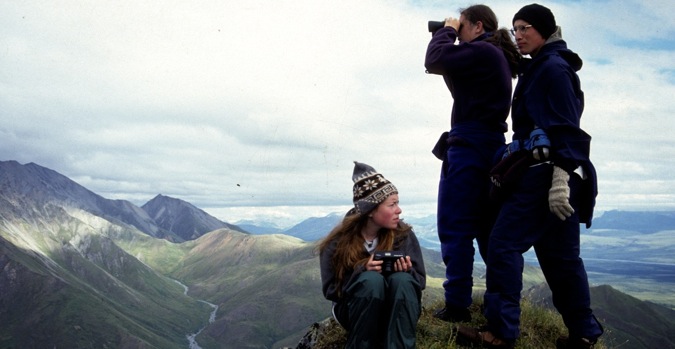 Originally published on June 18th, 2014
We all know the positive impact experiential learning can have our students' education, and I'm sure you're already implementing some pretty cool hands-on lessons in your classroom. But have you thought of taking your lessons out of the classroom and into another country? Perhaps, by leading an educational tour abroad?
Traveling with students makes the teacher's lesson plans come to life!
If educational tours haven't been on your radar yet, they should be. According to the \Go Overseas IIE Report, studying abroad participants have skyrocketed in the past few years and they aren't all college kids! High Schoolers are getting in on the action too.
However, high schoolers aren't necessarily seeking out these opportunities. They're learning about educational travel programs through their schools, teachers, and peers. Which is where you, the ever influential high school teacher, come in to take the lead. Still not convinced? Then read on for reasons why high school teachers across the nation should lead an educational tour abroad.
1. Students Will Contextualize Lessons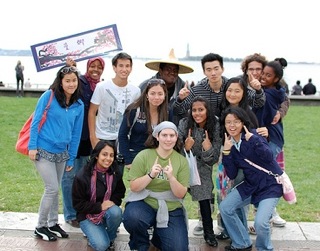 Though students most certainly can study abroad in high school for a whole semester or year, more popular is the option of a week or a few week long trip.
These are usually organized through with the help of a teacher such as yourself and with a program -- many of which are listed on Go Overseas' high school abroad section. These trips allow you and your students to go anywhere from Normandy to Machu Picchu to get a feel of just about any subject you're teaching in the classroom.
Essentially, you'll allow your students to put what they learned in the classroom in context by actually living, seeing, and experiencing a language, historical event, or different culture. Plus, bragging fun facts to their friends about the Berlin wall is pretty cool.
2. Short Tours Have Great Structure and Support
To go overseas is overwhelming in itself, and going as a teen while still living at home is even more daring. By organizing an educational trip, you'll allow students to have their first taste of international travel with a teacher and tour guides to help them get through rough patches (like language barriers). They'll get acclimated to being in another part of the world and new culture without being totally overwhelmed.
Furthermore, most educational tours have great support systems in place, plans for what to do in case of an emergency, contacts with local hospitals, embassies, and well trained staff experienced with running study abroad tours -- a huge breath of relief for teachers and parents alike.
You'll allow students to have their first taste of international travel with a teacher and tour guides to help them get through rough patches
Also, because there is so much structure in a guided tour, you'll all get to know awesome facts about where you're traveling and what you're seeing, and when you come home, class will be a lot more interesting.
3. It's a Test Run for College Study Abroad
Parents will be more lenient to let students study abroad in college if they've already been abroad -- something we at Go Overseas at least think is hugely important!
Think of this as a test run for your students' future time abroad, and an opportunity to inspire them to be thoughtful global citizens. If they later want to studying abroad for a semester in college and have already been abroad in high school, their parents will be less likely to second guess them studying abroad. Plus, they'll have more self confidence, a better idea of what to expect, and more likely to follow through since they also know how awesome international travel is.
4. It's All Planned!
Thanks to all the amazing high school abroad providers out there, all you as teacher have to do is get the word out about the trip! Organizing a trip is as simple as finding the right program and asking your class "so, who wants to go to Costa Rica and put this Biology class into action"?
Some program providers are large and well known like EF Tours or Explorica and have pre-designed itineraries and multiple perks for teachers, while others are smaller and add a personal touch with custom-made tours.
Either way, you won't have to slave over planning itineraries and coordinating coach buses (which, you wouldn't have time for anyway while grading 200 midterms, right?). You just need to get your class interested in joining, gather the deposits, organize an informational meeting or two, and herd your students off to the airport. Voila!
5. Free Travel for Teachers
Obviously one of the best perks for teachers to lead an educational tour is being able to travel for free. Because they are the people bringing students to the company and organizing the larger part of the trip and fundraising, many companies allow the teacher leading the trip to join for free. In some programs, they can even bring their family members to act as chaperones if there are enough students registered!
"My biggest reason [to lead an educational trip] was the opportunity to travel and meet interesting people all around the world."
When discussing this topic with a teacher who had taken her students to Ireland, as well as New Zealand and Australia, during her time teaching, her "biggest reason [for leading an educational trip] was the opportunity to travel and meet interesting people all around the world." But she also wanted to "see what areas [she] did and didn't like so [she] could plan [her] next solo trip!"
So experiences, yes, but also prep for future vacations! As we all know, teachers aren't making millions with their salary -- so this extra tidbit can make a huge difference between deciding to go or not.
6. Developing a Greater Understanding in Young Minds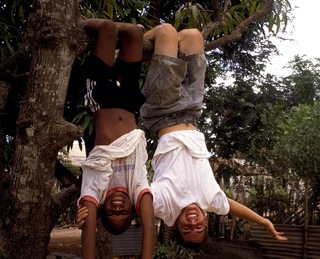 Most people would rather stand in the Coliseum than look at a picture of it -- this is absolutely true for your students. Traveling with students makes the teacher's lesson plans come to life. Finally, you can teach with the artifacts or paintings right in front of you.
As a language teacher, your students will have to use their Spanish / French / Italian / Japanese / whatever just to order something to eat. (Nothing like hunger to motivate someone to speak a foreign language).
Plus, all of the locations can be woven back into your lesson plan once you all are back in the classroom.
You could even have students put together a presentation based on your current lessons -- are they studying the Holocaust? Find some tours that will allow them to see the remnants of concentration camps. Studying biology? Try finding a trip that includes visiting a rehabilitation clinic for rainforest animals in Costa Rica.
7. Teachers Can Make New Friends
One of the other reasons many teachers love traveling with students is because they meet like-minded teachers and educators along the way. Connections are a great thing to collect at any age, and travel is one of the best opportunities to make them.
Tour guides, restoration experts, historians; you'll get to meet others interested in the same field of study and make valuable connections. It'll allow you to get ideas for your lessons that come right from the source (and having an awesome collection of souvenirs that double as teaching props just makes them that much cooler).
8. You're Encouraging a More Connected Global Community
Whether students are in college or younger, international travel has the power to open their eyes to other mindsets, break down stereotypes and barriers, and ultimately, encourage a more connected global community.
Thanks to all the amazing high school abroad providers out there, all you as teacher have to do is get the word out about the trip!
You don't need us to tell you that your students are at an especially impressionable age, which is exactly the reason why we need to get students immersed in global learning now. It's a lesson that will stay with them through college (maybe even influencing their decision on what and where to study), post-college, and beyond.
If done right, they'll be more thoughtful when it comes to interacting with people from different cultures and backgrounds. They'll judge less quickly. And isn't that something the world needs more of?
So, How do You Get Started?
Whether you want to lead your students through the rainforests of Belize or climb the Eiffel Tower in France, you have to start somewhere. Find a program (which Go Overseas can help you with!), talk to your administration, and get your students interested in the trip. Get started early in the year so your students will have time to fundraise or apply for scholarships.
One last tip: we know sometimes getting parents on board for a study abroad trip can be tough -- even when there's a teacher chaperoning students. Usually because of the money, but also because students traveling the world so young! Don't forget to get them on board too. Talk to them about the benefits, explain how the program is set up, and give them options to help them afford the trip. Bon voyage!
Photo Credits:
Visions Service Adventures
, and
Jeffrey Hsi
.