Is It Weird to Intern Abroad In Your Mid-Twenties?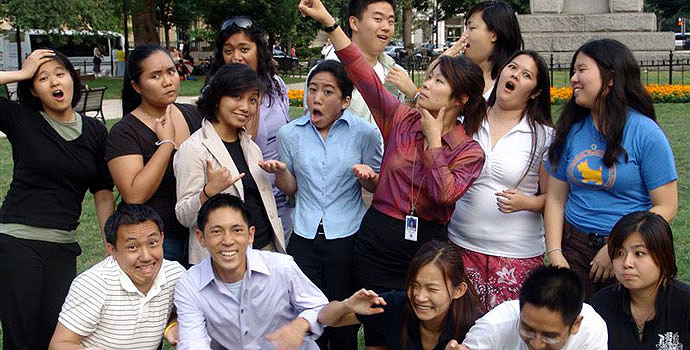 The short answer? Absolutely not!
The longer, more fulfilling answer? Read on...
Thumb through any undergraduate catalogue and you'll soon realize how many programs value internships. Internships are direct experience in fields you wish to work in later on in life (and is oftentimes a company's way of trying you out!) Not only does it give you the real world experience of job hunting post college, but it also gives YOU a better idea if you want to dedicate your career to your internship's field. It's a win-win all around.
If anything, internships after you've graduated and have more life experience will make you stand out *more* as you apply for that dream job.
Traditionally, most people take on an internship during college or as they're finishing their last year or semester. There's a silly little unwritten social rule that says it needs to be completed while you're still a student or before you graduate. However, don't let that silly little rule nor tradition stop you if you're 1) in your mid-twenties or 2) already have that bachelor's degree in hand. Who says you have to follow the mainstream!? If anything, doing it after you've graduated and have more life experience will make you stand out *more* as you apply for that dream job.
As I'm sure you've noticed, the economy has changed wickedly and more experience gets you higher to the top of the pile when applying for jobs. Doing an internship AFTER you've graduated/in your mid-twenties allows you to walk in with more experience, tools, and education. Want to up the ante even more? Do it abroad! Employers want flexible, adaptable, globally-minded, and world experienced individuals to broaden their employee ship. While learning in your internship abroad, you'll be adding more value with the skills you're already bringing to the table. Plus, if you're not quite sure if this is the area you want to call your second home, after you walk the graduation stage is a good time to try it on for size.
Still doubtful? Here are 5 reasons why it isn't weird to intern abroad in your mid-twenties or after college.
1. It will give you (much needed!) direction
"Interning after graduation is great for those students who are unsure about what to do after college, especially those who are debating entering the workforce or going into graduate school."
If you're not sure of exactly what you want to do, post-graduation is an excellent time to figure it out as a real world trial run. If you wanted to study abroad during your undergraduate days but just couldn't make it fit with course schedules and requirement demands, interning abroad is a great way to kill two birds with one stone.
Even so, your schedule will be more open to travel, and you'll be able to invest more into your internship experience without the worry of coursework. Not only will you be getting work experience to add to your resume, you'll learn the trials and tribulations of exploring a new continent, country, and city. Once you start working full time, it gets to be more difficult to travel, so take the time to try on a position, gain experience, and travel, travel, travel while you're young!
Helpful Articles for Getting a *Paid* Internship Abroad
Want something more than just a paid experience? Try something different with these 11 unique internships, complete with more bragging rights than traditional ones.
2. You put your skills to the test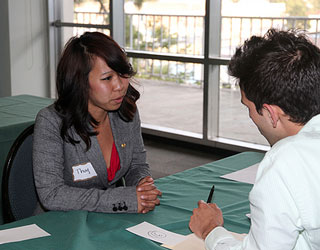 Instead of using your internship as a learning experience, use it as an opportunity to test drive all you've learned during your college years. You've completed your university classes and have your degree in hand. You've put in your time with organizations related to your major or interests. You're more mature. You're smarter, faster, stronger, and you've got a full toolbox of skills to bring to the table.
Use what these experiences have taught you to apply for your internship! Choose your city based on your interests, such as a Florence-based internship in fashion design or Sydney for an internship for environmental science. Most internships are what you put into it, so use your resources, skills, and initiative to grow your skills to the next level.
3. You create conversation starters for future interviews
"So you traveled to Argentina solo to do an internship with a nonprofit? Fantastic! Tell me about it!"
Future employers are always looking for potential employees to raise their employee bar. It shows you have a global mindset and think beyond barriers, which ultimately leads to more growth for organizations. While interning after school in your midtwenties, you get more from the experience since you don't have to worry about meeting school requirements and can focus on the work. You'll have more 'meat and potatoes' (read: substance) to discuss, and you'll develop more meaningful relationships with your coworkers since schoolwork won't interfere.
"An international internship can only enhance a resume. It shows that the candidate has something a little different from the other people applying for the job."
Speak up about your experiences! Your eagerness will set a positive tone and make it more enjoyable.
Talking about your experience will likely bring up treasured memories and an eagerness to share it with potential employers. In my case, I would talk about the challenges I faced interning in Argentina and how workplace culture is vastly different and how I overcame them. Reflecting on what you learned, gained, and can apply to a future workplace will wow your interviewers, build rapport, and hopefully lead to the next step in the hiring process.
4. You increase your flexibility and adaptability
Anyone that's worked outside of the United States can easily attest to how different work environments are. As an older twentysomething, you have an advantage with more life experience under your belt, as well as more life confidence to bend with the ebbs and flows with workplaces that constantly shift.
Adjusting to the wants, needs, and requirements of an unfamiliar workplace shows you are willing and able to adapt to new things. Many workplaces move and shake at a fast pace, and being able to keep up is an essential skill. Expecting the unexpected and showing you are open to challenges will show employers you are a solid investment for their organization. Doing an extended international internship abroad as a college graduate is a surefire way to demonstrate that!
5. You can commit for longer
Simply put, a college graduate can devote a longer period of time, such as a year or longer and that demonstrates a stronger commitment, dedication, and loyalty than a shorter term internship during the summer between your junior and senior year.
Showing independence and initiative by taking time abroad between school and working full time demonstrates just how ready you are to take on whatever comes your way.
Personally, my only regret about my internship was that I only stayed for two months. By the time I got used to my coworkers and we had a good rhythm going, it was time for me to leave. I had a solid project of networking with similar organizations in English speaking countries to work on collaborative grant projects. I could have seen it through to the end if I spent more time, but I had to go back and finish my senior year of college. If I'd stayed, I'm sure I could have done more significant work to help their organization grow. Doing one after I graduated would have allowed me to do that, and to grow along with the organization.
6. You move to the top of the resume pile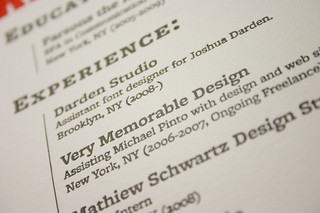 Once you're ready to apply for full time jobs, any edge over the competition can take you leaps and bounds. If your experience and university coursework is the same as the next John or Jane Doe, how can you differentiate yourself? Showing independence and initiative by taking time abroad between school and working full time demonstrates just how ready you are to take on whatever comes your way. Something like an international internship on your resume can give you the leg up over the competition more so than the other applicants.
Furthermore, although the main reason for taking on an internship is for you to test out your professional skill sets and grow, employers are often also testing you out for their job. As an older intern in their mid-twenties, employers are more likely to hire you on for an internship with the potential of turning it into a full-time job in mind.
All in all, the international internship is one that can give you more time to travel, explore a new continent/country/city, gain professional experience, and give you more tools to shine in future job interviews. And who says you have to follow the unwritten social rule of doing one while in school!? Doing one with that framed certificate in hand and all the time in world can make a huge difference in your personal, professional, and individual growth.
A big thank you to Meghan Tankersley for sharing her insight on this topic! Have you interned abroad? How has the experience helped you? Share with your experiences below!
Photo Credits:
bpsusf
,
Blossomberries
, and Resume.