Volunteer Abroad
Why You Should Volunteer in Africa in 2015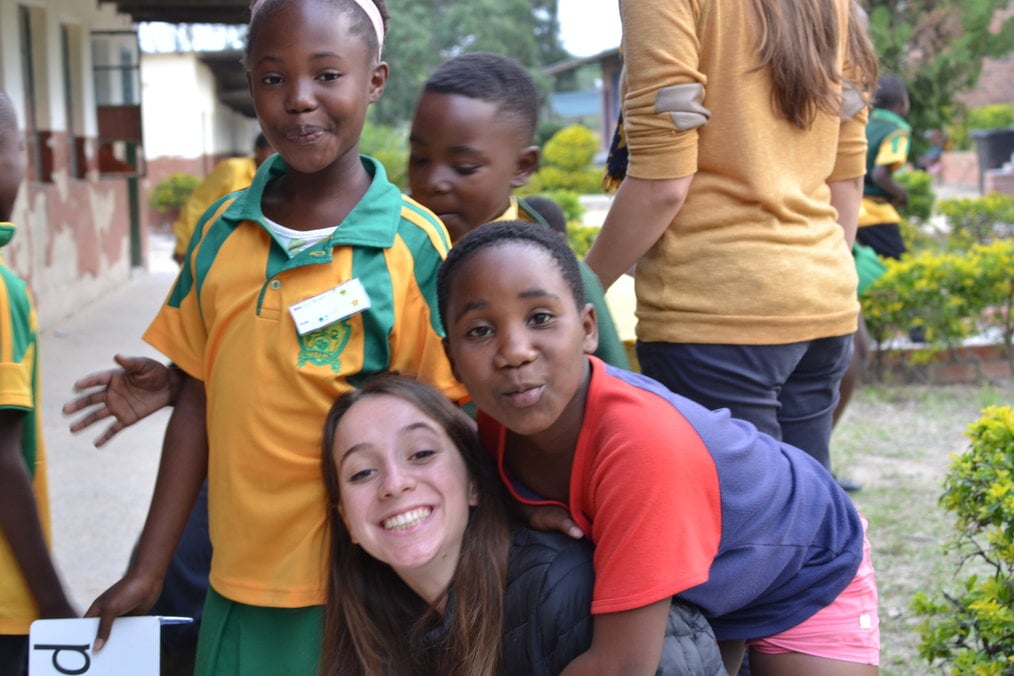 Africa has attracted those with an adventurous spirit for hundreds of years. While previous generations were inspired by Hemingway's big game hunting or Karen von Blixen's farm at the foot of the N'gong Hills, today we are drawn to a contemporary Africa. We are gravitating towards a vibrant continent moving into one of its most exciting and defining periods in history.
There has never been a better time to volunteer in Africa than now.
Today's Africa is leading the way in innovation, in everything from development, human rights, thought leadership, conservation to technology, fashion, design, art, and music. And if we are lucky, and I mean very lucky, we might get to be a part of it all, because despite what the media may have you believing, there has never been a better time to volunteer in Africa than now.
Still not convinced? Then read on for Go Overseas and African Impact's reasons on why you should volunteer abroad in Africa now.
1. "Actual Africa" Isn't What it May Seem
When we say "Africa," some people might imagine mud huts with music from The Lion King in the background. Stereotypes about "Africa" are strong and hard to combat, and often over dramatized by media outlets.
Lets face it, ebola outbreaks and civil unrest make good news, but they're not an accurate portrayal of an entire and enormous continent.
Instead of dynamic and vibrant cities, towns, and villages, people think of poverty. Instead of cutting-edge development programs, people think of sickness. Instead of stunning vistas, crystal blue seas, and untouched wilderness, people think of poachers and civil unrest.
Fortunately, all of this is changing. The real Africa, a diverse collection of countries and people with rich cultures and heritages, is cutting through the backwardness of the stereotypes. More people are visiting. More people are learning the truth beyond hearsay. They're falling in love with its beauty, rather than fearing the rumors.
The volunteers who (however briefly) call Africa home, are some of the most important ones reshaping how the world sees this complex and fascinating continent. They come back with stories, photos, and blogs that describe a place that defies stereotypes. They're crucial in changing how the world sees this enormous and diverse continent.
2. There's a Project for Every Type of Volunteer
The most exciting part about volunteering in Africa is that you can do almost anything that interests you. Reputable program providers, such as African Impact place volunteers in projects ranging from helping with lion rehabilitation to coaching sports and working with at risk children.
They even have projects specifically in need of volunteers over 30 -- who bring different skills and experiences to the table than younger volunteers.
Volunteering in Africa is an opportunity to learn, give, teach, grow, and never think about the world in the same way.
Volunteering or interning with this type of organization means getting real, hands-on experience with people from the community and experts in the field. This isn't just a chance to take a few pictures and think you're changing the world. Volunteering in Africa is an opportunity to learn, give, teach, grow, and never think about the world in the same way.
No matter what your interests, skills, age level, or background, Africa has an opportunity for you to make a difference, and learn from your experiences.
3. You'll Learn from a Global Leader in Innovation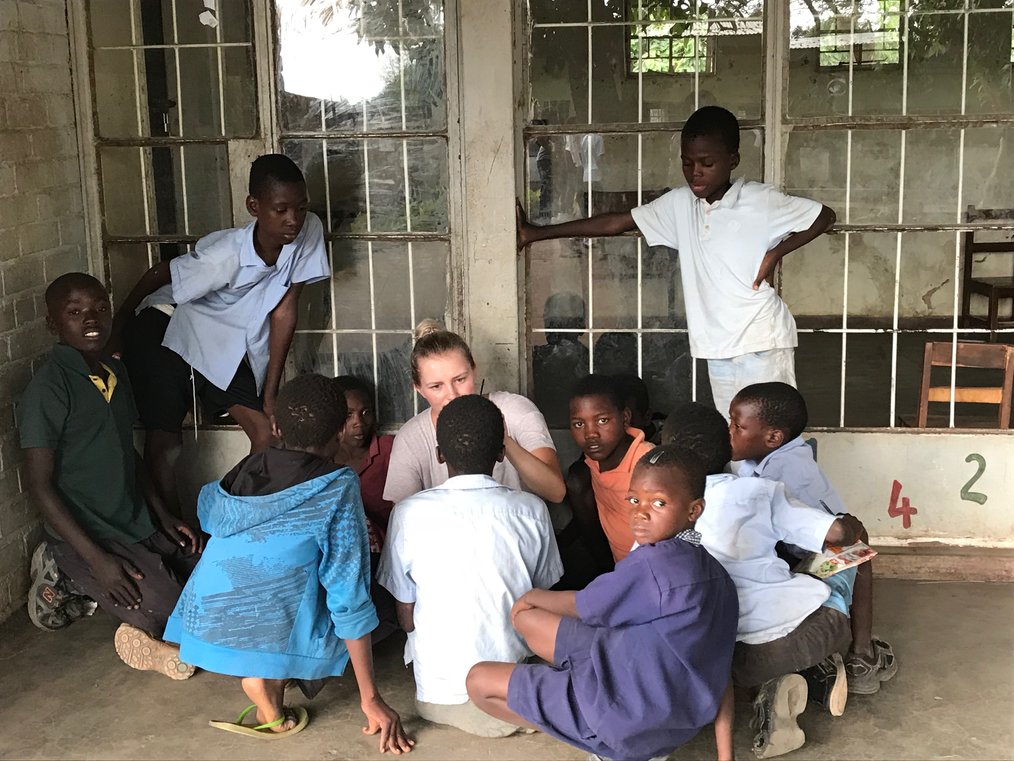 Because Africa is a vast continent, with small and large countries at every stage on the development scale, there are endless opportunities to put your skills and experience to work.
Even if you aren't in the middle of a robust career, you undoubtedly have a valuable background and education that would allow you to really make a difference.
But the flip side is what Africa can teach you. The challenges that people are facing in many corners of the continent, from hunger and illness to climate change and infrastructure, have brought out the best and the brightest.
The world's best minds are coming together to address and solve these pressing issues. Community members on the ground are finding ways to be innovative and resourceful, while eager volunteers are offering time and talent. This coming together of energy and bright minds means that Africa is a leader in innovation and this is the place where you can be part of something exciting and meaningful.
4. You Don't Have to Go for Two Years
It used to be that volunteers who wanted to spend time in Africa needed to join the Peace Corps. A 27 month commitment, Peace Corps offers an intense life-changing experience, but one that isn't the right fit for everyone.
Many places in Africa are just as safe as -- or safer than -- the neighborhoods we all call home.
Today though, there are plenty of options for people who want to use their time and talent to make a difference. You could go for two weeks, two months, or two years and find a volunteer opportunity that is a good fit.
African Impact, for example, can connect you to meaningful volunteer programs or internships for whatever length of time you are willing and able to commit to.
5. You Absolutely Can Stay Safe and Healthy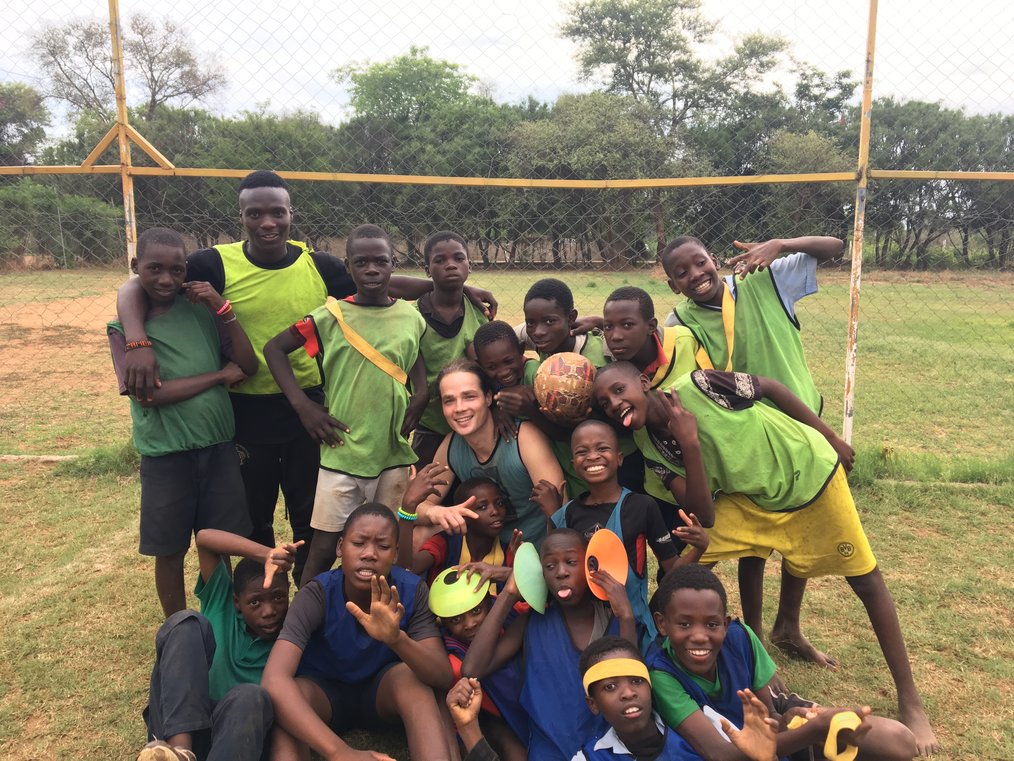 If you watch the news, you might think that if you go to Africa, you're definitely going to catch Ebola (which, by the way, has not affected the entire continent -- did we mention it's huge yet?), HIV/AIDS, malaria, and probably some super-rare river-born disease.
You will be mugged, held at gunpoint, caught in the middle of a civil war, or worse. You'll be chased by lions, charged by elephants, and hunted by crocodiles. This isn't true.
Many places in Africa are just as safe as -- or safer than -- the neighborhoods we all call home. Traveling and volunteering in Africa might require some extra research, awareness, and maybe a prescription for an anti-malarial, but you can definitely have a really positive experience and avoid danger and illness.
Trust us -- several members of the Go Overseas team have volunteered extensively in Africa, and come back healthy and safe.
Your best bet is going to be volunteering with a respected organization, like African Impact, that will help you be smart and prepared. They are pros who can guide you through a healthy and happy volunteer or internship experience -- as proven by their extensive list of tried and true health and safety tips.
So if you plan ahead and make smart decisions, you can definitely avoid those predatory crocodiles and stay healthy throughout!
See it Now Before it Has Changed
The real reason Africa has captured imaginations for generations, is that it has so much to offer. Incredible landscapes, stunning vistas, diverse cultures, and wildlife that can't be found anywhere else on earth. Where else can you track rhinos and snorkel in crystal clear blue waters in the same trip?
The real reason Africa has captured imaginations for generations, is that it has so much to offer.
While much of this vast and varied continent has remained unchanged for thousands of years, things there are changing. For good or bad, cities are booming and tourists are flocking. The secret is getting out that Africa is the new hot spot for travelers. So go now if you want to be there before Starbucks and McDonalds come to town.
This is that rare moment in time when everything is changing and exciting. This is the time to go, to capture something unique that you'll remember for the rest of your life!