Volunteer Abroad
Why You Should Volunteer on Your Career Break Abroad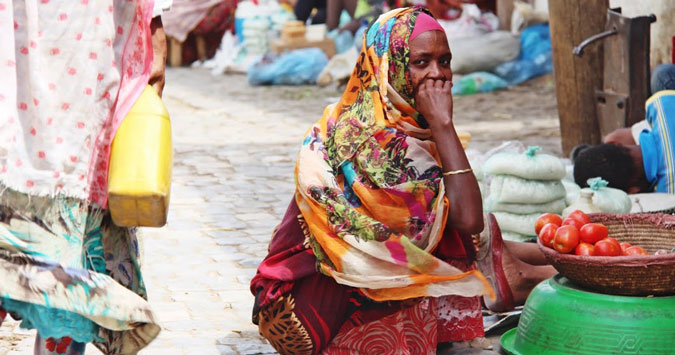 One day, we look up and we've been working in the same place or in the same industry for years. Friends get married, have kids -- you might even get married and have kids -- but ultimately, we take the same metro every day, occupy our same cubicle every day, and eat our same bag lunch every day.
It's a happy life, and we are content in our zone of comfort, but some days, we catch ourselves staring out the window and thinking that there's more out there.
Have some adventure, some fun, and learn about yourself as you set off on a career break to volunteer abroad!
There is -- and if you are one of those out-the-window-starers, it's time to think about volunteering overseas. Next month, instead of spending time in the Starbucks line, take a swim with loggerhead sea turtles in Costa Rica or volunteer with elephant conservationists in Botswana. teach English (no -- you're not too old!) in Bucharest. Save street dogs in Thailand. Have some adventure, some fun, and learn about yourself as you set off on a career break to volunteer abroad!
1. You're Ready
Today, more than ever before, there are a myriad of ways to volunteer overseas. You can go for a few weeks or a few years. You can work in almost any industry and at any level of comfort.
There are many practical reasons why you might be thinking about taking a break. Are you tired of chasing that promotion? Feeling run down and have a loss of direction? Bored? Need some time for yourself and your family? Lost a job? Changing careers? Craving adventure?
Volunteering overseas can be the reset button you need in your life. It can revitalize a career, bring families together, and give you a greater sense of yourself. As one recent gap-yearer (who spent a year with Thinking Beyond Borders) writes, it "changed the trajectory of my life. This is not an easy trip. This is not a vacation. This is an investment in your future and a journey of incredible personal growth. If you are looking to challenge yourself, broaden your perspectives, and meet some incredible people in incredible places - this [type of] program may be for you."
2. Volunteering Abroad is For All Ages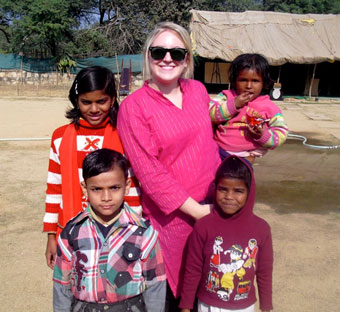 While many people believe that volunteering overseas is only for the young, mid-career is actually the perfect time.
A little age and experience brings maturity, wisdom, and perhaps most importantly, perspective. You've reached a point in your life when you can manage challenges that come your way. You know yourself well. This is exactly when you should hurl yourself out of your comfort zone because you know you can handle it.
Organizations looking for volunteers know it too. Some, like United Planet and Travellers Worldwide have dedicated programs that are designed for "grown-up gappers" or mid-career professionals on a break. Others still request the level of experience and professionalism that you, not a recent college grad, can bring to the project.
As one WorldTeach volunteer said, "You're 30-, 40-, or 50- something. You've spent the last ten or more years rolling from computer to telephone in your ergonomic chair. You've been through a lot: through the rat race, through the mill, through a mid-life crisis… and you're [volunteering abroad] because you're through with it all. You want a chance, to have a "third world" adventure, to be challenged and get sweaty, to do something worthwhile, to get out of the rut… Well, I can promise you, your wish will come true. After a few months [abroad], you will feel and look at least fifteen years younger!"
3. It Helps Your Career
It sounds like a lot to put your life on hold to go overseas. You've worked hard to get where you are and you don't want to jeopardize that. Consider, though, that volunteering overseas will actually benefit your career. How exactly?
You learn how to work in an international setting.
You get experience working with a diverse team -- potentially with backgrounds quite different from your own.
You develop your leadership skills.
You get practice in responsible risk-taking
You gain experience working on a second (or third?) language.
You may even get experience in fundraising, project management, and analysis.
Also, depending on your project, you may be given the opportunity to test out new skill sets or have more responsibility than you did in your previous job (remember, volunteer projects are often small and those involved will need to wear multiple hats).
Regardless of your day-to-day, being adaptable, learning when to roll with the punches and when to stand your ground can only benefit you. There are times when traveling and volunteering overseas that you will be presented with a new or challenging situation. Being able to keep your cool will give you greater confidence, strength, and character.
By putting yourself outside of your comfort zone, by dealing with no electricity, a language barrier, or whatever the challenge may be, you learn how to cope. These are all valuable skills in life and in the work place.
4. It's Perfect for a Career Change
Then there are those of you who want a career change or need a fresh start.
If you're considering a career change, volunteering provides you with an opportunity to gain valuable experience that you might not be able to get back home. This is especially true for those hoping to transition into the following fields:
It may take some diligent research and some real creativity, but there is a volunteer opportunity for everyone, no matter what your career, goals, or skill set. By proving yourself as a volunteer overseas, you're not only building your resume, you're showing potential employers that you are dedicated, innovative, and ready for a challenge.
5. The World Needs You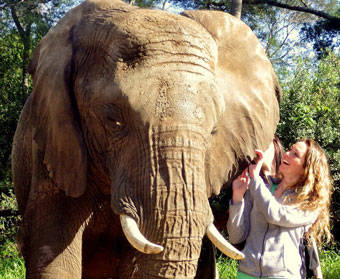 Volunteering abroad isn't just about you, though. Keep in mind, this is also the time when you can really do some good in the world -- which is why having some professional and life experience under your belt is perfect. Along with that maturity and wisdom comes experience and skills. No matter what your background is, your capabilities and professionalism make you a valuable asset to any volunteer program.
So, not only is volunteering good for you, and good for your career, it's also good for those in far flung places who could use someone like you. Think of it this way: there are a lot of people out there who can be a warm body but it takes someone with a real skill set to help organizations grow and meet their goals.
Plenty of people can hand out mosquito nets, but an organization may also need someone to look over the accounts and help create budget. Maybe a school needs teachers, but also help with administration, lesson planning, and strategic thinking.
And it's not just us at Go Overseas who say this -- recent studies of volunteer programs have also highlighted the need for skilled workers.
Survey responders in India, for example, emphasized potential roles for professionals with experience in HR, engineering, IT, and organizational development, which is a common response to questions about the efficacy of volunteer programs. Thus, there are plenty of chances for you to use your experience and skills in creative and impactful ways.
6. You Can Make it Work
Ok, we've peaked your interest. How do you start thinking about this as a reality?
Likely, timing is a concern of yours. There are some obvious times when volunteering overseas makes sense: before or after going back to school, taking advantage of a sabbatical or a summer off, or during a career change. These times present opportunities to learn new skills as well as utilizing old ones.
So what if you're interested in this type of experience but the timing is difficult? Do some research and talk to your boss and/or human services. Increasingly, progressive companies are helping employees volunteer overseas as part of their social responsibility programming. It's a smart business practice, as it helps employees bond, grow, learn, and sharpen skills that go beyond the conference room.
Volunteering overseas is not about putting your life on hold -- it's about living it.
If your company doesn't do this, talk to your people -- if you can make a good pitch about why you want to go, how it will help you be a better employee, and how that impacts your employer, chances are good that they will take you seriously and help you set things up so that you can volunteer abroad and have a job to return to after.
And what about where to go? What to do? We at Go Overseas have plenty of programs listed here to get you started on your search -- as well as this awesome article on volunteer abroad programs for grown-ups. Trust us, you'll find more opportunities than you know what to do with!
So Get Started!
Volunteering overseas is not about putting your life on hold -- it's about living it. No matter your career, family, or situation, there are ways to make it work and ways that it will change you forever. You are a real asset to any volunteer opportunity -- you bring wisdom, maturity, a sense of self, and valuable skills. You will make a difference in the world and be better for it.
Photo Credits: Elaina Giolando, Anne Lowrey.