Company News
Post Conference Reflections: Go Overseas at NAFSA 2015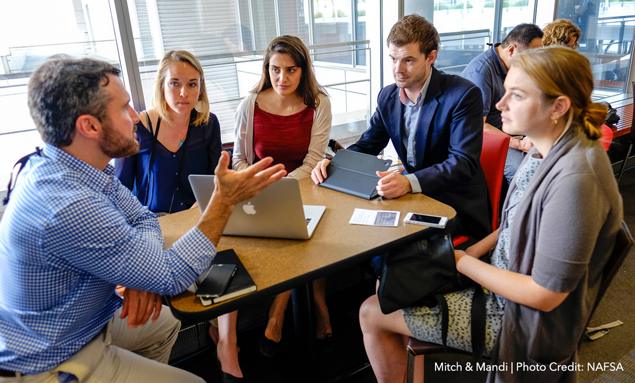 March 2018 update: Looking for the 2018 NAFSA discount code?
As some of our more regular followers already know, Go Overseas recently attended NAFSA 2015's national conference at the end of May.
In true Go Overseas style, we didn't just attend -- we put our innovative minds to work and hosted a full pavilion, ran a discount to encourage more first time attendees, sponsored a BinGO game to award one university with $5,000 in scholarship funds, and partnered up with StudentUniverse and Emirates airlines to host an after party at Fenway ballpark.
"On a personal level, NAFSA was exceptionally busy for me."
Needless to say, it was a huge event for us, especially for the six of us who attended and Lauren, who worked hard behind the scenes to get all of our swag, banners, posters, and bingo cards created and shipped before the big week! (Big warm fuzzy to Lauren!) Read on for each Go Overseas team member's reflections about NAFSA 2015:
Mitch
NAFSA was non-stop for me this year. Even when it isn't NAFSA season, we spend a lot of time at Go Overseas thinking about how we can help our partners. With NAFSA, however, we were able to create two great initiatives from this focus and mission.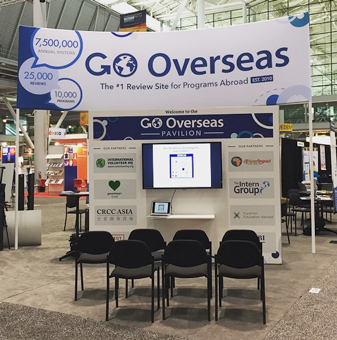 First, we created Go Overseas BINGO, with the goal of helping encourage new conversations and partnerships in the expo hall. Second, we created the Go Overseas Pavilion, with the goal of helping give our partners a more prominent presence at NAFSA. While a lot of work, they were successful and we plan on continuing both next year in Denver.
On a personal level, NAFSA was exceptionally busy for me. I gave a presentation focused on Entrepreneurship at the Career Center. I also helped launch the Innovation and Entrepreneurship MIG (Member Interest Group) with the goal of fostering more innovation in the world of international education.
Our community and brand manager, Mallory Meiser, and I also gave two presentations at the NAFSA Soundstage. I'm looking forward to Denver, but may not overcommit quite as much next year!
Mallory
So much went into making NAFSA15 a success. We had some big ideas (as usual!)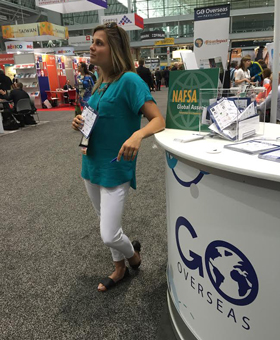 From partnering with NAFSA to offer a discount to first time attendees to a Go Overseas BinGO game, and taking over Fenway Park with StudentUniverse and Emirates Airlines for a reception. We really embodied our innovate fearlessly value in Boston. I was involved in all the prep for these big ideas leading up to the conference.
As always, we strived to be collaborative with our partners which is how we came to create the Go Overseas Pavilion which hosted African Impact, IVHQ, Greenheart Travel, The Intern Group, CRCC Asia, and National Credit Reporting.
We also wanted to make find a creative way to collaborate with our longstanding partners who were also exhibiting at NAFSA, which is how BinGO came about. All in all I was coordinating with 34 partners in the lead up to NAFSA. We are constantly emailing and working with our partners online, so it was great to take those relationships offline and turn them into great conversations at NAFSA.
Tucker
It's hard not to reflect on NAFSA '15 without a strong sense of good fortune. I felt incredibly lucky to work in a field that I care passionately about and which is populated by some of the most interesting and enjoyable people I've ever met.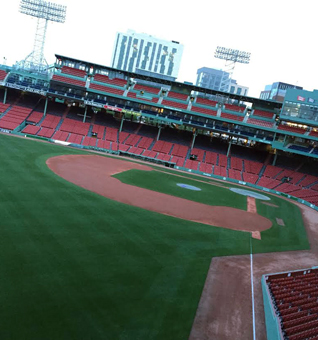 I'm equally fortunate to work on a team of exceptional people, who came together and allowed Go Overseas to do more in a week than six people should be allowed to do! Personally, I spent my week supporting the team and meeting with as many of our current partners as I could. Thanks to all who fit me into their busy schedules!
It will of course be hard to top our growth from 2014 to 2015 (a single booth in the corner of the San Diego hall to 6 booths front and center in Boston) but I trust we'll come up with a few ideas between now and 2016 (including a couple at the very last minute) that will allow us to live our values bigger than ever in Denver.
Conferences, and NAFSA in particular, are a unique opportunity to have big picture conversation with partners and people about our mission. Everyone at NAFSA has a hand in encouraging meaningful travel. It's a treat to have inspirational chats with so many in a single week.
Jessie
This was my first time joining the team at NAFSA, and for that reason alone it was exciting. I'd heard a lot about it over the past year and a half, but seeing the size and scope of it in person was a whole different beast.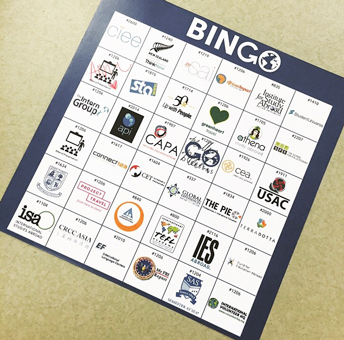 I was actually a bit of a last minute tagalong to our team, and my main role at NAFSA was to represent Go Overseas at our pavilion. Though exhausting, it was a lot of fun to talk about our mission to both people who had heard of us and who had never heard of us before, and to see people get excited about the resources we provide.
I also had the opportunity to meet a few of the providers I work with day to day in person. Since I work a lot with teach abroad providers, there weren't quite as many at NAFSA, but the ESL industry was definitely represented. I was truly excited to meet some of the incredible people that I've e-met over the past year and a half.
Anna
Not unlike my stellar colleagues, my week in Boston was jam-packed meeting with our provider and University partners and attending tons of fun receptions and events. I presented at the Alumni Engagement & Outreach poster fair with Chrissie Faupel, who's the study abroad advisor at University of South Carolina.
I also collaborated on a large session presentation with two colleagues from the University of Kentucky, Derrick Meads and Sarah Geegan. We aimed to provide tangible takeaways about how to effectively tell your international story to your institution's key stakeholders and increase IE support as a result.
Janka Pieper, Assistant Director of Communications of International Program Development at Northwestern University, kindly invited me to co-chair the brand new Marketing & Communications MIG this year, too. We're looking forward to forming our Leadership Team in the coming year and really hitting the ground running in preparation for Denver 2016.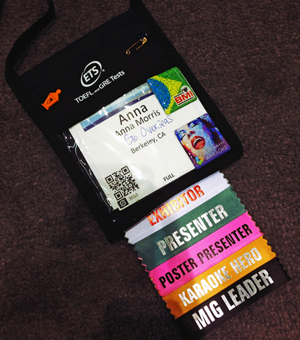 Thanks to Terra Dotta's annual reception, I think the accomplishment I'm most proud of was the Karaoke Hero accolade, though. Shoutout to CRCC Asia and Student Universe for the healthy peer pressure!
In all seriousness, I think what made Boston successful for us this year was the ability for our team to diversify. Part of why I love working at Go Overseas is that we make a great team, but we all have individual strengths in different areas. It's truly a privilege to work with such a tight-knit and ambitious group (I promise they're not paying me extra to say that..).
Without a doubt, my favorite part of NAFSA is the ability to meet and connect with fellow International Educators from all over the globe who are tirelessly working on impactful initiatives and projects at their respective institutions. I walked away from Boston truly inspired and motivated to continue thinking creatively about how we can make study abroad (or any international experience!) an attainable aspiration for everyone.
Mandi
NAFSA 2015 was the first time I've ever attended such a large conference. It was thrilling to be amidst so many like minded people, and I was energized by talking to people and learning about their roles in the international education industry.
As great as it was to focus externally, it was the internal team dynamic, growth, and pride that impacted me the most. I have always loved being a part of Go Overseas, but I've never seen us in the context of one among hundreds of companies.
This is when the innovation, integrity, and potential of Go Overseas truly stood out. Seeing our influence around the conference hall, hearing all the positive things our partners had to say, and being part of the passionate energy of our team are things I'll always remember about NAFSA 2015.
I guess it's safe to say that NAFSA 2015 was a huge success for us, and we hope to catch all of you in Denver in 2016!