Company News
Insider Tips for Applying to Go Overseas' Scholarships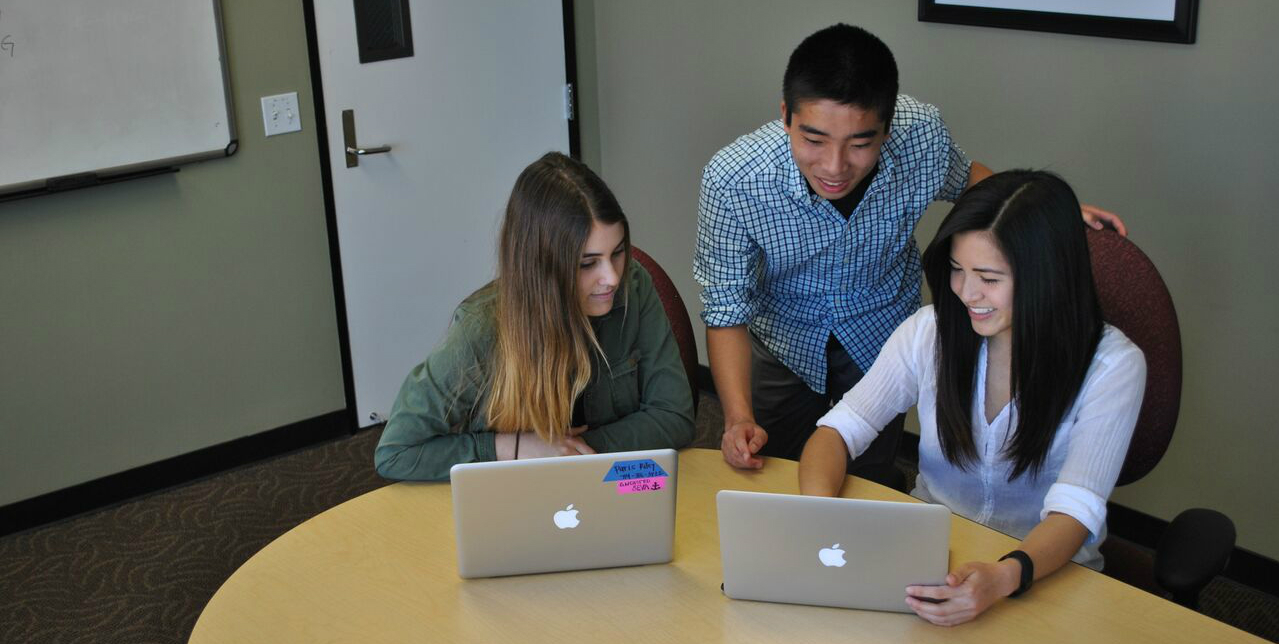 For the fourth year running, Go Overseas is excited to announce that this spring we're -- yet again -- giving away one scholarship to study/intern abroad and one scholarship to volunteer abroad. Over the past years, we've gotten hundreds of submissions from enthusiastic, creative, and intelligent young folks. But we've also seen some duds and silly mistakes that get applicants disqualified.
Get ahead of the game by paying attention to detail, getting creative, and being authentic. Good luck on your scholarship entries Go Overseas-ers!
Obviously, we only have so many scholarships to go around, but we want you to give it your best shot! So, speaking from our years of experience, here are a few tips to help you up your chances of getting our attention and, maybe, just maybe, even winning!
1. Read the Directions Carefully
This may seem obvious, but it's important to read through the application and know our expectations before applying so as not to miss any details. This will also help you gauge how much time the actual application will take you.
We've also compiled a super handy FAQ section on the right hand side of our scholarship pages. If you have any questions, you should be able to find your answer there. Read those as well!
2. Plan Ahead
Part of our scholarship application is a photo essay. Having an idea of what pictures you want to take and how you want to answer the questions will help you to budget your time and make sure you're not submitting at the last minute. Like a good term paper, it can't be written the night before!
3. Set Your Intention for Studying, Interning, or Volunteering Abroad
Often, when people don't set an intention for their time abroad, they're not able to later apply this experience to their professional development. They're left unable to articulate how it puts them above the competition.
If you go overseas with more forethought, then you'll come out of this experience with more applicable experiences -- and that's something we value at Go Overseas.
Seriously, we love people who have good intentions for going overseas, and want to support people who see the true value in studying, interning, or volunteering abroad -- hence why we ask you about your intentions in the application process!
4. Know Where You Want to Go
We also want to know where you'll be going and with whom. So, make sure you know where you'll be going and think about why you're picking the country and program that you are.
Does it have to do with your heritage, major, exchange rate, or a friend who inspired you? (*cough cough* read reviews!) Those factors will be important when filling out your scholarship.
5. Don't Be Generic
In your essay, don't be generic and write something that you think is just something someone wants to hear. It'll be apparent to us. Let your passions shine through and tell your story. That's what we want to hear and that's what makes you unique!
Gather inspiration from movies you've seen, books you've read, travel bloggers you admire, and what has struck you or stoked your Wanderlust. It doesn't have to be anything noteworthy or famous so long as it sums up how you feel about your intending experience.
6. Get Creative
To be transparent, our team has reviewed thousands of scholarship applications. What will make yours stand out from the pack? Quality and Shareability.
Make sure your photos are high resolution and your own property (a given!). If you have a friend with a nice camera, ask to borrow it. If you have some Photoshop experience, use it (but keep it to a minimum, brighten up colors, fix red eye, etc.). "Over photoshopping" your submission isn't favorable.
Worth mentioning, you can have a friend take the photo as long as you're in it. We know it's hard to get DSLR on a selfie stick! ;)
We'll want to showcase our winners over the Go Overseas social media outlets so submitting an image that works well for Facebook, Twitter, Instagram, etc. is ideal. Images with too much hard-to-read detail aren't ideal.
7. Save Your Work Prior to Filling Out the Application
We don't want you to lose your hard work, so be sure to start your application on Google Drive, Pages, Word -- just somewhere! -- and then upload your work to our site. This scholarship won't let you save your work as you go!
8. Take Your Time and Be Thoughtful
One of my favorite analogies I used to tell students when I was a study abroad advisor was something along the lines:
If it takes you two hours total to apply to a $500 scholarship -- and you win -- then you just made $250 an hour. I bet you're not making THAT at your current job!
Bottom line, make sure you're not rushing through it, but actually taking the time to be thoughtful in your responses.
9. Review Your Application Before You Hit Submit
If you do something as silly as misspell your e-mail, we won't be able to contact you to say you won! Make sure you review your application before sending it to the Go Overseas team.
Good Luck!
Lastly, keep in mind that not as many people apply to scholarships as you may expect, and so many applicants simply don't put enough effort into the scholarships they apply for. As long as you implement these simple strategies, your chances of winning are high.
Get ahead of the game by paying attention to detail, getting creative, and being authentic. Good luck on your scholarship entries Go Overseas-ers!