Company News
Meet Our Team: Mallory & Lauren Share Their Stories and Travel Tips
In an effort to help you, our readers, get to know the Go Overseas team, we recently introduced two of our marketing directors, Anna and Mandi, as well as our team of in-house wizards -- oops, I mean developers -- Andrew and Ed.
Today, we're introducing two of the Go Overseas team members who are most involved with creating a great user experience for our Go Overseas community: Mallory, our Community Manager (and in-house ultimate frisbee consultant. Yes, we needed one of those.) and Lauren, our UX/UI Designer (and the unofficial bringer of delicious, homemade baked goods.) Read on, and get to know these two lovely ladies better: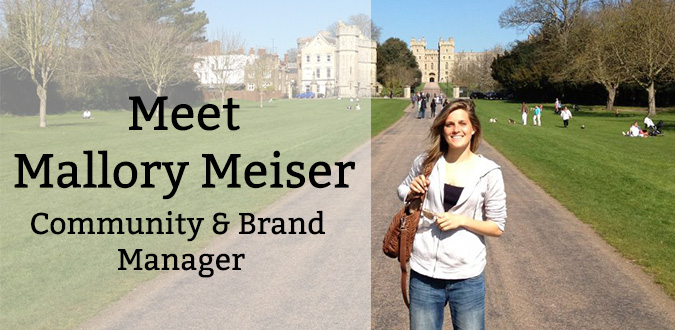 What do you do here at Go Overseas?
I think this is a toughie for most of our team. When you work for a small company, really no task is off limits. For the sake of time, I'll focus on my main role as Community Manager.
The short: I think about our users, all the time. It's my job to make sure we are always acting in the best interest of our community, and that we're constantly innovating to become a better resource for people looking to go overseas.
The long: I work to better connect the 600,000+ travelers on our site each month. Community plays a crucial role in the Go Overseas mission; which is to be the driving force behind impactful travel. Through the exchange of information (via reviews, interviews, articles, etc) we not only create transparency around issues in meaningful travel, but also empower others to engage in study, volunteer, teach, or intern programs abroad.
Go Overseas is in a really cool position to not only act as a matchmaker for programs abroad, but also to be matchmaker (or mentor-maker rather) for those who have done programs, and those who want to go.
While the idea of community and putting our users first has always been a focal point for us at Go Overseas, we have only recently had the bandwidth to launch our ambassador program and begin to integrate community features into our site. Stay tuned!
Tell us briefly about your experiences studying, volunteering, interning, etc. abroad.
Growing up, I was always a bit of an anglophile (must have been all the Disney princess movies and Philippa Gregory books). When I turned 16, my mom took me on my first trip abroad to England. Five years later, I returned to study abroad in college, and eventually moved to London for my Masters.
While I was studying for my MA in London, I also worked for Global Experiences, coordinating international internships for students.
Aside from my obsession with the UK, I have volunteered in Africa, and played a lot of ultimate frisbee across Europe (that counts as meaningful travel right?).
What are your three best travel tips you'd give someone about to take a "meaningful trip" abroad?
1. Make sure your program is the right fit for you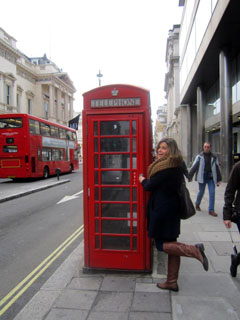 This piece of advice I actually stole from one of rockstar ambassadors, Chrissie Faupel. Essentially, not every program is right for every person, and being mindful about how you're feeling and how you may react to being in a certain situation is really important when planning your trip.
Moreover, it is important to be proactive in addressing issues. If you are not feeling confident about your trip pre-departure, you're going to have a much harder time once you touch down in a new country.
2. Set hard deadlines and hold yourself to them
More advice stolen from our fab community members (thanks Kaylee!). If going abroad is something you really want to do then sit down, create a timeline, write up a budget, and share your plan with someone who will hold you accountable. Don't be the "maybe next year" person.
3. Integrate!
When you're overseas with a group of other Americans, it's easy to get sucked in to hanging out with them all the time. Especially when you first arrive, you need to be proactive in integrating with other cultures.
Sure that means screwing up some cultural norms, mispronouncing words in a foreign language (that have your new friends keeling over with laughter), and asking silly questions that may reveal some of your American ignorance (true story-- I asked a Swede if she knew what swedish fish were).
At the end of the day, these cross-cultural friendships are the most valuable souvenir you can take away from your trip.
What countries are on your bucket list?
All of them? First things first, I still have some more continents to get around to! Hoping for Asia and South America in 2015... if I can stay away from Europe long enough!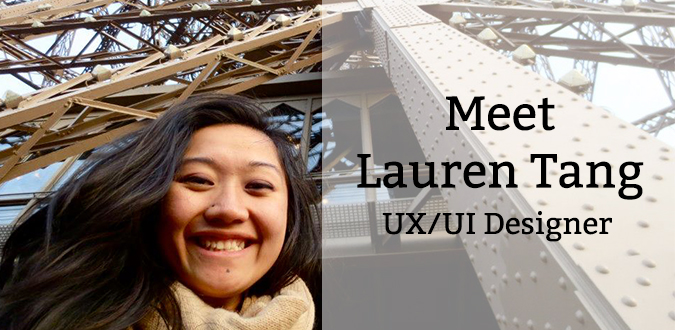 What do you do here at Go Overseas?
As the UX/UI Designer, I ensure Go Overseas is creating products that are delightful, usable, and beautiful for our users. I'm responsible for making changes in our design that have tangible effects in the way people interact with our website.
Besides making changes to the visual design, you can find me talking to our users and documenting how real people are using Go Overseas.
It's great to be working in such a small company because we are always shipping new designs that help us in our mission to make something people love using. As we finish up the redesign of our website, look out for new community features and a mobile-site in the makeover!
Tell us briefly about your experiences studying, volunteering, interning, etc. abroad.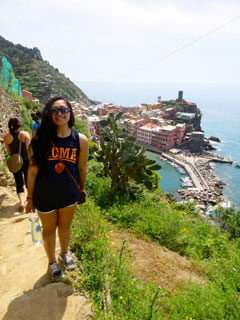 Studying abroad in Rome, Italy in an immersive cultural program truly broadened my perspective of the world. I learned the Italian language, experienced many gelato flavors, and rekindled my passion for art.
Following my program, I ended up traveling to 10 different countries in Europe and meeting people from all corners of the world.
That is what's great about meaningful travel -- you begin to realize that there are many more places that you can call your home and people you can call your friends.
What are your three best travel tips you'd give someone about to take a "meaningful trip" abroad?
If someone is thinking of studying, volunteering, teaching, or anything abroad, my best advice to them would be to:
Make an effort to learn the language so you can mingle with the locals.
Take a break from Facebook; your friends at home will understand!
Never stop learning about your new city.
What countries are on your bucket list?
In no particular order, I hope to soon make it to:
Thailand
Myanmar (Burma)
Japan
Turkey
Patagonia