Company News
Reflections & Tips for Staying With a Host Family Abroad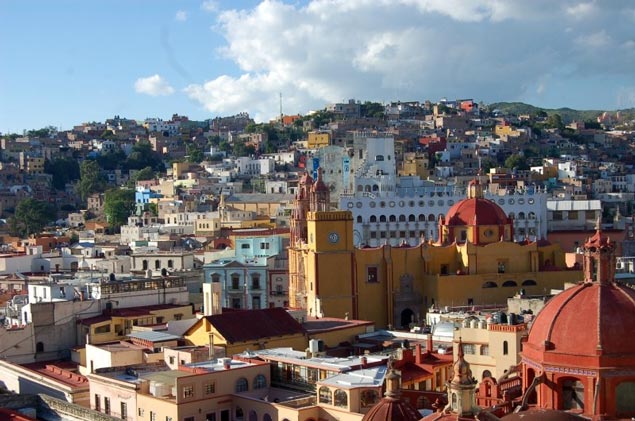 As the Volunteer Director here at Go Overseas, I spend a lot of time reading, writing, and learning about volunteering abroad. Our recent article about the Pros and Cons of a Home Stay Abroad got me thinking about my own homestay experiences and the impact it had on my whole trips. Just to be clear, I am "pro-homestay" and since my own experiences have made me biased, I wanted to share why I feel this way. I have volunteered abroad and lived with homestay families twice - once in Cusco, Peru for about 6 weeks in 2009 and again in Oaxaca, Mexico in October and November 2011.
Not only do host families give you accommodations and food, they also give you a true sense of family life and culture while treating you like one of their own children. I was always so busy volunteering and studying and exploring that I felt like a part-time family member, but I don't think I will ever be able to fully appreciate what these families do. Even so, it was always hard to say goodbye and I will always remember them.
I had a great roommate, who was also on the ProWorld school trip with me. In Peru, we lived with Tania and Sandro. They were my first host family and it was their first time hosting students. They didn't know much English but we managed. They helped us with our Spanish homework, brought us to Tania's parents' house for a family party, and took us to their favorite chinceronia restaurant and bakery outside of town.
They had an adorable little boy, Joaquin, who was always too shy to talk to us. Tania's 17-year-old brother Benji was great; he spoke the most English and showed us around the neighborhood. I was surprised and touched to see Tania cry when the whole family dropped us off at the airport. I will never forget them and their hospitality. I am ecstatic to hear they have hosted more students since I was there.
Just last year, I stayed with a family in Oaxaca, Mexico for about 2 months. Magda and Pedro have been hosting foreigners in their home for 10 years! They told us about the people they met from China, France, and Oregon. I had one roommate from Ohio, who was also with ProWorld. We got along great and hung out a lot. From exploring the city to taking Spanish classes together, it was great to have someone to share the experience with. We also had a roommate from Canada who came to Mexico to teach English through her school's credential program. Our fourth roommate was a student at UW with a study abroad group taking classes at the cultural center in Oaxaca.
It was fun being part of a big household and I loved talking with our host parents about anything and everything. We watched videos from Magda's last family reunion. She had hundreds of family members! Magda and Pedro's kindness and passion was inspiring and they were an important part of my experience in Mexico.
Here are some of my tips to have the best homestay experience possible:
Make sure to spend time with and talk to the family regularly. It's hard not to get distracted by your new environment but taking time to be with your host family will help you bond with them and learn about culture in a new way.
Ask them to show you their favorite local spots. You will get a free tour guide to take you to non-touristy places you wouldn't know of otherwise.
Don't be shy! It may feel awkward to be living in a stranger's home at first but remember that the family wants you there and wants you to be happy. The sooner you tell them when you have concerns and need anything, the better your experience will be.
Respect differences. You will be out of your comfort zone and there will be a lot of new things but that's all part of the experience!
It amazes me how welcoming these families are, opening up their homes and showing so much hospitality to complete strangers. I think our world would be a more tolerant place if more people regularly hosted and lived with people from different cultures. At the very least, it would be a great way to learn about other places and a cheap way to gain memorable experiences.
What is your preferred type of accommodation when abroad? Are you pro-homestay too? Why or why not? Do you know any foreign exchange students? Have you hosted a foreign exchange student? Would you consider being a host family for travelers? (Or is hosting couch surfers more your style?)
What experiences do you have with homestays? What are your thoughts on the Pros and Cons of a Home Stay Abroad?