Company News
7 Helpful Strategies for Encouraging Alumni to Leave Reviews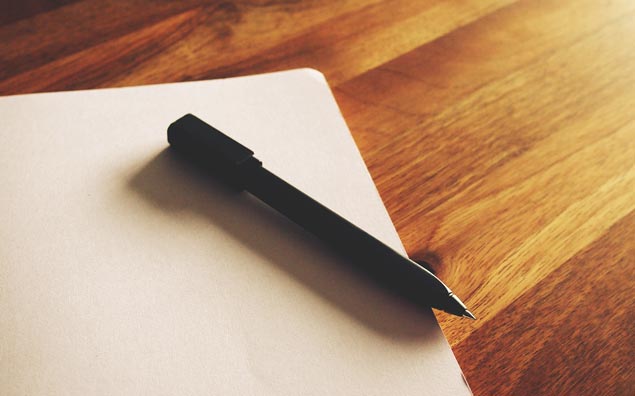 It should come as no surprise when I say that reviews are a huge deal at Go Overseas. But as anyone who has ever bought a product, booked a tour, or signed up for a service online knows well, customers don't leave reviews for every single experience or product that they could leave reviews for. Often, customers need a little nudging to be inspired to follow through and review their trip / purchase / etc. -- no matter how happy they were with the end result!
But how can you encourage your alumni to leave reviews on Go Overseas? And what's the value in putting in this effort? Read on for our insider tips and insights.
Why Reviews Matter
Before you invest all this time and effort into getting reviews, lets get the "why" out of the way first. In a nutshell, program listings with reviews perform better and get more engagement than those without. At Go Overseas at least, we've seen that having reviews has the power to increase the click through rate of a program listing by 700%. The folks at Moz have also seen similar results with the impact of online reviews for local businesses. Additionally, program listings with reviews have:
Higher average time on page (this means more time spent reading about your program and familiarizing themselves with it).
A higher click off rate to your website from your Go Overseas listing.
Higher page views and average time on your website once they click off.
Higher conversion rates (visits to leads, leads to booking, etc).
For an example, I compared two listings by the same provider. Both of them were teach abroad programs in Asia, and both of them had all the same elements (photos, description, optimized titles, etc.) but one of them had reviews. The program with reviews (34 reviews, to be exact) is in orange. The program with no reviews is in green. The blue line is the total of both programs.

Over the course of three months, the program with reviews saw about 800 unique page views and an average time on page of 3:48 minutes. In contrast, the one with no reviews saw about 12 unique page views and an average time on page of 0:51 minutes. The takeaway is pretty clear: reviews are an incredibly impactful component of successfully marketing your programs.
At the end of the day, it's all about participants, and reviews are what they want (even if they don't always want to leave them!)
Sold on reviews? Not sure how to get them? Then let's move forward to the good stuff:
1. Tap into Your Alumni Ambassador Pool
If you have alumni ambassadors for your program, then this is a perfect group to tap into. They're typically people who have had a positive experience and are enthusiastic about sharing their stories with other students who are interested in the program.
Meaning, they'd be more than happy to share them in review form -- especially if you present it as an opportunity to share their stories and encourage others to go on this program.
No matter what size your organization is, this is a great pool to ask since they're already excited and engaged.
2. Reach Out to Past and New Alumni
Another tactic to try is reaching out to alumni from well before your most recent batch. Reach back into your database and ping participants who have done the program even as long as five years ago.
Doing so expands the number of people you're reaching out to and increases your chance of getting more reviews. Not to mention, it's especially helpful if you're a smaller provider and / or have smaller trip groups.
As a bonus, you might even be able to get their feedback on how the program has affected their life since, which is an interesting perspective to have on your profile and program listings. This is also really powerful insight because often these international experiences have a large impact on having shaped the participant's lives or decisions they made as a result of the program (personally or professionally).
3. Timing Matters: Try to Catch them Before they Go Home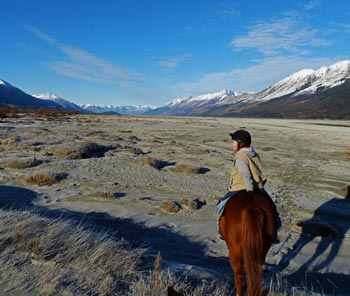 One of the best times to reach alumni and get them to leave a review is right before they go home. To do this, you could make a review part of the exit documents, turn it into a required assignment, or talk about it in any post departure or culture shock workshops you hold.
Of course, these tactics work best for structured programs, but if yours is less structured, the main point here is still key: timing's important. So make sure to send your alumni a follow up email at minimum (personalized is even better!).
Post-program / Re-entry life gets busy very quickly so catching them before they board the plane will likely result in a higher review completion rate.
4. Messaging: Acknowledge their Expertise and Make it Personal
How you ask your alumni to leave a review is also important. There are key three ways to successfully adjust your language:
Acknowledge their expertise: Rather than simply asking "hey, do you think you could leave a review?" adjust your language a bit. Acknowledge the fact that they're an expert in on this country / program and that they're the best person to give future participants an idea of what they need to know before departing. For example, say "given your familiarity with our program, we'd love to feature your stories and in turn, encourage others to participate?"
Reiterate that it's a small ask, and shouldn't take more than 5 minutes of their time. In other words, how many minutes a day are spent surfing Instagram? ;)
Make it personal: Perhaps a bit more time consuming up front, the personal ask has a much better ROI. For example, you could cast a wide net and get a few people to respond, or you could spend time making it a personal and caring ask and likely receive an even higher response rate. In my personal experience, the personalization is very successful. Not to mention, it's a great way to keep tabs on your awesome participants!
If possible, have it come from someone the alumni has had contact with in the past. It'll make them more likely to respond and feel like they're helping.
5. Own the Fact that There's Review Fatigue
There are several sites out there, and we don't want your alumni to feel fatigued or overwhelmed by being asked to leave reviews on all of them. To prevent what I'd like to call "review fatigue," parse out your pool.
For example, if you have 10 alumni, ask 3 to leave a review on Go Overseas, 3 to leave reviews on another site you're listed on, and 3 to another.
6. If It's Still Not Working, Try a Different Angle
There are multiple different wants to ask for reviews: emails, social media, asking in person, making it a part of your departure checklist. Don't just reach out over email.
Our number one goal is to provide as much information as possible for our beloved community -- with the goal of enabling them to make better-informed decisions about their program options.
Think of creative ways to incentivize your alumni. What's in it for them? We don't mean to imply that you should pay for reviews (this is a no-no for a whole lot of reasons), but you should try and highlight the fact that they're benefiting from this action, rather than helping you. For example, one provider threw out a Facebook post offering the first 30 people who left a review a branded t-shirt, and it resulted in almost 100 new, unique reviews on their program listings.
Again, I'm always happy to brainstorm personalized, alternative, outreach methods with you. We've advised hundreds of accounts through this process and each and every one is a bit different.
7. Take Advantage of the Go Overseas Again Contest
Every year, Go Overseas holds a contest, the Go Overseas Again Contest (GOAC) to encourage alumni to leave reviews and help answer questions about your programs.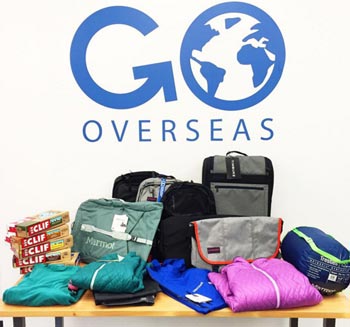 We give out weekly prizes from sponsors like Mountain Hardware, Timbuk2, Camelbak, and Clif Bar. The grand prize is a trip overseas (again) on a language, gap, or volunteer program with roundtrip flights.
Take advantage of this contest and tell your alumni about it. It's the best opportunity all year to incentivize your current and recent participants to review their experience on Go Overseas -- we always see 3x as many reviews come through during this time!
What to Do When You Get a Critical Review
Let's face it, critical reviews are never a fun topic. However, we have several processes in place to ensure critical content is dealt with proactively. In terms of what type of content we will and will not keep posted on Go Overseas, I would recommend referencing our review guidelines.
Bottom line, our number one goal is to provide as much information as possible for our beloved community -- with the goal of enabling them to make better-informed decisions about their program options.
There is an incredible amount of care and personal touch invested into these tough situations. We treat each one in its own unique context, but our default is always to leave the content posted so that we don't compromise our community's trust. Our community expects us to protect their contributions to the site. Defaulting to transparency might be a tough-love approach, but it's one we wholeheartedly believe in.
Taking the glass-half-full view: critical feedback is useful for a couple of reasons:
It pushes you to continue improving and building upon your programs
It validates your online presence. Not every participant is going to have a 10/10, A+, 100% rated experience.
A critical review coupled with a well-constructed provider response showcases both sides of the scenario at hand. We have faith that our Community can discern for themselves what a reliable program entails.
Pro tip: learning how to master the "owner response" is key. That way, the visitors on your Go Overseas listings can hear both perspectives. This pertains to critical and positive reviews alike!
What if I'm a Brand New Program?
If you're a brand new program then, sadly, you won't have anyone who has gone on your program to leave a review! It may feel like a chicken-and-an-egg problem, but there are still some other helpful things you can do to attract people to your program listings and inspire them to sign up for your program.
Focus on making the rest of your program listing content robust. Complete a staff interview (get in contact with myself or another Go Overseas staff member to help you out with this), add an attractive photo and video. Make sure all of the most important details about your program (dates, costs, locations, etc.) are added, and that your description is clear and actually descriptive of the program (as opposed to the location).
Also, don't be afraid to emphasize the novelty of a brand new program. For example, you could include "new program" or a similar phrase in the listing title and work the description to highlight your fresh and unique program's aspects. A community member might be drawn in by this rather than dissuaded from the lack of reviews.
Then, once you do have alumni who can leave reviews, your program listing will already be looking great and you'll be able to see the momentum really pick up.
We're also going to be rolling out some exciting updates for new programs in 2016, stay tuned!
Best of Luck!
I understand that getting reviews isn't always the easiest task, but I promise the reward is worth it -- both for you and the Go Overseas community. And of course, if you try everything on this list and you're still not getting reviews, please feel free to get in touch with me at [email protected] to be notified of our "Go Overseas Again" contest, get email templates, or just to say hi! Always happy to help.
Photo Credits:
Feature Image
.