Company News
The Crazy Thing We Did to Encourage More Gap Years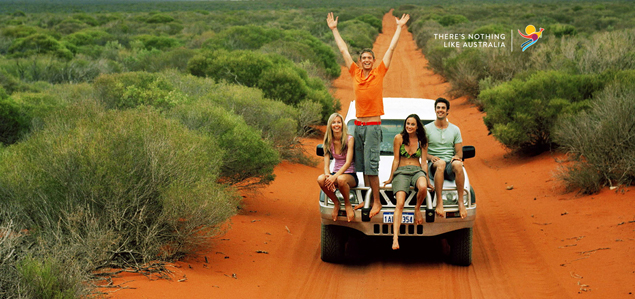 For reasons I just can't understand, Europeans are far more likely to take a gap year than Americans. Rather than blatantly avoiding gap years though, most Americans simply don't know what a gap year is. Unsurprisingly, working holidays -- the secret to doing a gap year with not a lot of money -- are also an opportunity most Americans are unaware of.
Our goal with this promotion was to raise awareness about gap years in general and the Australian working holiday visa specifically.
That's why Go Overseas teamed up with our friends over at Tourism Australia this past June and July to promote the working holiday visa in a big way. The promotions prizes included a free working holiday visa for two grand prize winners, as well as free program placement through one of 12 working holiday program providers to runner-ups. Virgin Australia awarded roundtrip flights for two grand prize winners and Guard.me helped with travel insurance for all 13 winners. We really wanted to make these gap years happen!
Why Did Go Overseas Get Involved?
Our mission at Go Overseas is to help the world learn about the easy, affordable, and -- above all -- meaningful ways to spend time overseas. Australia just so happens to be one of those destinations that readily gives travelers and gappers alike a way to spend time abroad without breaking the bank or an overwhelming amount of bureaucratic red-tape. The partnership was a natural fit.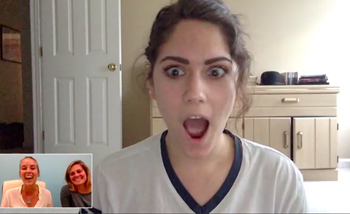 Our goal with this promotion was to raise awareness about gap years in general and the Australian working holiday visa specifically. Jennifer, the AIFS Au Pair free program winner, claims that "prior to this contest, [she] had never really taken a gap year in Australia into consideration because [she] figured it was unrealistic." We want to change these misconceptions and show that engaging in meaningful travel is not only possible but essential!
Courtney, the Working Holiday Club winner, had never heard of a working holiday visa either and didn't have her sights set on going to Australia. But after stumbling across the contest and doing some basic research, she applied for her visa and hasn't looked back. Now, she's excited to "go on an adventure, make money, and learn a thing or two about the world!"
Our community of new and seasoned travelers are important to us, so helping them learn about this amazing opportunity was not only something we thought we should do but something we were excited to do.
How We Spread the Word About Gap Years
This was the first time that Go Overseas as a company was in a position to spread the word about gap years, as well as my first time as the Gap Year Director to become involved such a huge gap year focused campaign. As you can imagine, the enthusiasm was real, and we used every opportunity possible to talk about our mission.
Though the working holiday visas are available to anyone between 18 and 30, we decided to focus our attention on the recent and soon to be graduate demographic. It was a team effort to contact every single university, college and community college career center in the U.S. and Canada. From there we worked with the career center staff to let students know about the promotion through newsletters, emails and social media.
Additionally, we reached out to travel bloggers, travel magazines, gap year associations, international education associations, and the local news. Our efforts paid off in a big way:
Myself and Global Experiences alum, Brianna Pesa, were interviewed by our local Fox News KTVU station on gap years.
Budget Travel wrote Who Wants To Go To Australia? to get the word out about the contest.
Dave aka "Jones" of Jones Around the World published a blog post about the Work and Play Australia promotion.
How Can Gap Years Make a Difference?
Many Americans assume they don't have the time or resources to make a gap year work -- especially recent grads who may not have savings and / or student loans to take care of. However, gap years have so many intangible benefits that make the cost tradeoff worth it -- even more so if you're able to earn an income while abroad. Gap years can have a positive impact on your career path, your education, and even help younger gappers develop independence, self-reliance, and creativity. We saw these trends among some of the winners.
For example, Rachael, the winner for the Global Work and Travel prize, says the best thing about the working holiday visa is that "it gives youths the chance to experience the culture for a longer period of time than a mere vacation." Having the flexibility to jump from job to job gives people the chance to see and do more while funding their expenses. Taking a gap year, rather than a quick trip, gives gappers the opportunity to truly learn about their new home.
Jeremy, the Global Experiences winner, is "graduating this December and the thought of moving [him]self to the other side of the globe did not initially come to mind." Now he'll be participating in an internship that will help shape his career all because he decided to take a chance and "remove [him]self from the world [he's] used to."
For recent grads like Jon, the winner of the Australian Internships package, this is his way of making up for a lost opportunity -- he "had planned on studying abroad during college but [his] commitment to a double major" prevented him. Now [he's] able to "fill that void with this perfect opportunity to live [his] dream in Australia."
How Big Was the Impact of the Work and Play Campaign?
In order to be considered for a prize, applicants had to:
Fill out a questionnaire
Submit an optional photo and/or essay
Choose three programs they were interested in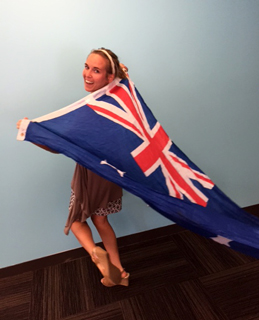 After submitting their Work and Play in Australia questionnaire, they were then encouraged to share the contest with their friends using a unique referral link that would help get them points along the way.
Winners were selected based on the quality of the photo and essay, how much they shared the contest and the level of interaction they had with the provider. Over 1,800 people submitted an entry and we loved reading each one of them. Though only 13 finalists were awarded a prize, countless others were inspired to go to Australia after learning about gap years and working holidays during this contest.
A Chance to Learn About Our Users
In addition to helping and inspiring our users to take a gap year in Australia, we were also in the unique position to engage with our community and learn more about what they wanted in a gap year. We included a questionnaire in the application so we could gain insight into people's interests and goals relating to working and traveling in Australia. What did we learn?
California, New York, and Florida had the most applicants
Most applicants were interested in traveling to the beach and the Great Barrier Reef
Most people planned to go Australia for 10-12 months
Making new friends, exploring the cities, and meeting locals were among the top reasons people wanted to go
Adventure jobs and professional internships were the two most popular job types
People in their early 20s showed the most interest
Most applicants had heard about the contest through their friends
As any company is well aware, getting feedback on our users' motivations and the things that they're most interested in is crucial for better understanding what we're doing well or not well. Maybe next year, we'll be putting posters of the contest featuring the Great Barrier Reef on the New York subway to reach even more potential gappers.
You can see even more data from our survey in our recently published industry trends report on what travelers are looking for in an Australian working holiday.
Why Should We All Work to Promote Gap Years?
According to Taylor, the Interexchange winner and a self-proclaimed vocational storyteller, "students and people [his] age don't want to take time to travel to another country, or do some crazy job, because the notion lends itself to having to 'get back to the real world' after it's all done." He believes your life on a gap year is no less relevant or important than any other phase of life and should still be considered part of the "real world." I couldn't agree more.
As more and more research is done on gap years, the benefits are becoming impossible to deny. Promoting gap years among students and adults is a cause Go Overseas is thrilled to be a part of!