Company News
We Gave One Study Abroad Advisor $5,000 & This is What Happened
March 2018 update: Looking for the 2018 NAFSA discount code?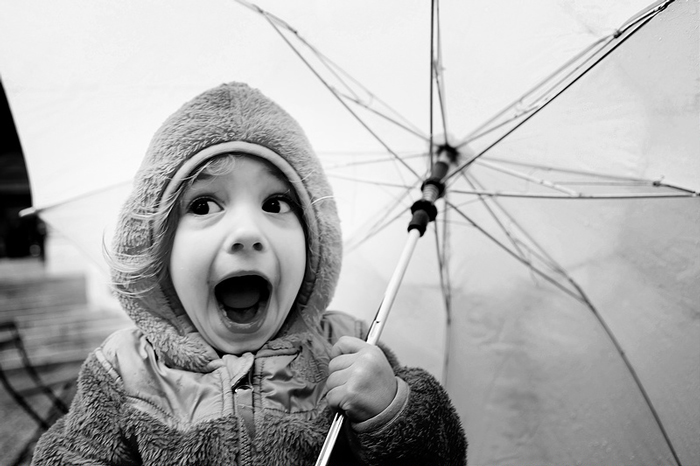 For the second year in a row, Go Overseas hosted a BinGo game at the annual NAFSA conference for international educators. We created the game to encourage conference networking, but also to give those in the field the chance to win $5,000 in scholarships to give to the study abroad student(s) of their choice.
An international experience should no longer be just an option, but a carefully integrated component of a student's well-rounded academic curriculum.
This year, LaSharon McLean Perez from University of California, Riverside was the winner of the BinGo game and scholarship. LaSharon understands the impact the extra funds can have and she is willing to do anything to help her study abroad students.
LaSharon is also passionate about the opportunities study abroad can give students. "Many companies and graduate schools desire candidates who have had the experience of living in a foreign country," she says. "An international experience should no longer be just an option, but a carefully integrated component of a student's well-rounded academic curriculum." Scholarships are one small way to help this.
Instead of giving the entire scholarship to one recipient, though, LaSharon decided to divvy-up the scholarship among eight well-deserving students. She chose the winners based on their level of financial need, leadership qualities, and academic achievements. If you're curious to know more about these eight individuals, read on to learn more about them, their study abroad choices, and how they will be / have been putting their scholarship funds to use:
Brian Liang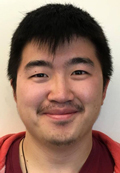 During the fall 2016 semester, Brian will be traveling to Auckland, New Zealand to attend Massey University through USAC. As an environmental engineering major, studying abroad will help him "experience different environments and see what kind of job [he] would like to work in after the semester." This additional scholarship money helped him cover some of the program's costs and housing fees in New Zealand.
Aaliyah Muhammed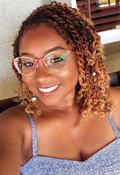 One of the newest majors on campus is sustainability studies. Aaliyah chose this as her focus because it analyzes how environmental issues have an impact on gender and social justice inequalities. Aaliyah chose to go to Australia and the Solomon Islands for spring 2017 to study Pacific Island environmental and community health through Queensland University.
For her, being able to study abroad means she'll have "the opportunity to experience the research and program coordination that [she] want[s] to conduct for disadvantaged communities as a career." The extra cash will help her cover the costs of vaccinations and contact lenses, which she'll need to be active while exploring her new home away. Aaliyah says "the best thing about this scholarship is that I feel I have people that support me and my dreams." Follow her trip on Instagram @DarlingAaliyah.
Katie Duke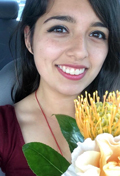 Going to South Korea has been a dream of Katie's for years. After studying Korean linguistics and East Asian studies, she's finally going to make that dream come true this fall 2016 as a student at Yonsei University. For her, "language is the manifestation of culture" so going to Korea is her opportunity to learn, make friends, and fully immerse herself. Being a scholarship recipient will help her pay for books and materials once she gets to Korea.
Toluwani (Semi) Cole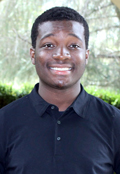 Semi left to study abroad in Sydney, Australia shortly after receiving the scholarship back in June. His three-week course with Austern International focused on leadership training for young entrepreneurs. While there, the program aims to help students like Semi build their problem solving and critical thinking skills.
When we interviewed Semi before his departure, he was excited to "expand [his] horizons and broaden [his] personal conceptions of the world." He is passionate about creating avenues for social change and wants to use all he learns to give back to his community. This scholarship has helped him be able to "invest in [his] dreams." While abroad, Semi won a mock campaign challenge for UberEats.
Cameron Tuck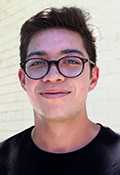 For Cameron, deciding to study in Prague, Czech Republic was a no-brainer. "The rich architectural history, affordable cost of living, and the ability to travel to other countries with ease" made it appealing. He's studying anthropology at Charles University through AIFS, and wants to focus on courses that broaden his global perspectives of the U.S.
Cameron is most excited about the "the experience of being unfamiliar, such as not knowing the language or how to get to mundane places like the grocery store." The extra money lessens his financial strain, so now he'll be able to have more freedom while he's abroad.
Chantaal Elliot

As a philosophy major and history buff, studying ancient history in Athens, Greece this past summer was the obvious choice for Chantaal. As a non-traditional student, she originally thought studying abroad would be out of reach, but she was determined to make it happen.
After finding a great program, she can now "combine the opportunity to travel with experiencing a new culture and studying a topic [she] loves." The Go Overseas scholarship helped her cover the cost of her flight; one of the biggest expenses for her. Read about her adventures on Chantaal Abroad.
Estefania Garcia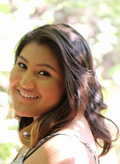 This winner already completed her summer term in Spain. She studied Spanish and spent her time fully investing herself in a new world. Her favorite part of studying abroad was being "in a new continent with a new language, culture, government, and educational system." As a theater major, she put her scholarship money towards "exploring the artistic life of Spain" - musicals, theater performances, classical art museums, and a Flamenco performance in Sevilla.
Elen Gasparyan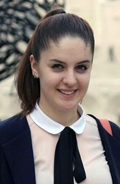 This fall, Elen will head to the Republic of Armenia at American University of Armenia. Her goal is to specialize in international relations and Russian studies, "which makes a former Soviet country an interesting place to spend [her] time learning about conflicts and resolution tactics."
Elen believes that study abroad is important because it offers the opportunity to travel and "research different perspectives". This scholarship allowed her to partially pay for her program and she truly hopes that one day she'll be able to help others fulfill their travel dreams.
Thank you to all the study abroad advisors like LaSharon who are willing to go extra lengths to help their students. Here's to a future where all students can take part in study abroad!
Photo Credit: Paige Portraits