Volunteer Abroad
Q&A With African Impact: What the Volunteer Travel Experts Want You to Know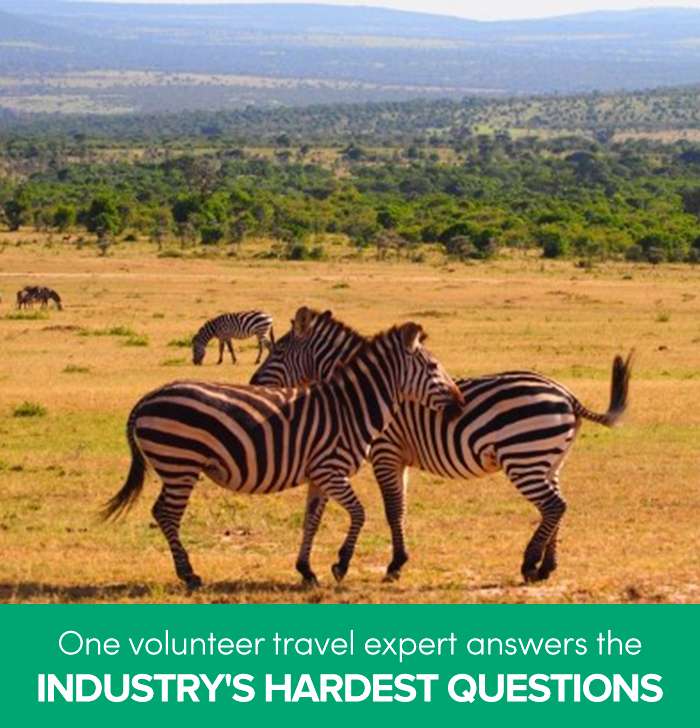 Voluntourism and volunteer travel can be tricky and often controversial subjects to touch on, as they're part of an industry that gets perhaps more flack than it deserves. Here on Go Overseas, we've explored many questions from the perspective of a volunteer, such as the difference between volunteering and voluntourism and what locals think of international volunteers. However, we've never been able to discuss the impact of volunteer travel from the perspective of a volunteer travel company.
We sat down with Greg Bows, the Managing Director of African Impact, who explained and fielded some of the biggest questions prospective volunteers (and critics) have about volunteer travel and volunteering in general:
What are some of the biggest ethical issues the volunteer abroad industry faces criticism of, and what do you do to mitigate them?
Any form of development has risks, and volunteering is no exception. The sign of a good organization is how it mitigates this issue. Volunteering has the following risks:
It's seasonal.
You have limited control over the quality or skills of the volunteer.
It's not just about giving back; volunteering is also about travel and adventure. It is worth pointing out that this is also true in most forms of charity.
It's a bad mechanism for wealth transfer. Basically, it has costs associated if done properly. Volunteering as a way to donate money is rarely effective.
As it's an experience which has to be sold, what people want is not always what's "best" to do.
The monitoring and evaluation of goals and impacts cost money, and it's easy to unintentionally get these metrics wrong.
To mitigate the points above, you need to first acknowledge the issues, and then focus on the areas where volunteering can make the most positive impact. Once you know what they are, you can then start the massive task of designing projects, which take all the above into account.
You can't compare volunteering to giving to charity. I have often heard people say "stay and home and donate, your money goes further." This could be true if the charity you give to donates responsibly, but volunteers are not just looking to give: they want to learn, experience, and travel.
Don't feel guilty for wanting to get something out of this for yourself. Volunteering is a fantastic way to give back, but it is also an opportunity for an adventure of a lifetime.
This is a good thing, which I feel is often belittled. Every person that volunteers with a responsible operator will leave vastly more educated about local cultures, more insightful about development challenges, and with a personal connection to their volunteer destination. Long term, this can only be a good thing for everyone.
To give you an idea of this in action, below what happens when African Impact sets up a project and welcomes our volunteers:
1. Finding a destination
Firstly, we have to work in areas that are logistically practical, safe, easy to get to, have the right visa policies, and have stable governments. Very importantly, these destinations need to have something special, be it scenery or activities, to attract visitors.
African Impact has chosen key destinations like Cape Town, Victoria Falls, Zanzibar, and the Greater Kruger area. Not only are these areas of great beauty and abundant activities, they are also in need of development, and volunteers can make a real and lasting impact. There are some destinations where volunteering would simply not be viable.
Countries like Syria and Somalia, for example, need help and development but due to the tumultuous and dangerous environment, it's simply too dangerous to place volunteers on the ground.
2. Identifying the needs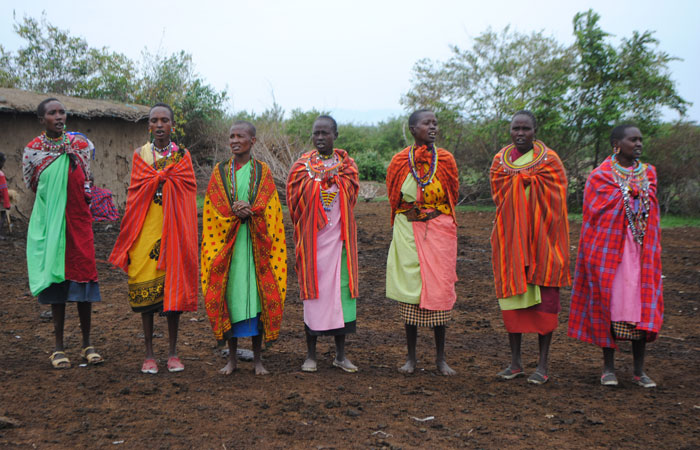 After identifying appropriate destinations, we then look at the local needs and what is currently been done in the area. Do the local authorities and communities agree on the areas of development and do they buy into and support the goals -- especially in the long-term? Every program is looked at holistically as volunteering is not always the only element required for success.
As a result, we will, therefore, partner with organizations, authorities, and communities to ensure that every element of the project is well supported. By including all stakeholders in the process from the very beginning, expectations are managed and alternative views are taken into account.
3. Developing the volunteer experience
Once we are happy with the projects themselves, we shift our focus to the volunteer experience, such as making sure we have good quality accommodation as well as food and events that add value to the volunteers' stay with African Impact.
During this time, we will also recruit our project staff, which are predominantly local people from the area, often with a small international staff. We carefully recruit based on the requirements and needs of the project.
4. Measuring impact
Before any volunteers arrive, we conduct baseline studies/tests in the areas we want to focus on. This provides us with a base from which to measure all positive, and very importantly, negative changes. This is essential to help us learn, grow, and develop our impacts.
5. Receiving volunteers
Now, finally, we are ready to receive volunteers! One of our major aims is to try to get all our volunteers to think about key things like sustainable development. All our projects have a long-term strategy and it is vital that volunteers both understand and buy into this. We share our aims and achievements with our volunteers and engage with them to help us solve problems.
6. Refining projects
As projects develop, we are constantly refining our aims and the ways we measure them. If we ever see a hint of a negative impact, this is addressed immediately. In the past, we have stopped underperforming projects and will continue to keep all our projects under the strictest scrutiny.
For potential volunteers, what are the most important things for them to think about in their research?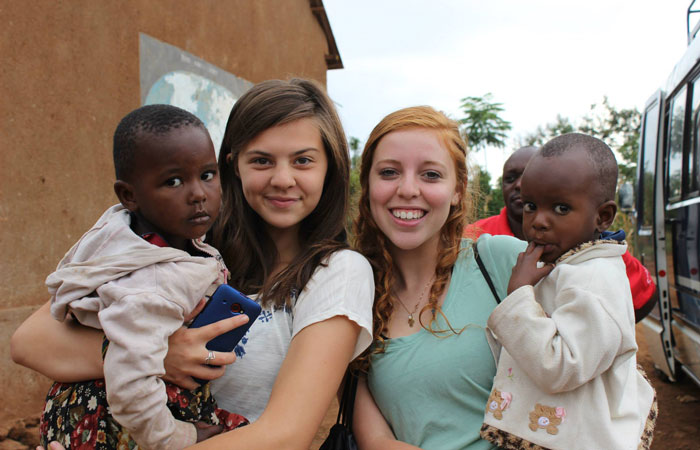 Ask questions about how the company evaluates its success and protects all stakeholders. They should be talking about child protection policies and measuring their success by the sustainable difference they are making in the community. For example, if a volunteer company says that you're going help in classrooms, but has no data to show its long-term objectives or impacts, it's likely not taking it very seriously.
Don't choose the volunteer organization depending on whether it a charity or a business. Choose an organization based on what it has achieved and how. There are fantastic for-profit operations and terrible charities, and vice-versa. Choose a company which listens to what skills you have and looks how to best to utilize them.
Finally, don't feel guilty for wanting to get something out of this for yourself. Volunteering is a fantastic way to give back, but it is also an opportunity for an adventure of a lifetime -- you are entitled to a huge amount of fun!
What's one of the biggest myths out there about volunteerism / volunteering abroad?
I'm actually going to debunk four of the most common myths we encounter:
Myth: Volunteering can be free. It always costs someone something. If you're not paying, the project is supporting your placement cost in some way.
Myth: Volunteers are unskilled. Everyone can make a difference, and you don't have to be a trained specialist to do so. With the right structure in place and a well-focused project, anyone with a high school education and a passion for volunteering can make an impact.
Myth: Volunteering is an alternative to donating money. This is often used to guilt people into to feeling bad about volunteering. Simply put, volunteering is a socially responsible alternative form of travel -- not an alternative to donating money.
Myth: Volunteering can save the world! No, it really can't. This is where bad marketing and communication from the volunteer industry is at fault. It will not save the world, any more than simply giving money will. A collective effort, incorporating multiple development channels, is needed to make lasting and sustainable changes.
What's one thing you want to add to the conversation about volunteer travel and ethics?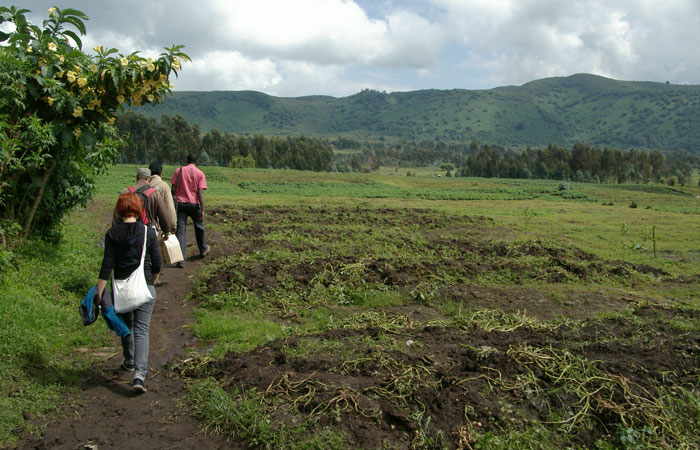 Broad generalizations are crippling and shortsighted. Previous articles on this topic have highlighted issues, but do not offer any solutions. This is obviously damaging to the good companies who take volunteering seriously and do all they can to make long-term positive impacts. This conversation is an important one to be had, but it needs a lot more balance.

As previously said, there are amazing NGO's, businesses, governments, and people doing wonderful work. Unfortunately, there are negative examples of all the above as well. It's easy to generalize and focus on negative aspects, but this ignores the huge impacts that thousands of volunteers make every day.
I strongly believe that volunteering has an important role to play in making our fragile world a better place.
Explore volunteer programs and read reviews.