Today Is Election Day
The entire Go Overseas team is voting today. Are you? Join us in exercising your voice at the ballot box. Whatever you believe in, it's worth expressing. Overseas travel depends on keeping borders open, something that will be directly affected by these midterm elections.
Why We Vote
The Go Overseas team shares why they are showing up for the midterm elections. We believe in fighting for the right for travelers (and citizens) to be welcomed into our country, just as we are welcomed into theirs. We believe that open borders lead to empathy and compassion, as familiarity with other cultures breeds better understanding. Tell us why you vote on Instagram with the hashtag #GoVote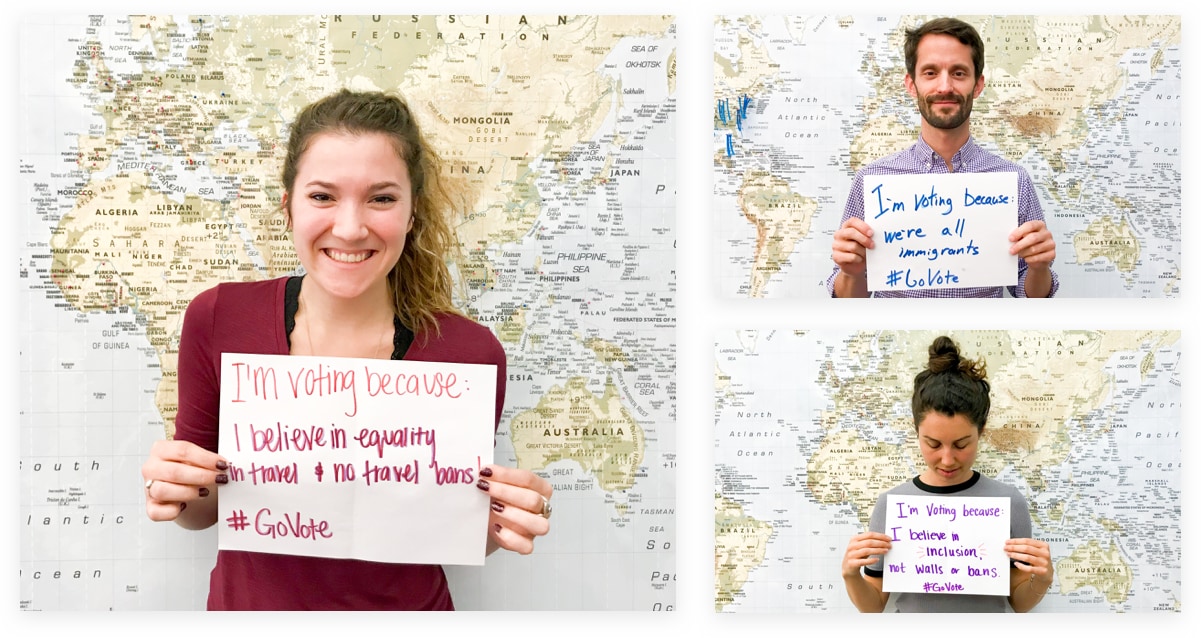 I Commit to Vote
Commit to voting today and join a community of travelers who value going overseas and exercising the right to vote.