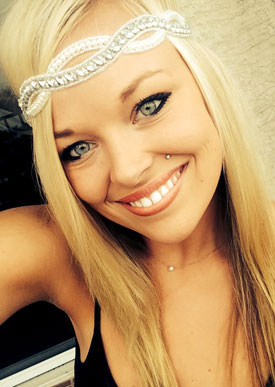 Why did you decide to go abroad with your provider?
Abigail: I chose to complete an internship with Dream Careers because the company helps students find their dream internship in their dream location, and also helps set students up with housing, meals, excursion trips and so much more! After applying to the program, I heard back from an adviser the very same day and began looking at all of the opportunities that Miami had to offer.
My internship adviser helped me brainstorm ideas, assisted me with fixing my resume, and set me up with interviews at various companies I was interested in! Dream Careers fully prepares you for your internship experience, and ensures that all students are comfortable in their living situations as well.
Describe your program socially and academically.
Abigail: The Dream Careers program allows students the opportunity to meet and get to know students from all over the place!
The students in my program came from different backgrounds and had various dreams and motivations, but everyone got along very well and we were sad to see each other go home at the end of the summer.I felt very fortunate to get to know the students in my program because they all valued the balance between academics, or the responsibilities of their internships, and social life.
It was nice being surrounded by other students who were motivated to do well with the companies they worked for, but also wanted to spend time together and explore all of the fun things that Miami has to offer!
Describe your favorite must-have food that you tried abroad.
Abigail: Many people say that Miami is sort of like its own country, or is simply an "extension of Cuba." Miami is very rich with Latin-American culture and influence, but there is an especially large Cuban population living in Miami. My all time favorite food that I tried down in Miami was the Cuban food!!
Those traveling to Miami will be able to find Cuban restaurants on every corner, so they are not hard to find. My favorite dish was the "Roja Vieja," with special Cuban bread on the side as well. If you're stumped on what Cuban food to try, you can never go wrong with a Cuban sandwich, and they can also be found in delis or restaurants all over the United States.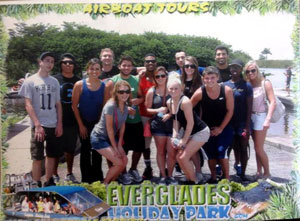 Do you think your program changed you as a person?
Abigail: I think that the Dream Careers program absolutely changed me as a person! Before entering the program, I did not have any internship, or even real-life experience within my field of interest as a Communication and Spanish major.
During my first week working at The Kitchen, I was met with many challenges not only being new to an internship, but to being a new resident of Miami as well.
My program advisers offered me tons of advice and helped me out whenever I was in need! After living in Miami and spending two months with the company, I found myself more confident, self-aware and open-minded.
If it wasn't for the Dream Careers program, I do not think that I would have been able to gain the professional experience, challenge myself and grow as I did this past summer.