What position do you have hold at BrainGain? What has been your career path so far?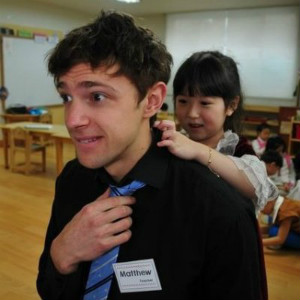 Working at startup means you are constantly changing roles and wearing multiple different hats. I currently liaise with universities, current students, and alumni, spreading the wonderful word of BrainGain and the opportunities that are available overseas.
You don't have to teach English or work in a big corporation to have access to the international job market.
My international career path started with working in sales in New Zealand. I traveled there on my lonesome as part of a 10 month trip around Australasia and SE Asia. This is where I realized it was possible to live and work abroad.
Next, I taught English in South Korea. I grew to love Asoa the people, the food, and the opportunities for unbelievable travel. However, Korea had a definite glass ceiling for foreigners and I could feel myself wanting more.
Along the way I met a young American lady, who I traveled extensively with, and married, moving to NYC where I worked for numerous different startups.
Then came BrainGain!
What does the future hold for BrainGain - any exciting new programs to share?
For the past year we've been working primarily in Bangalore, India, setting up internship and full time positions in one of the premier startup ecosystems in the world.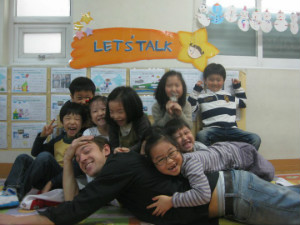 The most exciting part about BrainGain is that we've only just started. We're currently in the process of setting up awesome opportunities in Kuala Lumpur, Malaysia (which should be opening up soon), and then looking to expand to other major cities, with great startup ecosystems, in South East Asia and South and Central Americas.
We want our global young professionals to be doing real work for high-growth companies that focus on making a difference, while creating international networks that will provide the launchpad for an awesome career.
What about the future of the industry? How do you think intern abroad and international education will change over the next 10 years?
I can only see it growing. Travel is getting easier, technology is reaching further, and more and more young professionals (and employers) can see the value in international experience.
Imagine being able to put on your resume that your worked out in Bangalore, with European co-workers, for an Indian CEO, while creating work relationships with businesses in the USA (that's what some of our interns are doing!). I'd hire you :-).
Study abroad programs are more popular than ever. We're working with schools where over 90% of students are doing semesters abroad. I think programs based on international learning will become more and more popular, with graduates who have international experience being picked up by both large corporations and SMB.
Working, interning, and studying abroad gives you a huge advantage not just at home, but opens your eyes to the international job market that stays behind closed doors for so many others.
What was your favorite traveling experience?
I obviously have to say… meeting my wife ;-). But in general, it's the unbelievable people that I've had the chance to meet.
Living abroad allows us to create incredibly close bonds with new people from all around the world. I'm now lucky enough to have started a business with friends who I met working abroad, and know that I have a couch to sleep on no matter where I am in the world.
In terms of an actual experience, there're too many to name! Swimming with whale sharks (Mexico), scuba diving the Blig Blue Hole (Belize), hiking the Tongariro Crossing (NZ), sledding down a volcano (Nicaragua), my first bungee jump (NZ), first solo sky dive (USA).
Traveling and living abroad has given me access to so many awesome experiences that I'd never have had the chance to do back in my little English village!
Describe a time when you felt especially proud to be part of the BrainGain team.
The months of hard work, learnings, setbacks, calls, and late nights was all made worthwhile when we had our first young professional land on the ground.
From the initial reaction to their new city and their first couple of days at their new position, to seeing them grow personally and professionally. That's what helping people work and intern abroad is all about.
The second is one particular call I remember being on. This young lady had been desperate to work abroad, but didn't want to teach ESL. She found our program through an Internet search. The call we had pretty much changed her life. That one will stick with me for a while!