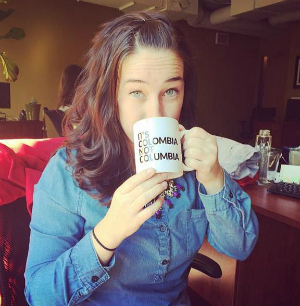 What is your favorite travel memory?
Traveling alone is thrilling to me, and two years ago I got to travel in Myanmar by myself for a week, after visiting for work. Figuring everything out in a country so culturally different than mine, by myself, was something I'll never forget. It is quite a humbling experience.
I was zooming around on my e-bike by myself in Bagan, and as I pulled up to the Shwesandaw Pagoda an older man came up to me and said "Does your father know where you are right now?" I smiled broadly back at him and said "Yep he sure does!" Sometimes people think that girls shouldn't travel alone, but I like helping to break those stereotypes.
Which destination is most underrated? Conversely, which is most overrated?
I think the USA is the most underrated country, especially by my fellow Americans. Some of the most beautiful and cultural places I've visited in the past few years have been right here in my own country. One of the top 10 trips I've ever taken was to Glacier National Park, and the scenery there is just as stunning as New Zealand and Switzerland. I also spent a week this past summer white water rafting the Grand Canyon, and it was incredible!
I manage Teach English Abroad programs for my job, and time and time again I see applicants wanting to be placed in cities they have heard of in Thailand and Colombia, like Phuket and Cartagena. These, to me, seem like the most overrated places. I don't really understand why you'd want to move abroad to somewhere full of tourists and Western comforts. If I were moving abroad, I'd go for a more authentic experience, and while I think these types of cities are great to visit, I think they're slightly overrated when it comes to living there.
What do you believe to be the biggest factor in being a successful company?
In this line of work, I think the most important thing is to be upfront, transparent, and honest. When you are participating in a program like this, you aren't signing up for a vacation; this is a true cultural immersion program. If I told all of my participants that every day was going to be wonderful and sunshine and rainbows, they'd have quite a rude awakening when they got there. Most days will be great, sure, but you will also have some really hard days. Being upfront and transparent is a huge factor in why our participants are able to adjust and go into the experience with the right expectations.
How have you changed/grown since working for your current company?
I think working here has taught me to be even more open-minded when it comes to other cultures. I have lived abroad in South Korea and Costa Rica myself, but I am also surrounded by coworkers who have lived in Thailand, Ghana, Spain, Mexico, China, Austria, Peru, Argentina... you get the point. All of us have different experiences and stories to tell, so even though I haven't been to some of these countries, I get insight into what the culture is like from my coworkers (and participants!) on a daily basis. We push each other to be constantly learning and open to new ideas.
What is the best story you've heard from a return student?
What if they are not a return participant, meaning they never came back?
I have multiple marriages and babies! Some of my participants have ended up married to one another after meeting on the program, but I also have quite a few participants who met someone in their host country that they ended up getting married to or having kids with. Many of them are living in their host countries permanently now, and speak the language fluently. I'd say that is the ultimate cultural exchange!