What is your favorite travel memory?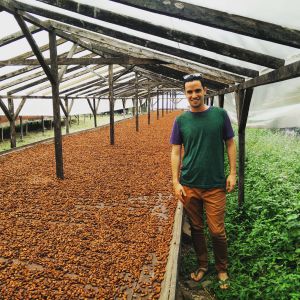 How have you changed/grown since working for your current company?
Before working at ALU, I tended to have two personalities: my work personality and my home personality. Coming to ALU, I realized that this was a false dichotomy. Work/life balance is incredibly important, and at ALU I learned to see this balance in a new way. ALU gives me the flexibility to choose my hours and take ownership over my projects. I feel just as comfortable approaching a coworker about getting help on a project I'm working on as I do reaching out when I'm going through challenges in my personal life. At ALU I'm giving the freedom to truly be myself and I'm relieved of having to over-compartmentalize my life.
What unique qualities does your company possess?
ALU's greatest strength is that it is, above all else, a community. This is why our students love studying here, and why our employees are proud to be ALU staff. We realize that people are much more than their academics or their work, and because of that we strive to support the emotional, physical, and mental well-being of every member of our community. From my first day, I felt welcomed by both the students and staff. I had an immediate support network and home. The nurturing environment at ALU is what organizations around the world dream of creating, but rarely achieve. It's the type of environment that allows you to take risks, to learn more about yourself without fear, and to reach your full potential.