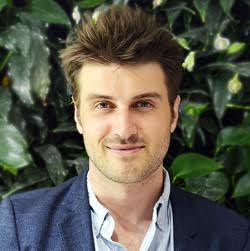 How have you changed/grown since working for your current company?
Everyone in our office is really into professional and spiritual development, and we often have training sessions where we discuss problems, talk about strategy or talk about good resources for personal-development. I've tried replicating this with the TEFL alumni who live in Shanghai, and we try to meet every month to do goal-setting exercises and discuss what we want to achieve in the next couple of weeks. In addition, we hold each other accountable for goals we didn't realize since we last met.
Personally, I think I've learned how to cope with stress a lot better. Things never go the way you want them to (especially in China), and instead of getting stressed about what's not working, be grateful for what is going well, and learn to see obstacles as learning opportunities. Every time I encounter a problem at work, I get excited because I know that once I solve it, it won't happen on a future course.
What is the best story you've heard from a return student?
I got a message from one of our June 2016 alumni (Sean) who started work about two weeks ago: "Broke my cherry yesterday, taught 5 classes so far this weekend. And honestly, I'm not kissing ass, the TEFL course prepared me so well for this. I am with another new teacher and he is totally lost, intimidated, bad at his job, etc. And I'm like, man, this is soo easy after the course. I'm doing great so far and feeling good and confident while doing it."
The positive feedback we get from schools after trainees start their teaching position always puts a smile on my face too. In addition, the better our alumni do at their job, the easier it is for our future trainees to find a position upon graduating. Finally, one of our alumni last year was promoted within a month and three months into her contract she became the brand ambassador for her school. You can actually see her on billboards across Shanghai.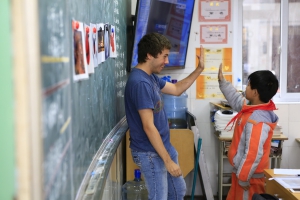 Which destination is most underrated? Conversely, which is most overrated?
China! You probably shouldn't ask a barber if you need a haircut, but I truly believe China to be the most diverse and under-explored country in Asia (with the exception of maybe India). Aside from the endless opportunities for travel, teacher salaries in China are amongst the highest in Asia, but the cost of living isn't nearly as high as Korea and Japan. In addition, a lot of surveys have shown that China is among the best places to live abroad as an expat.
As far as underrated travel locations are concerned, I'd say any location is great and you should always take the opportunity to travel. When it comes to teaching abroad, Korea and Japan are probably overrated. Great places to live, but there isn't as much of a demand for teachers anymore, which means salaries have stayed the same over the past years, but the cost of living has still been increasing.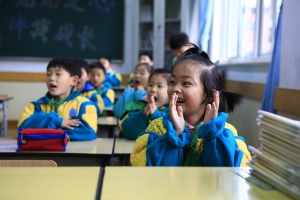 What makes your company unique?
I'd say there are two things that set us apart from the rest. First, when our parent company Teaching Nomad was started in 2011, all we did was education recruitment. We have over 1000 schools in our database and we recruit teachers for over a hundred of them. That means we know exactly what it is that schools want from their teachers, in particular in terms of training.
Second, our network of school contacts allows us to find our alumni teaching positions that are just the right fit for them. We know some of our competitors offer "guaranteed jobs" we prefer to present our alumni with a number of options to choose from as not all schools and teachers are the same. It's important that prospective teachers will be happy with their future employer.
Describe a time when you felt especially proud to be part of your current team:
As cheesy as it sounds I'm always proud of my team, in particular our recruiting and training staff. All of our trainers offer a lot of post-course assistance; helping with demos, giving recommendations on setting tutoring rates, introducing new tutees, and often even helping with accommodation/visas. Our recruiting staff also works tirelessly to ensure our graduates can start work as soon as they finish the TEFL course. There have been a couple times where I had to go to the office on the weekends or after 8 p.m. on a work day and there was usually someone there working overtime.
What do you believe to be the biggest factor in being a successful company?
I still think a team that shares your vision and work ethic is vital to success, but one thing that my boss taught me was that systems and analytics are just as important, albeit less exciting. Since we both have a China and US office, it's important that everyone is on the same page and keeps good track of what they're doing. As we grow, this will become even more important.
One thing that I've been focusing on more recently is creating training materials and training current staff on using our ATS and CRM. In addition, it's important to allow your team to "build their own team," when the time is right. At a certain point it becomes impossible to manage everything yourself, and I think that the difference between a small and a medium-sized company are the systems and processes in place.