What is your favorite travel memory?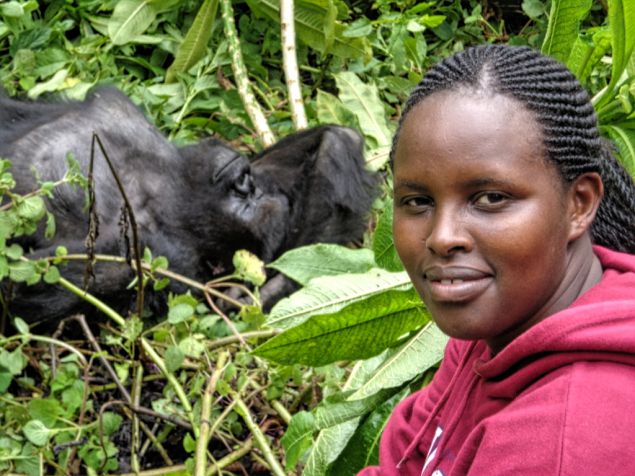 Before you travel to a country, you hear or read many stories about it without knowing what it is true or false. One day, I was walking on the street in Washington DC, USA and saw people cooking on the street in a food truck, a number of homeless people begging, and various street vendors.
It was one of my favorite travel memories because I learned that there are no perfect living conditions in any society around the world and people should not take any opportunities for granted in their own community. When visiting another country, even if it is similar to your own, you learn to appreciate more what you have back home.
How have you changed/grown since working for your current company?
Since I joined GEI, I have grown both personally and professionally. GEI has equipped me with leadership abilities, analytical thinking skills and the ability to adapt to different challenging multicultural work environments.
Additionally, GEI has improved my ability to see all opportunities around me and use available resources to benefit from them or make a difference in someone else's life.
I love every program that I am or was involved with. I feel happy whenever there is a positive impact on my community and to the international participants that I host.
If you could go on any program that your company offers, which one would you choose and why?
With my background in education and teacher training, I would choose Drama-Based Education. Rwanda introduced English as a medium of instruction less than 10 years ago and sometimes methods used by teachers are not enough to help students learn a foreign language, use it to learn other subjects, and perform well in class.
Drama-Based Education training provides teachers with teaching methods that involve students actively in their learning. It is an innovative teaching method for the classroom, which serves in part to improve students' language skills and their ability to study different subjects in a foreign language.
What makes your company unique? When were you especially proud of your team?
I am proud of my team every time we host a participant who then asks to join another program or when a local participant asks for information about the next program.
GEI's programs provide opportunities to learn, share knowledge, gain an incredible experience, and make an impact on international participants and the host community.
I feel more than happy with our hard work, which is the driving force behind the success of our programs.