What is your favorite travel memory?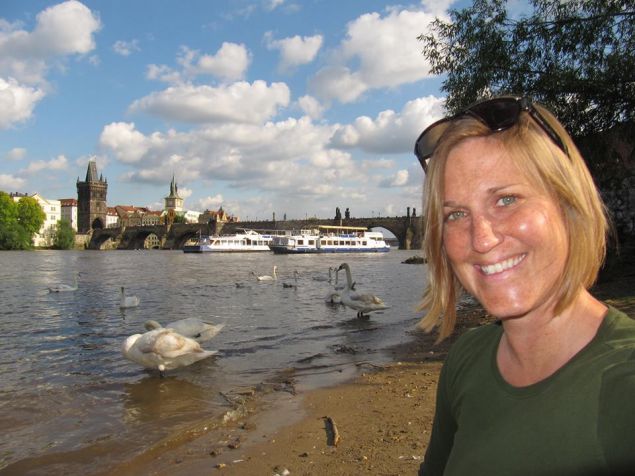 How can I pick a favorite memory? I have so many wonderful travel memories, but one of the most memorable experiences was hiking and camping in Corcovado National Park in Costa Rica.
I hadn't planned on traveling to Corcovado National Park, but made a spur of the moment decision to travel with friends to the Osa Peninsula to hike 13 miles to a campsite in the middle of the rainforest. Trekking along the Pacific Ocean followed by waking up to the deafening sounds of howler monkeys and various bird calls is an experience I will never forget.
What is the best story you've heard from a return student?
Every program participant I have worked with has a story to tell. One of my favorite stories I have heard came from a Teach in Thailand participant. The participant was placed in a rural village in Thailand and was not excited about his placement.
He had dreamed of teaching at a large school in Bangkok with many other English teachers. He almost chose to decline his placement and to not travel to Thailand. After many discussions, he decided to give teaching in a Thai village a try. He had a difficult time adjusting at first and spoke frequently with CIEE staff. However, after some ups and downs, he started to make friends and appreciate the uniqueness of his experience.
Because he decided to approach teaching abroad with an open mind, he was able to see the positives of his placement that he would not have been able to experience in a large school in Bangkok. He ended up loving his experience so much that he decided to extend another year teaching in Thailand!
If you could go on any program that your company offers, which one would you choose and why?
I would love to go on many of CIEE's teach abroad programs, but I would choose to go on our Teach in Chile program if I had to choose one. I would choose this ten-month program because I have always wanted to travel to South America, and I would enjoy improving my Spanish skills while learning about the Chilean culture and traditions. Additionally, I like that the program offers the unique opportunity to teach older students at a Chilean university.
What makes your company unique? When were you especially proud of your team?
CIEE is unique because we care about the well-being of our program participants and offer 24/7 support for participants on all of our programs. Our Teach Abroad department supports program participants from the moment they decide they want to open an application and we strive to help interested applicants find the program that best fits their needs, even if it isn't one of our programs in the end.
Our dedication to our participants extends from the pre-departure process, through the program itself, and continues with support offered by our CIEE alumni network.
I am especially proud of the Teach Abroad team because we collaborate well and have the desire to share our passion for teaching abroad, which we gained through our varied teach abroad experiences.
What do you believe to be the biggest factor in being a successful company?
I believe that the most important factor in being a successful company is asking for and responding to participant feedback. It is crucial to the success of a company to listen to the needs of program participants and to respond accordingly.
CIEE takes participant feedback seriously and we are constantly using participant feedback to implement changes that improve our programs. The ability to respond to constructive criticism and to adapt to change are fundamental traits of successful companies.