What is your favorite travel memory?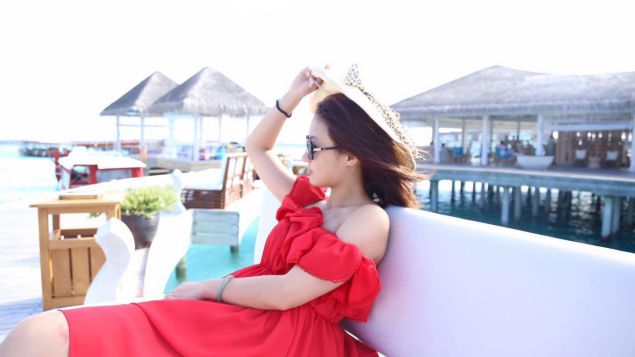 The trip that left the most lasting impression on me was my first trip to Xinjiang, in Western China, in the summer of 2012. Five friends and I took a 56-hour train ride across China from Hangzhou in the East to the capital in Xinjiang.
I had never done so much traveling in my entire life. The journey took us 21 days, and a lot of it was spent in transit. Although we had designed a detailed itinerary prior to our trip, we quickly found that many of information on the local public transportation was incorrect. We ended up traveling across the desert landscape by car, minivan, overcrowded buses and motorcycles.
It was a truly unforgettable trip. We went to the city of Ka Nas to see the famous moon bay, saw the Na La Ti prairie and lavender fields and went swimming in the huge Sailimu lake. As the local saying goes, "You don't know how big China is until you've been to Xin Jiang."
How have you changed/grown since working for your current company?
Since I came to this team, I've learned a lot of things. Also, I believe in learning by doing, and working here allows me to learn new things every day. Also, this is the first time in my life that I work in a foreign company and I've noticed a lot of differences in what I did before and the general process of getting things done.
In addition, I can really feel the difference between Chinese and other cultures as I get to meet new students every month from all over the world, and from completely different backgrounds.
Finally, working here has done great things for my confidence as I used to be a little intimidated by foreigners. Now I realize we're not too different after all, haha.
What makes your company unique? When were you especially proud of your team?
I am very happy to be a member of this great team. Although I've only been here two months, I've already been impacted by the atmosphere and work ethic of my team members.
My colleagues are all very devoted to what we do and instead of complaining about difficulties, they always look for solutions instead.
Finally, I've found that Westerners are very open-minded and creative, and have a very different way of approaching problems. All in all, working here has allowed me to push myself forward.
What do you believe to be the biggest factor in being a successful company?
In my opinion, the first thing that determines the success of a company is the loyalty of its employees. Only if people feel loyal to the company will they go above and beyond to meet the needs of its customers.
Secondly, the corporate culture is also very important The ability of a company to attract more talented people depends largely on a healthy corporate culture.