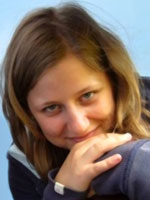 Tell me a little about yourself. What has been your career path so far?
I originally come from South Bohemia. In 2005 I went to the UK where I lived for almost 6 years. Then I moved to Prague and started working for Threshold language school as a team assitant.
For Tefl International Prague, I am the TEFL course coordinator. My job is to communicate with students before they arrive and after they arrive I help them with whatever they might need during their stay. I also give them tips about cultural life in Prague and often accompany them to clubs and on trips.
What makes Prague a unique destination to obtain TEFL Certification?
There is lots of interesting things you can do in Prague like outdoor concerts, pubs and night clubs, theater and festivals.
What are some extracurricular activities students participate in during this course? (Does your training centre offer any guided tours?)
The whole TEFL team is very friendly and fun. We have some teachers who work as tour guides so there is a possibility of guided tours. On the weekend we take the trainees to pubs in Prague, or just go to some cities close to Prague.
The first day we prepare a welcome breakfast and in the evening we take everyone for a welcome dinner. There is a certificate award followed by a farewell party at the end of the course. Last time we went to a wine testing and then to a nightclub, which was fun and a bit different.
Do students generally stay in Prague to teach after completing this course? (How does this course help students teach abroad? What are some other popular destinations?)
Most of the trainees stay and find jobs in Prague. It is a great place to live and work. If people are interested in working other locations we can help them get information and advice because Tefl International has centres in many other cities as well.