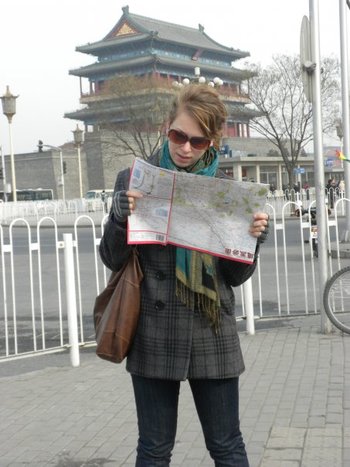 Taking a gap year is not as simple as jumping on a plane and jetting off for the most far flung sunset; a gap year is only as good as the planning that goes into it. There's no need to fear though – follow our step by step guide to planning the perfect gap year and you'll be on your way to the perfect year away.
Where am I going?
The first step is deciding where you want to go. While some people choose to circumnavigate the globe and hop between as many countries as possible, others prefer to head to just one or two areas of the world. The real key here is to make sure you do your research. You might have heard wonderful stories about your friends travelling through 'Indo', but you can do better than to base your entire trip on tall tales from your peers.
Your local library or book store will be packed full of travel guides full of the sort of information you really need when deciding on travel destinations. Maybe you need recommendations for your travels, or information for finding the best flight deals possible. Research is key to a cost-effective and productive adventure!
Who's gonna foot the bill?
Once you know where you want to be, you absolutely need to find the money to be able to get there! It might sound obvious, but you need to plan your saving in addition to planning your trip. It could take years for you to save up enough, so plan ahead, work out your outgoings, and try to cut back. Saving a bit of money each month will really add up in the end. (We'd safely bet that when you're kicking back in Thailand at the beach, any feelings of being "left out" on nights you stayed in back home will be loooong gone!)
To work or not to work?
For some people, a gap year is all about earning their keep wherever they go – for others; it is a chance to completely relax, before heading back to the dullsville to continue working or studying. Some choose to combine the two – spending a few months working on the road to pay for the rest of your trip. The reality of course is that job opportunities all over the world can be sparse, and are unlikely to pay well. This is again something that needs to be planned from home.
Some people choose to earn a TEFL certification and spend their gap year as an English teacher. For those who wish to work outside of a classroom, numerous options abound in Europe. Whether you fancy a bit of grape stomping or organic farming, there will be options for you!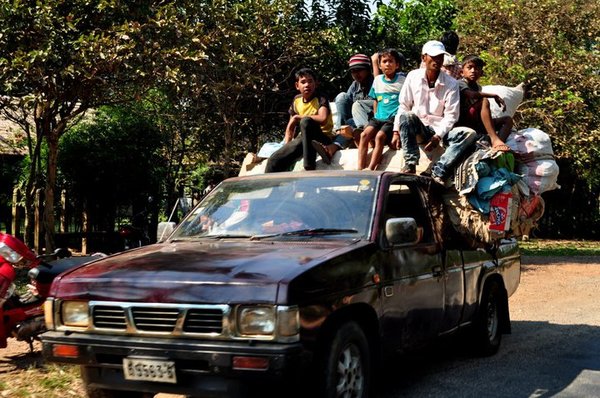 How will I get there?
Once you know what you want to do, and where you want to do it, you need to work out how you are going to get there! This will largely depend on whether you are planning an open trip or you have carefully planned out all of the different destinations you are going to be visiting.
If you are planning on a multi stop flight plan, consider purchasing a "round the world" flight plan. These are great options if you are planning on doing a lot of traveling intercontinentally. If your plan is to stay more local, then we would recommend purchasing flights as you go, or in pieces. A quick search on the internet for 'round the world flights' will give you plenty of options but just make sure you compare your prices and timings carefully before deciding to make a flight purchase.
Where should I stay?
As always, your budget is going to dictate whether or not you are staying in a "pile 'em high" youth hostel or a more-civilized hotel with breakfast laid on every day! Most people opt for the former, and it can actually be a lot of fun to squeeze in with everyone else. With youth hostels, it is normally the case that you can turn up on any given day and grab yourself a room, or at least a bunk. Most large cities have numerous different hostels, so if one is full, you should always be able to find somewhere to stay.
Anything I'm missing?
It's all very well planning what you are going to do when you get out there, but you also need to think carefully about the things that need doing before you head off. Make sure you book a trip to the doctors to find out whether or not the countries you are heading to require you to have any jabs. Anti Malaria jabs are rather painful, but certainly beat having Malaria itself!
A good check list to remember is vaccinations, visas and insurance – you really shouldn't travel without any of these things. Visas should be dealt with well in advance – in some countries this can take a long time to sort out. Shop around for your insurance policy; quality should be at the forefront of your mind! Some standard travel insurance policies won't cover you for half of the things you are likely to do on a hedonistic year away, so make sure you have an insurance policy that is as resilient as a bungee cord!
No one wants you to get too bogged down in the detail. Great planning at this stage is going to mean that you really can relax once you set off on your trip. Prepare properly, and you really can expect to have the best year of your life!
Additional Resources:
Tips for planning your gap year route.
Why Americans are in desperate need for a gap year.
Should students take a gap year? Join the conversation here.