Guide to Studying Abroad in Sweden
Enter to Win a FREE Flight to Study in Sweden
Learn More
Sponsored by
Why Study in Sweden?
A pioneer in design, technology, and education, Sweden is a prime destination for study abroad in Scandinavia with close access to the European continent.. If you are considering where to study abroad, Sweden might be perfect for you: you can study a variety of subjects including sustainable technology, business, and design at world-leading universities. You can master the art of Fika and see the Northern Lights. You can even explore literary heritage and progressive culture in the same day. Scroll to learn more about studying abroad in Sweden.
Read FAQs
Universities in Sweden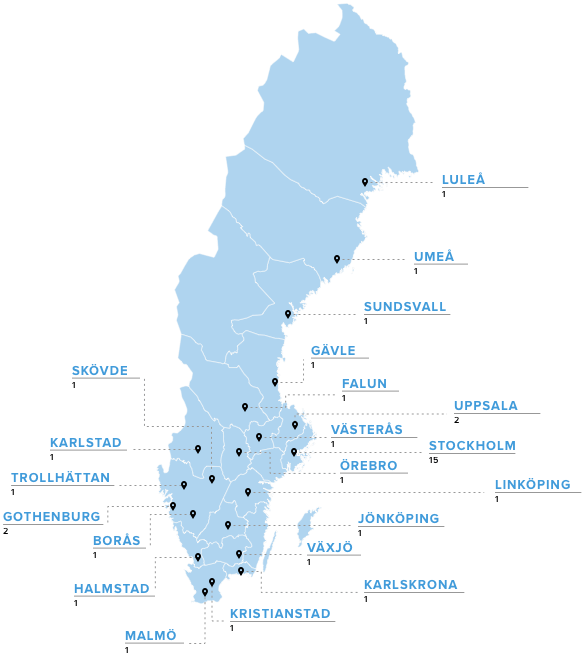 Learn About Studying in Sweden
Frequently Asked Questions
Win a Free Flight to Study in Sweden
Study in Sweden in collaboration with Go Overseas is giving away two free flights to a student going to study abroad in Sweden.
Did you know? Swedes believe strongly in equality. Here, your opinions matter as much as anyone else's. In class, you're actually encouraged to speak up and suggest new ideas. Even radical ones. You. Are. Equal. To. Anyone. Studying in Sweden means getting the freedom to question your peers, your professors and the rules. Because that's how change happens. Welcome to Sweden – where you can change the world, one question at a time.
Contest Dates:
To enter:
On Instagram post a photo that tells us why you chose Sweden
Tag & follow @gooverseas & @studyinsweden
Use #gostudysweden in your post
Don't forget to set your profile to "public" so we can see your entry!
Contest ends Sunday October 27th at 11:59 pm PST
Other Scholarship Opportunities