Study Abroad
9 Unconventional Study Abroad Destinations for 2017-2018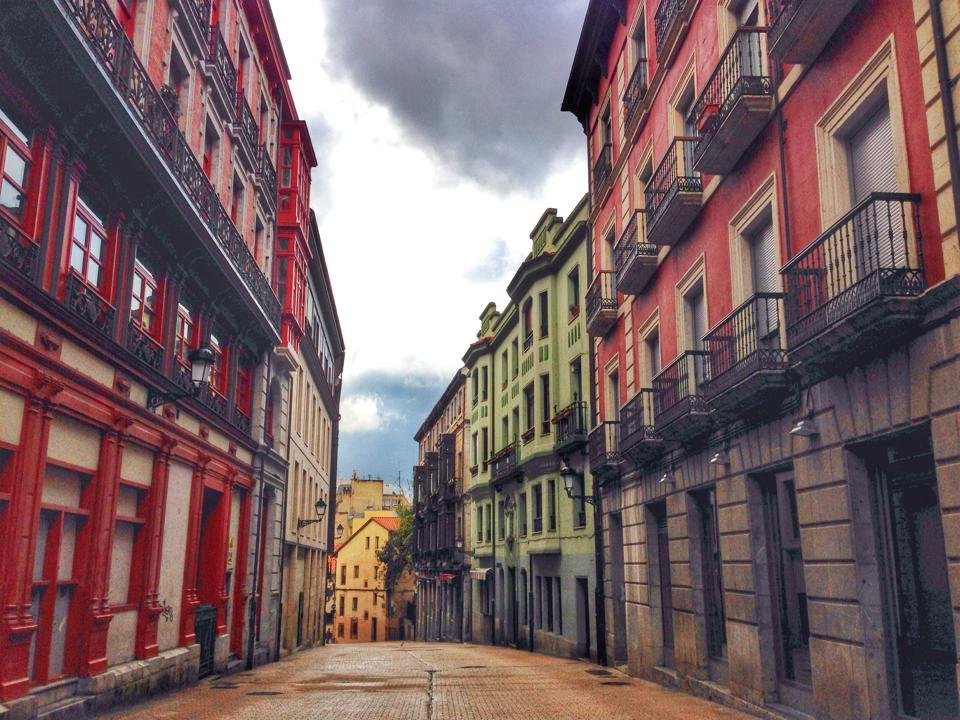 If the title of this post caught your eye, likely you're looking for off-the-beaten-path destinations to research for study abroad. While some students are drawn to popular spots like London, Spain, and Costa Rica, other students crave a completely different experience than any they've had before. "Popular" and "well-known" aren't part of your vocabulary as you research study abroad spots, and we can appreciate that.
To help you think outside the box as you consider where to apply for study abroad, we teamed up with the University Studies Abroad Consortium (USAC). USAC offers programs around the world, including some really unique cities.
Together, we've come up with some really unconventional, interesting destinations you can add to your list. If you choose one of these destinations as a study abroad destination that's perfect for you, be sure to let us know in the comments!
Montevideo, Uruguay
Common Misconceptions: Wait, which country is Uruguay? It's in South America, right?
Reality: Despite being South America's smallest country and nestled between cultural powerhouses Brazil and Argentina, Uruguay has a cozy and unique experience to offer students.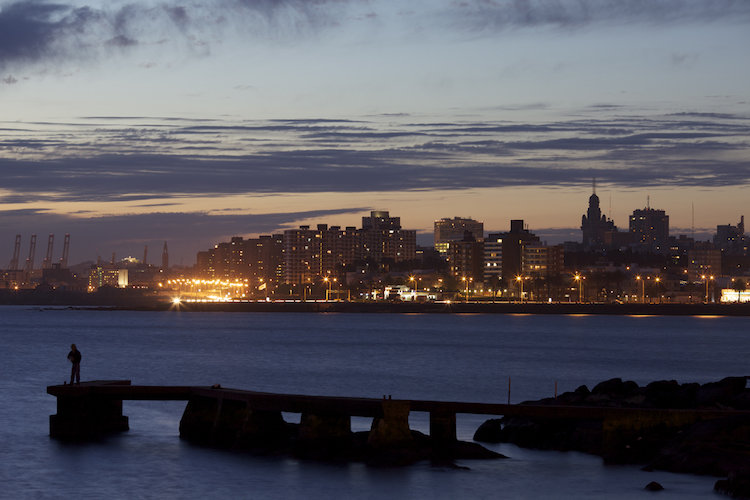 Montevideo is the capital of Uruguay, and it's okay if you're still asking yourself where? at this point. Most people aren't aware that Uruguay has fierce pride in its own culture and is growing at a rapid rate. Montevideo is in middle of an economic boom that has brought people from around the region and world to enjoy the quality of life and opportunities available.
For those of you who crave nightlife, Montevideo is home to restaurants, bars, events, and festivals -- including a Carnaval celebration that can last up to 40 days! Over 1.3 million people call Montevideo home, so it draws plenty of international cultural events too. Similarly, you can pick from basically any subjects you'd like to study while in Uruguay (popular ones include agriculture and viticulture -- wine growing and making!), plus practice your Spanish and Tango technique outside the classroom.
Florianópolis, Brazil
Common Misconceptions: Brazil is an incredibly poor country; you need to worry about the Zika virus if you study abroad in Brazil.
Reality: Florianópolis is a comfortable and culturally vibrant city in Southern Brazil, with a relatively good safety and health record.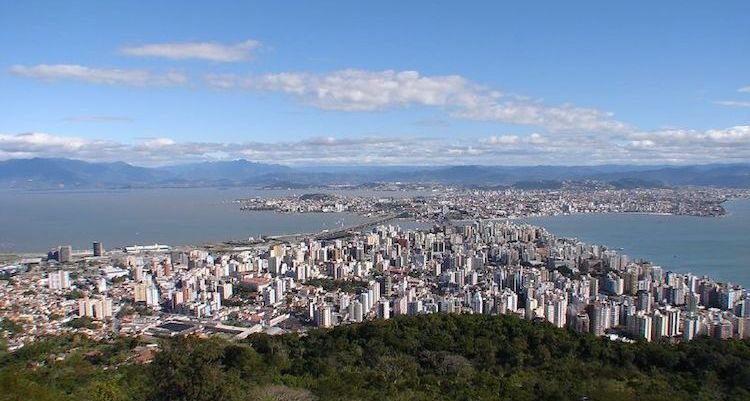 Florianópolis -- or "Floripa" to those in the know -- is often overshadowed by study abroad opportunities elsewhere in Brazil. In some ways, you can't blame places like Rio and São Paulo for stealing the spotlight: they are simply bigger cities, and much more happens in them. That doesn't prevent Floripa from having the reputation as the 'Silicon Valley of Brazil,' thanks to its heavy tech industry presence.
Floripa is a comfortable city of roughly 250,000 people. Tucked cozily along the southern shore in the state of Santa Catarina, Floripa will allow you to experience the Brazilian way of life without all of the flash and drama of bigger cities. You can still find delicious food, plenty of opportunities to learn the Samba, and world class education. Additionally, Floripa is safe, with no real presence of the Zika virus despite misconceptions.
Havana, Cuba
Common Misconceptions: Cuba is culturally isolated; everything in Cuba is 'behind the times.'
Reality: Cuba has its own, very distinct culture, and many modern conveniences.

Okay, we admit: everybody's talking about Cuba lately. Most of the time, you'll find articles about budget backpacking through Cuba, visiting the Valle de Viñales, and how to negotiate rates at a Casa Particulares. Have you ever considered it as a study abroad destination?
While this option isn't available to all students due to various visa restrictions, Cuba may be a good option for you, and in Havana there are plenty of extracurricular activities to immerse you in the culture of Cuba. For example in 2018, the 33rd Annual International Jazz Festival will take place in Havana -- mark your calendars if music history or culture are among the subjects you want to study while abroad!
Accra, Ghana
Common Misconceptions: Ghana is culturally and geographically isolated; you won't have access to 'normal products.'
Reality: Ghana is one of many countries in Africa experiencing rapid growth and development on top of strong cultural heritage.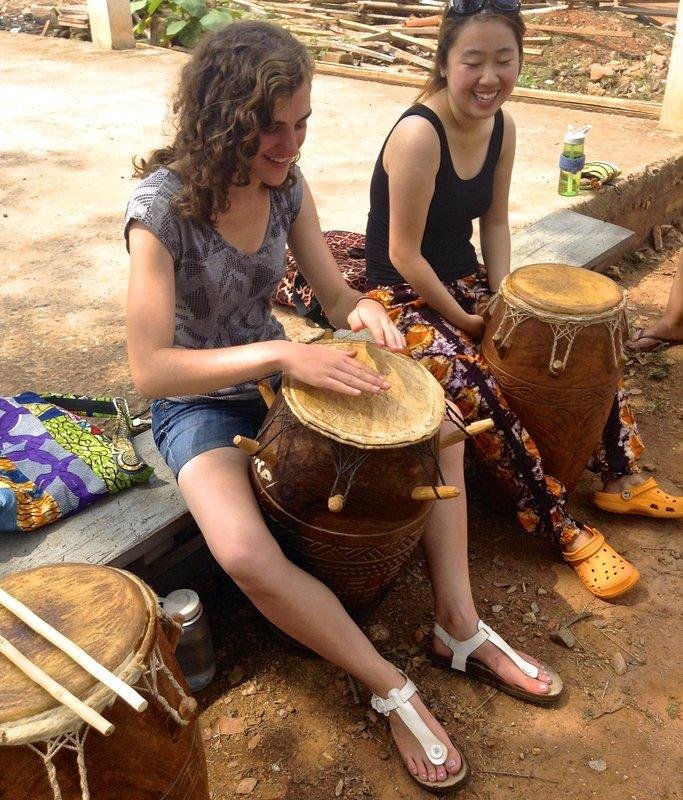 Photo by Alyssa, USAC Accra, Ghana Alum
If you're looking for a truly eye-opening study abroad destination, Ghana should definitely be on your list. Located on the Western coast of the African continent, Ghana is a dynamic, culturally rich destination that many students completely overlook.
Far from misconceptions you might have about the African continent, Ghana is one of the most stable and resource-rich economies; the only reason Ghana isn't on the list of fast-growing economies is because it already has a high GDP per capita. Studying abroad in Ghana could be a great opportunity to learn more about international relations, African culture, economics, sociology, and even performing arts.
Bangalore, India
Common Misconceptions: India is poor, noisy, and smelly; the Indian food you'll find in India is the same as what you can order in the U.S.
Reality: Cities and states within India have vastly different levels of income, noise, and aroma; Indian food varies as much as regional food in any country -- but it probably isn't what you're used to at home.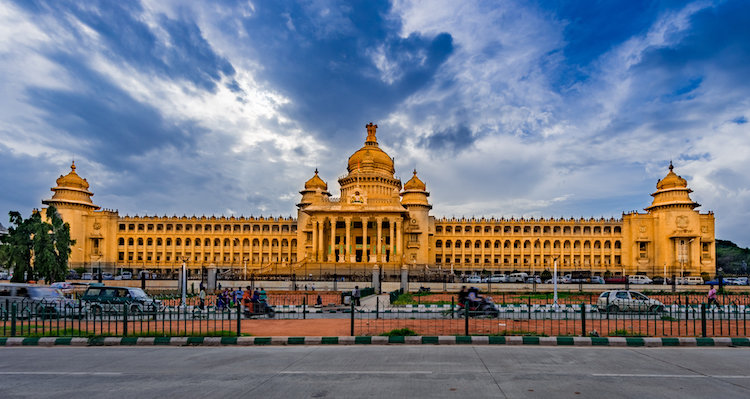 It's hard to discuss the country of India as a singular destination -- there is so much diversity within the national borders that it's unfair to characterize any one city as being representative of the whole. Studying abroad in India gives you a chance to sample this diversity, and Bangalore is a great place to base yourself in doing so.
While Bangalore is certainly a big city (over 8 million people call it home!), it's far from India's biggest. It's also the capital of India's southern state, Karnataka, and home to the tech center of the country. This means development has happened rapidly in Bangalore, kind of like an Indian Silicon Valley. But, you'll still find plenty of Indian culture: rather than bland Americanized versions of dishes you might find in the Bay Area, Bangalore features Indian food that is more saucy with lots of curries. Yum! Additionally, you'll find opportunities to study Indian culture alongside classwork, such as learning Bollywood dance or studying religious rituals.
Verona, Italy
Common Misconceptions: Verona is 'stuck in the past;' there isn't much culture compared with other Italian study abroad destinations.
Reality: Verona embraces its historical and cultural heritage, and is one of the most popular destinations in Northern Italy.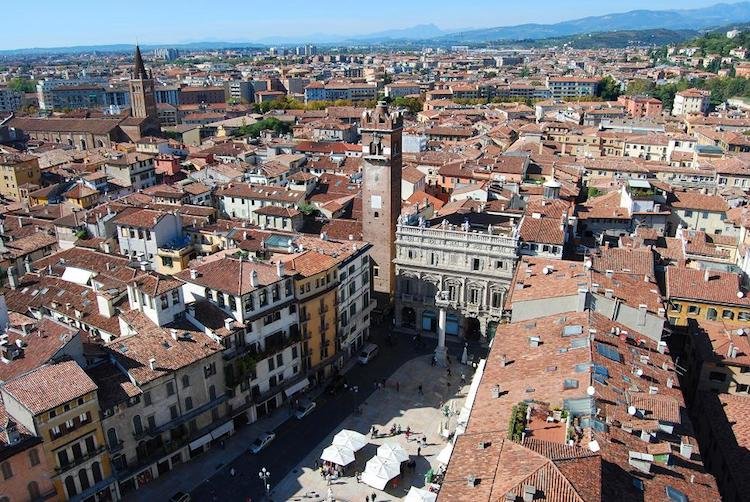 Perhaps all you know of Verona is from reading Romeo & Juliet in English class; no worries if this is the case! Verona is a nice blend of traditional study abroad allure (Italy is still one of the most popular places to study abroad in the world) but also offers you less-trodden paths through culture and history that you may not find when swimming in seas of tourists in cities like Florence or Rome.
Verona draws visitors from around the world who leave 'Letters to Juliet' in the wall outside a balcony that looks familiar to those who know Romeo & Juliet well; you can even volunteer to help answer these letters during your time studying abroad there! This also signals plenty of strong Italian heritage and culture that you can experience outside the classroom, from delicious northern Italian dishes to day trips to both Milan and Venice (each within two-hour train ride).
Haifa, Israel
Common Misconceptions: Israel is only interesting to students with heritage in the region.
Reality: Israel is a great study abroad destination with more to offer than just history and religion, and is experiencing a tech boom.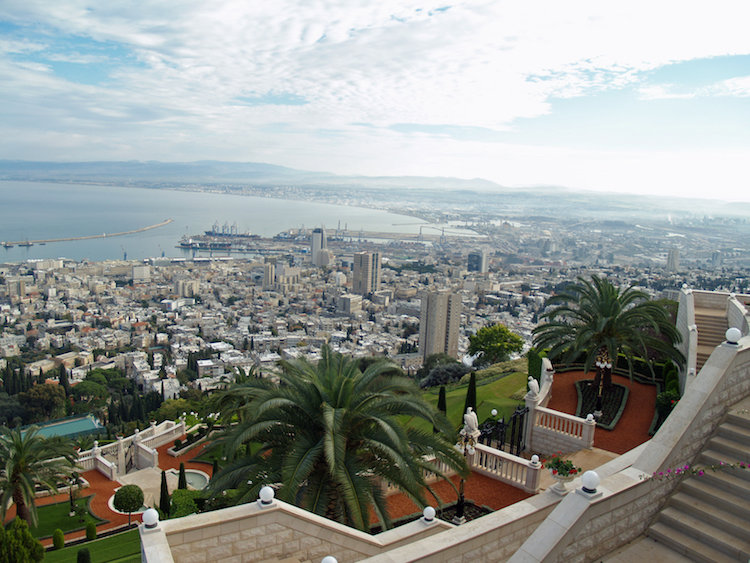 In case there's any doubt in your mind about Israel as a fascinating study abroad destination, consider this: most people you encounter will speak English, you can study almost any subject you can imagine, the country is quite safe as long as you observe recommendations and rules, and Haifa is one of many fast-growing cities in the region. In short, it's got huge appeal if you want to experience the culture and heritage of the Middle East.
Haifa has been making headlines as one of Israel's tech cities, which means you may also have the chance to network for your career... in between sessions at the beach. Yep, Haifa is also on the Mediterranean coast, giving it a cozy, beach vibe you can share with its 270,000 residents while you study there for a semester.
Stellenbosch, South Africa
Common Misconceptions: You'll be living 'in the bush' of South Africa; there's nothing to do other than classes.
Reality: While Stellenbosch is a university town, that comes with all the perks and culture of university towns too. It's also not far from Cape Town if you need a weekend trip.

Stellenbosch is one of the smallest destinations on this list, with only 150,000 residents. This doesn't detract from your experience as a student there, as it may feel quite similar to university towns in your home country. Simultaneously, you'll have the chance to immerse yourself in South African culture, since locals may only speak Afrikaans.
In addition to cultural events that you can enjoy as a student, Stellenbosch is located in the heart of South African wine country. You could pick up a hobby of learning about wine or volunteer at a vineyard if that's where your interest lies.
Maastricht, The Netherlands
Common Misconceptions: You'll be cut off by being in a small city; it's harder to take advantage of European travel opportunities compared with a big city.
Reality: Maastricht has great travel opportunities, including super close access to both Germany and Belgium. Don't worry: you can travel plenty!

If you want to study abroad in Europe, but aren't drawn to the capitals like Paris, Madrid, and London, Maastricht may be just the ticket. Nestled down in the small part of the Netherlands between Germany and Belgium, you're perfectly poised to explore the heart of Europe from Maastricht -- it wouldn't be hard to take a weekend trip to Paris or Luxembourg!
Maastricht is another university town, meaning you'll have plenty of academic choices and support if you study abroad here. Smaller towns can also mean a lower cost of living, helping you save up to savor more of Dutch culture along with the surrounding countryside.
No matter which city you choose from this list, it's hard to go wrong if you're looking for an unconventional but life altering study abroad experience. If none of these are quite right for you, USAC offers study abroad experiences in 50 cities around the globe
-- some are in popular destinations; others less well-known.