CAPA Buenos Aires: Study & Intern Abroad
View Other Details

Pricing

Price Details

The program fee includes tuition, housing with daily breakfast and dinner, optional internship*, a full day excursion to estancia (Argentine cattle ranch), a tango show and lesson (semesters only), and a hop-on hop-off bus tour of Buenos Aires, My Global City events, insurance, and CAPA services and support including a 24-hour emergency phone line.

*Students must have at least 4 semesters of Spanish to qualify for an internship.
6 travelers are looking at this program
Buenos Aires, with its fiery culinary scene, mellow art galleries, and passionate soccer fans is an electrifying global city. Study abroad here and you'll never forget the distinctive taste of an asado or sharing your first mate with a local friend. You'll stroll the cobblestone streets admiring the grand European-style architecture, learn about traditional gaucho culture and explore this global city's rich and passionate political history.
CAPA students will mingle with other international students where classes are held at Austral University. Take classes taught in English or, if you have a high level of Spanish, you can also take classes taught in Spanish at the Pilar campus.
Our distinctive blend of academic and experiential education takes your learning style, interests, preferences and independence into consideration. You'll learn both inside the classroom and beyond, with field studies, excursions, My Global City events, and an (optional) internship placement.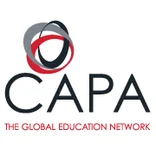 CAPA Scholarships and Financial Aid
Each year, CAPA awards $1.5 million in study abroad scholarships, grants, and affiliate benefits! With CAPA you can participate in a study abroad and/or global internship program in Barcelona, Dublin, Florence, London, Paris, Prague, and Sydney.