View Other Details

Program Details

Compensation

Non-Monetary Benefits

Qualifications

Minimum 3.0 GPA
Open to freshmen, sophomores, juniors and seniors
Must be 18 years or older to apply

Pricing

Price Details

See website for pricing inquiries.

What's Included

Accommodation

Some Activities

Some Meals

Transportation

Travel Insurance

Wifi

What's Included (Extra)

Round trip flights, airport transfers and 2-night London stopover included for students on the optional AIFS Flight Package.
17 travelers are looking at this program
Spend the summer in the modern yet historic city of Berlin with AIFS! Earn 6 credits on the International Internship Program supported by weekly seminars at Freie Universität Berlin.
This 8-week, full-time internship combines weekly classroom seminars with global work experience in Berlin. You'll gain global workplace experience while developing your professional and personal skills. Past internships have been in business, event management, health care, international education, marketing, policy consulting, and social work.
Live in a double or single room in a shared apartment with laundry facilities on site and a fully-equipped kitchen. You will receive a Mensa card with a meal allowance that can be used at university cafeterias across Berlin.
You'll enjoy cultural and social activities including:
• Visit to Museum Island
• A boat trip
• Evening at an open-air theater
• Museum visits
• Day trips to the Baltic Sea and Potsdam.
Program Highlights
Earn up to 6 credits and transcript issued by Freie Universität Berlin
Day trip to the Baltic Sea and Potsdam
No previous German language study required
Transportation pass, museum pass and Mensa meal card included
Full-time internship placement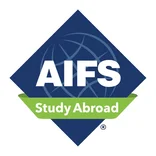 AIFS Study Abroad Scholarships, Grants & Financial Support
We believe a study abroad experience is an essential component of well-rounded university education and we are committed to providing financial assistance to as many students as possible in support of their goal to study abroad. AIFS also offers internship and study abroad + internship blended programs to support the development of personal and professional skills.