IFSA: University of Canterbury Partnership
Term
Academic Year, Fall, Spring
View Other Details

Program Details

Program Type

Direct Enrollment

Pricing

What's Included

Accommodation

Some Activities

Airport Transfers

Classes

Travel Insurance

What's Not Included

Airfare

Meals
0 travelers are looking at this program
Established in 1873 by scholars of Oxford and Cambridge, the University of Canterbury is ranked amongst the top 3% of universities in the world. If you are interested in hiking, snow sports, or outdoor adventure, prepare for Canterbury to steal your heart and fill up your Instagram feed.
IFSA students have access to the full course catalog, but there are special opportunities to participate in community based learning, an internship, or project-based learning opportunity. The Strengthening Communities through Social Innovation course integrates up to 30 hours of community service and builds on the community spirit of Canterbury's Student Volunteer Army. Interns work with a local New Zealand organization or business on a special project, completing approximately 75 hours of work and earning credit. In BSNS290 Enterprise in Practice, you have the option to work with a local business or start-up venture, applying your skills to a practical project and earning credit.
Program Highlights
Business students study at an AACSB accredited School of Business and Economics  
Rated in the top 1 percent of universities worldwide for engineering and technology
University of Canterbury has a 3-week mid-semester break, enabling IFSA students to undertake fieldwork, explore New Zealand or travel further afield to Australia or the Pacific Islands.
Gain real-world experience through the internship program, where you will work with community/government/non-profit organizations in Christchurch and gain academic credit
Participate in the community-based learning opportunity related to the post-earthquake context of Christchurch. Includes up to 20 hours of hands-on community engagement projects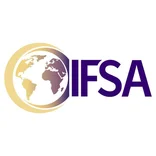 IFSA Scholarships and Financial Aid
We believe that study abroad should be within reach of every student, so we offer a wide range of scholarships and funding opportunities for all our participants.