Megan Pitcher is from Morton, Illinois and is currently studying Speech Communication and Spanish at Southern Illinois University Edwardsville. She enjoys traveling to new and exciting places, speaking Spanish, and meeting new people.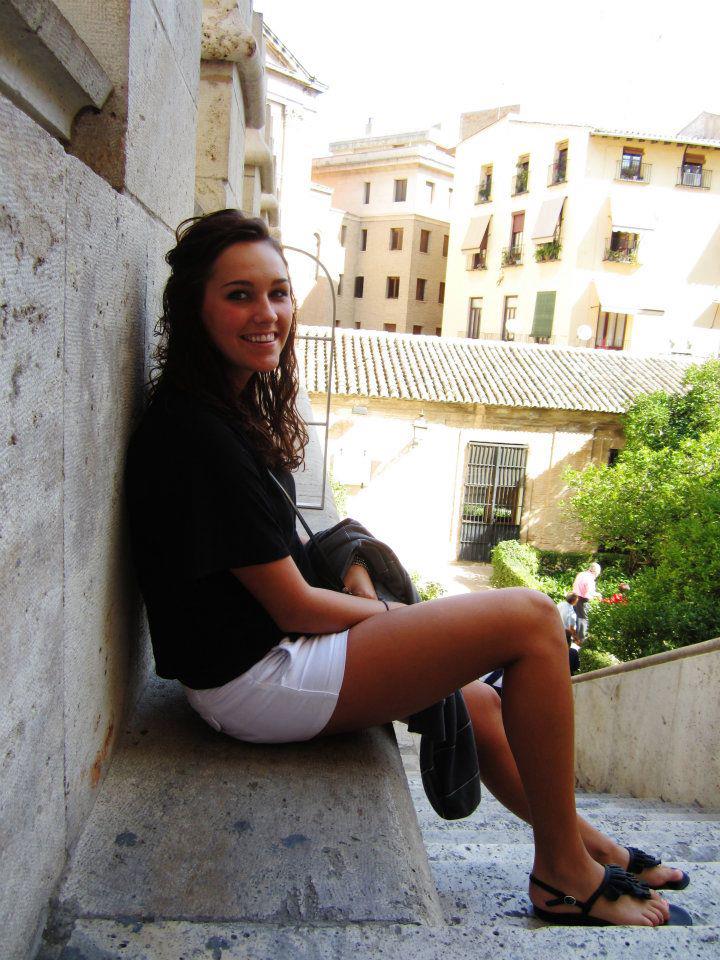 Why did you choose CEA for your study abroad trip to Spain?
Megan: I decided to study abroad with CEA for several reasons. The first thing that stood out about CEA was that their program included more than just tuition. The fees that I paid included excursions to two different places, housing, tuition, and several other things that money couldn't buy. CEA was helpful from start to finish. I had never been abroad before, so it was nice to have someone to call whenever I had a question about anything.
Whether it was information about how to get my passport, or calling my site director while I was in Spain for advice about a weekend trip, someone was there to help me. My CEA site director, Alvaro, became our second dad, and was available 24/7. He welcomed us into the country with a nice meal together, a tour of the city, and settling us into our new home away from home. During my trip, I met several people that didn't choose to go with a program like CEA, and they were faced with the obstacles of not getting into classes and having to find a place on their own. I think that would have really detracted from my experience.
What did CEA do to make this study abroad experience unique and special?
Megan:This study abroad experience is so special to me because, in just a few short months, Alicante became my second home. The people in my program, including my site director Alvaro, were like family to me. This experience was more than just an opportunity to immerse myself in Spanish culture and improve my language skills. Study abroad truly changed the course of my life and who I am today. When I was abroad I gained a sense of independence and need for adventure.
I gained a better understanding of myself and a better appreciation of other cultures. Alicante is unique in itself because it is a smaller, beach town where I didn't get lost in the crowd. With the help of my site director, I was able to make friends with locals and explore the smaller, historical parts of Spain, yet still have the opportunity for cheap, accessible travel.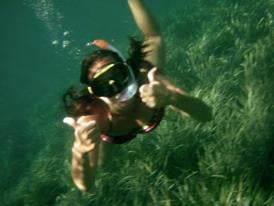 If you could go abroad again, what would you do differently?
If I could go abroad again I would definitely stay longer. I thought that a semester away from my family and friends would prove to be difficult, but I still found myself wanting more time there when everything was said and done. I was blessed with the opportunities to travel to several different countries throughout the semester, but I left feeling like there was so much more to discover about Spain and Europe in general.
Describe ways you are connecting your experiences abroad with CEA to your campus lifestyle.
After studying abroad, I came back with this tremendous need to get others to go. So, that is exactly what I did! I couldn't stop talking about it to friends and family, and eventually landed a job in our International Programs Office on campus. Now, I am able to share my experience, advice, and knowledge with others who are interested in going abroad.
Also, this semester I became an alumni ambassador for CEA. Through this program, I have had the freedom to help build this new program, generate new and unique ideas to promote CEA on my campus, and network with knowledgeable people in the field. I double majoring in Spanish and speech communications with a public relations track, and studying abroad confirmed my desire to go into international relations. I truly enjoy telling others about my experience, and hope to make it back to Europe this summer!