Academic Programs International (API) invites you to come study abroad in Spain at the Universidad de Sevilla! Founded in 1502, the University of Seville has a great wealth of history in itself, but placed in a beautiful city filled with Moorish architecture and friendly local Spaniards, you can't go wrong!
API offers many programs through the university, including these semester long programs: Contemporary Hispanic Studies, Integrated Studies with Spaniards, Spanish Communications, and Spanish Language and Humanities. Summer programs are also offered, focusing on Spanish or Arabic language and culture. Don't hesitate! Take advantage of these great programs with this great provider.
Check out the program's alumni interviews and reviews. Click on the "Visit Our Website" link above for more information today!
Reviews
Alumni Interviews
Meet Alyssa Baumgarten - API, Spain alum
Alyssa Baumgarten is from Massachusetts and is currently studying education and sociology at Stonehill College. She enjoys music and dance, playing volleyball, and working with kids. She spent the fall of 2011 in Sevilla.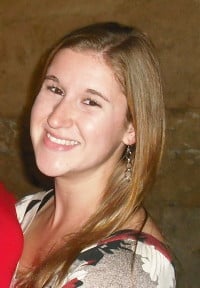 GO: Which city did you study abroad in and for how long?
Alyssa: I studied abroad in Sevilla, Spain for one semester. At first, it was a little challenging to be away from home, but once I got comfortable, I felt like I would not have enough time to do all of the things I wanted and just get to live in such a beautiful city. I did not want to leave when the semester ended and have been dying to go back ever since. While I was studying in Sevilla, I also had the opportunity to travel to other Spanish cities as well as France, Italy, Portugal, and Morocco. I studied at Universidad Pablo de Olavide (UPO), which is located a little outside the city. You have to take the Metro to get there, but I did not mind the commute at all. I really liked UPO because you can choose to take classes in Spanish or English, participate in activities with Spanish students, and the class sizes are small with friendly professors.
GO: Why did you decide to study with API?
Alyssa: I decided to study with API for a number of reasons. One of the main things that drew me to API was that they plan fun travel excursions and outings for the whole group both in and out of country. I was really interested in seeing as many places as possible and also spending time getting to know the other students in my program, which these excursions were perfect for!
I also really liked the selection of classes and the option of living with a host family. I had spoken with an API alum while I was applying and heard how supportive the API staff are. They can help with any concerns you have, whether it be classes, your living situation, or the language. API just gave off a welcoming feeling that made me feel very comfortable and prepared to move to a foreign country for three months.
GO: What made this experience unique and special?
Alyssa: One thing that made my experience so special was the host family I was lucky enough to live with. I lived with a young couple who I thorougly enjoyed talking with at all my meals (which were delicious!) and who were always caring and supportive. Another aspect of my study abroad experience that I absolutely loved was the city of Sevilla itself. The city was small enough to be able to walk or bike to most places but big enough where I never felt bored and there were always new things to see. The old architecture, the river, and the parks are beautiful and there are so many great places to eat and go out to experience the culture. The bike share system is great for getting almost anywhere you want to go. Finally, the close friendships I made with the other students in the API program really made my experience special. Traveling and having classes with a relatively small group of people allowed me to get to know them well and always have someone to explore with.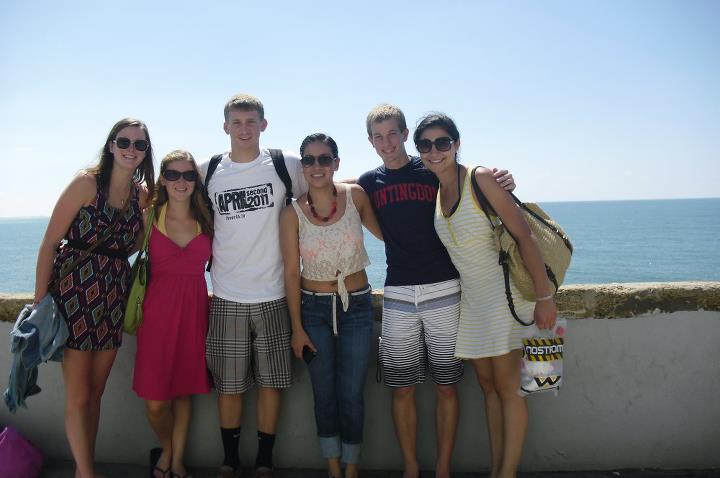 GO: How has this experience impacted your future?
Alyssa: This experience has been very influential for my future plans. It deepened my love for the Spanish language and confirmed my decision to pursue a career in which I can use those skills. Studying abroad also made me much more independent, confident, and flexible, which has made me more willing to take advantage of opportunities outside of my comfort zone. For example, I have applied to spend a year volunteering in Latin America after graduating from college. The experience also increased my already strong passion for travel and made me more curious to see the world as a I get older.
Interview with Mary Treuer, API student in Seville
GO: Why did you decide to study abroad with API in Seville, Spain?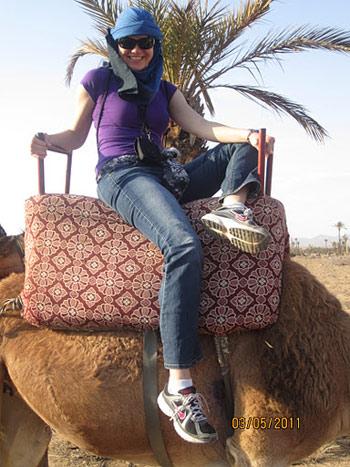 Mary: I have wanted to go to Spain to study since I was fifteen years old. I have taken Spanish classes since kindergarten, and while in high school my desire to experience the Spanish culture grew even more. I knew I had to take advantage of the opportunity to study abroad there.
My university, Marist College offers a very popular program for Spanish majors like myself in Madrid, but I wanted to be in a smaller city and study abroad without anyone else who attended my home university. I chose Sevilla for several reasons, firstly because it is a fairly large city but much smaller than Madrid and Barcelona, the climate is always mild or warm, and the south of Spain is known for its gorgeous Moorish architecture.
The fusion of the Spanish culture with the old Moorish world is something that stood out to me when I studied Spanish history. I studied at Universidad de Sevilla, which in itself is a historical place. The university, an old Tobacco factory where the famous opera Carmen took place is filled with open ceiling, fountains, and grand staircases. It was certainly an interesting way to go to class everyday.
I chose A.P.I. because they had a strong relationship with my school and I had heard great things. When I talked to representatives at my on campus abroad fair, they were so friendly and resourceful. A.P.I. gave me a peer mentor, who made all the difference. Planning to study abroad without knowing anyone had made me a little bit nervous, so I had many questions to ask my mentor. She took the time to answer my questions in a two page long email and kept in touch with me from there on out.
When I arrived in Spain, my program director was at the airport right on time and I became acquainted with the other students in the group very quickly. I'm glad I picked A.P.I. because they made me feel comfortable, not to mention their excursions around Spain and to Morocco were amazing!
GO: What made your study abroad experience unique and special?
Mary: Every student who gets the opportunity to study abroad has a unique experience and mine was certainly very special to me. I had the opportunity to travel throughout Spain and to Portugal, Morocco, Ireland, England, and Italy. I went to some of these places with my entire A.P.I. group and others with just one or two individuals.
Traveling with different people always made each experience unique. The other American students I met through A.P.I. had mostly come on their own as well, which I think made them more open to adventures and also encouraged me to do the same. I still talk to some of the friends I have met abroad, especially my friend Alex who I am fortunate enough to have living in the next state, so we have been able to visit one another several times. The friendships students make abroad are truly unforgettable!
The most unique part about my experience in Sevilla was very unexpected. I went to Spain knowing I would love it, but it went far beyond my expectations. My friend Marielle, convinced me to go to out to a place I had never been and introduced me to several of her Spanish friends, all whom I became close with, and one who I have been dating for about a year now.
An international love story was not a chapter of my abroad experience I would have outlined before, but I do not regret a single moment! I owe my boyfriend Juan for many of the happy moments I experienced while in Spain, and for other great joys we have experienced as he has visited the U.S.
I owe the other friends I have made in Sevilla for many laughs and smiles, some of the greatest which I recall during the Feria, Sevilla's week long festival. The week of Feria, I wore a traditional flamenco dress, learned how to dance "sevillanas," ate tapas and drank Spanish mazanilla, and stayed out until seven in the morning with my friends. This is something I will never, ever forget. I truly know Sevilla is not only a place I lived in for a while, but a real home, and I owe that to the friends I made there. I will be back there this summer to visit, and just thinking about it puts a smile on my face.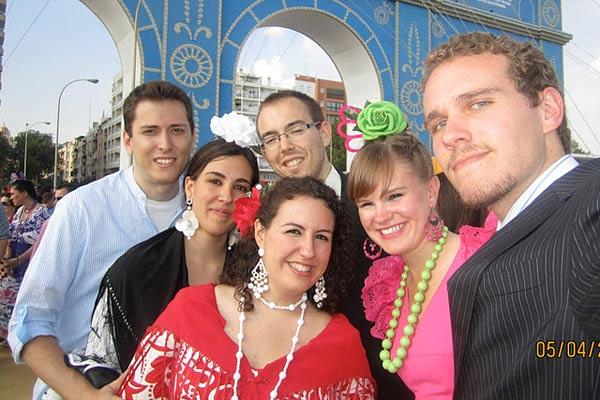 GO: How has this experience impacted your future?
Mary: My abroad experience has changed me in more ways that I have ever imagined, all ways that I see as positive. I see things now from a global perspective and always wonder how current events affect the world, and not just the United States. Having friends in other places makes these places seem much more real and alive in my mind. Also, being in a long distance relationship with someone from Spain has helped me learn about myself and made me into a more understanding person and a better communicator. I see this as a vital skill in life.
My abroad experience also helped me from a professional perspective. I achieved my goal of improving my Spanish and I would like to improve even more. I also volunteered at a nursing home while in Sevilla on several occasions, which further assured me that I would love to work with the elderly.
Ideally, I would like to combine my passion of speaking Spanish with my passion for working with older people. My goal is to pursue a Master's degree in the Geriatric field and eventually become an administrator of an elderly facility, homecare agency, or nonprofit organization in an area where there are a high concentration of Spanish speakers.
Wherever my career takes me, I think knowing Spanish is an essential skill for any American today, as the Spanish speaking population increases. Wherever my career path takes me, my experience in Spain was just the beginning of a relationship, with an amazing place, people I really care about, and a language I have always loved.
Interview with Eileen Giudice, API student in Seville, Spain
GO: Why did you decide to study abroad with API in Seville?
Eileen: When I was 15 years old, I fell in love with the Spanish language. Ever since then I have wanted to become fluent in Spanish and while my classes as a Spanish major at the University of Michigan help me improve my language skills, I knew the only way to become fluent was to be immersed in the language.
I chose Spain because I wanted to be able to travel throughout Europe while I was studying abroad and Seville in particular because I had heard from people that not too many people know English, which would force me to speak Spanish as much as possible and not fall back on English. In addition, I knew the city of Seville is not too large but definitely not too small either, which would allow me to really get to know the city and feel like it was my home.
I chose to study through API primarily because I would be able to take Communications classes in Spanish with Spanish students, which would fulfill credit for both my Communications major and Spanish major. Beyond that, I was particularly impressed by the number of excursions API would take us on, both trips throughout Spain and even international ones like Morocco--and it was cheaper than most other programs I had seen!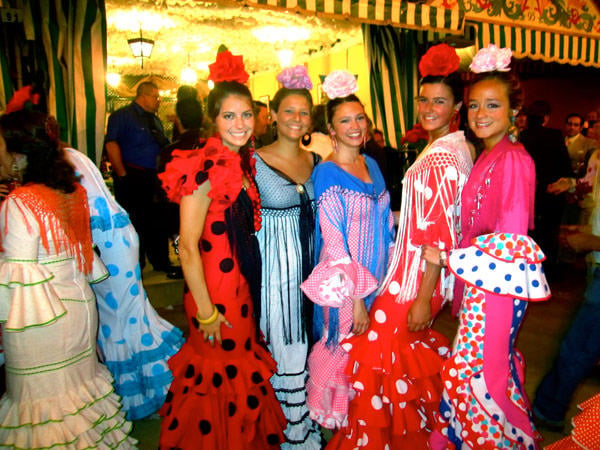 GO: What do you think made this experience unique and special?
Eileen: The number one thing that made me have such an amazing study abroad experience was the people I met, specifically the Spanish friends I made. Through the compassion they showed in taking me out and bringing me into their friend group, I learned so much about the Spanish culture, life in general, and even helped me learn a lot about myself.
I learned similar lessons from the American friends I made, people who were from all over the country who had such unique experiences from my own. And with the cultural activities and numerous excursions API took us on, I learned even more about Spain and was able to experience things I could not have without API. But even beyond what my friends and API taught me, without my effort to keep an open mind, remain positive, and push myself to experience new things, I would not have had the amazing time abroad that I did.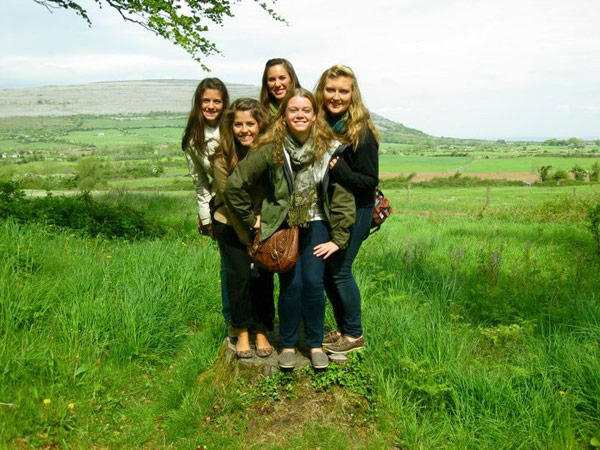 GO: How did this experience impact your academic development?
Eileen: Being abroad and speaking Spanish everyday confirmed my love for Spanish and helped me see that I want to incorporate Spanish into my career in the future. It also has influenced my desire to go abroad again and possibly live abroad, possibly in a different region of the world like Latin America, so I can continue to improve my Spanish as well as learn about more cultures and explore our world. Overall, being abroad helped me grow to be more independent, more confident in myself, and more open about the world, all traits that have carried over into my life today and will remain in me forever.
Further Info
About API
Academic Programs International, API, is an educational organization dedicated to providing challenging and enriching study abroad programs for our students. The experience of living, interacting and learning in an international environment presents invaluable opportunities for each student's academic and personal development.
All of their academic and extracurricular offerings are selected with the goal of helping students to become more self-aware and culturally sensitive. API envisions each student evolving from a tourist, to a resident, to a global citizen; API is dedicated to supporting this lifelong process.
API strives to provide the best comprehensive study abroad experience possible with personal attention available to all students throughout his or her program. API works closely with home universities to offer support before, during and after students' education abroad experience.
All of Their Programs