API: Experience Florence, Italy (Scholarships Available)
Term
Academic Year, Fall, Spring, Summer, Winter
View Other Details

Pricing

Price Details

Pre-Departure Services:

- Advising, @api Online Resources, Orientation Materials and Support, Peer Mentors, Social Networking, and Scholarships.

On-site Services:

- Airport Reception, Resident Director, API Center, On-Site Orientation, Housing (Including Meals and Laundry with Some Options), Tuition, Tutoring, Language and Culture Tools, Medical and Life Insurance, Excursions (Overnight, Day and International in some locations), Social and Cultural Activities, API Learning and Engagement Badge Program, Welcome and Farewell Group Meals, and Volunteer Opportunities.

Re-entry Services:

- Re-Entry Materials and Support, Post-Program Evaluation, Transcript, Alumni-Network, and Development Opportunities.

What's Included

Accommodation

Activities

Some Activities

Airport Transfers

Classes

Some Meals

Travel Insurance

Wifi

What's Not Included

Some Activities

Airfare

Some Meals
70 travelers are looking at this program
API students in Florence study at Lorenzo de' Medici - The Italian International Institute (LdM). Come see this rich Italian culture first-hand on one of API's most popular programs! The campus is primarily located in a 13th century AD convent in the heart of Florence. LdM offers students a wide selection of courses from The School of Arts and Sciences, The School of Creative Arts, The School of Design and The School of Italian Language and Culture.
Live and study in the heart of Florence alongside a thriving international student community. Explore the birthplace of the Renaissance, and so much more of Italy with API's included excursions to places such as famous Cinque Terre, Venice, Tuscany, Rome and more!
For students who want one of the most unique study abroad experiences in Italy, check out the Two Italies Program in Florence and Tuscania. You'll take classes in these two fascinating Italian cities – getting the best of both worlds!
Program Highlights
Walk the streets of Florence and relive the ancient history with the greats that have walked the same cobblestones
API Florence staff offer cultural activities within the city such as a glassblowing show, wine tastings (and pizza tastings!), soccer match, opera night, and more!
Excursions to nearby cities, cultural landmarks, historic sites, and more
Pre-departure, on-site, and re-entry services included
The birthplace of the Renaissance, Florence is still a haven for artists and art lovers from across the globe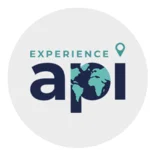 API Scholarships and Financial Aid Information
API awards approximately $500,000 in study abroad scholarships annually ranging from $250 -$1,000 per student.