The JET Programme, started in 1986, is the first and longest running government program which brings English teachers to Asia. Teachers who join the JET Program will enjoy teaching English in Japan through a stable program run by the Japanese government. As a reflection of the quality of the program, the majority of teachers stay well beyond their initial first year.
JET teachers can submit location preferences, but specific requests are not guaranteed. Most JET teachers are placed in a small or medium sized city. The goal of the program is cultural exchange. Placement in a smaller or mid-sized city will allow you the opportunity to learn more Japanese! Teachers will earn approximately 3.6 million Yen per year (approximately $45,000 USD, depending on the exchange rate). This is more than enough for teachers to live comfortably during their year (or more) teaching English in Japan. Apply to teach English in Japan through the JET Program today.
Reviews
Alumni Interviews
Meet Amy, JET Program alum
GO: Why did you decide to teach abroad with JET in Japan?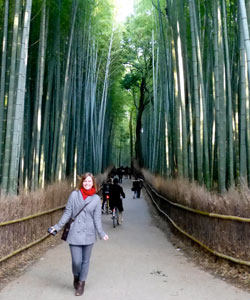 Amy: I have always been interested in living and working abroad, and Japan was a country that I knew I wanted to see and experience firsthand. However, Japan is a far way away from my American home, and Japanese was not my focus in university. However, I loved English. When I was a student, I volunteered to do some conversational English tutoring with exchange students and ended up being matched with some Japanese students. One of my students introduced me to this program. I liked the fact that it is a government-backed program with a long history of success. Most important to me, though, was the fact that the program has a built-in community and support system. Through the application process, I was able to be in contact with JET alumni, current JETs, and other aspiring applicants. Moving halfway around the world is much less intimidating when you know that there is a tight-knit community waiting for you.
On a more practical level, the pay is pretty generous and living situations are (often) subsidized. The position is unique, and the program's longevity has resulted in a nice set-up for newcomers - a contract that many schools and boards of education have used for multiple years, medical coverage, and a healthy amount of paid vacation days.
All in all, my personal interest made me choose Japan, and the JET Program's positive history made me confident I would be entering a job with a flexible contract and a built-in network of support.
GO: What made this teaching abroad experience so unique and special?
Amy: The most unique aspect of the JET Program is often based on where you are placed. The overwhelming majority of applicants will be placed in "rural" areas, and I was one of them. I had requested this on my application, and was placed in what I would consider a rural city. In my case, the most unique part of my situation is that I became a part of my workplace and community very quickly. JET is based on the idea of "grassroots international exchange," which means you are an international representative not only at school, but in the community as well. I found myself approached not only while in class at my two high schools, but in the staff room, while shopping, or even when traveling around. As the next closest JET is a 30-minute drive away, if anyone has a question about English or American culture in my immediate area, I'm pretty much the only option. This has led to some wonderful and surprising conversations, and makes every day interesting.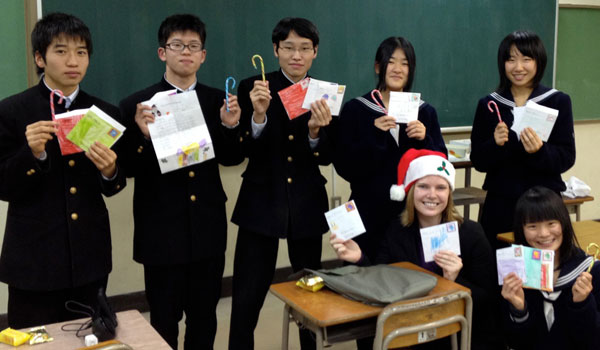 Also, as JETs, we are encouraged to interact with our students beyond the classroom. This means being able to join an art class, an after-school club, or even sit in or assist other English classes. Beyond my assigned schools, I'm also involved in an adult English class and take part in local activities. There's never a dull moment!
GO: How has this experience impacted your future?
Amy: Personally, this is my first time living on my own. Though I did study abroad as a university student, I never lived in a country where I had no firm grasp on the national language or cultural practices. Japan has given me a lot of firsts, and I feel I have grown very quickly as an independent person. Even though Japanese skill is still weak, I manage to do things on my own that I would not have been able to do before coming here. Not to mention, the hands-on experience of living in a different culture has made me more observant of new things - and more aware of my own culture, too.
Professionally, this is my first fully salaried job. I graduated university and did some temporary work before coming to Japan, but I would consider this my first professional position. I'm not a teacher by trade, but being placed at senior high school in Japan has prepared me for any professional position I may find back home - not to mention time management, communication, and flexibility in the workplace. Teaching in a foreign country has taught me much more than I expected. I'm sure having this on my resume will be beneficial, and a great experience to talk about in interviews.
Academically, I'm immersed in a foreign language every day and have started to study on my own. I've also tried a few new hobbies in my time here that I hope to continue even after leaving Japan.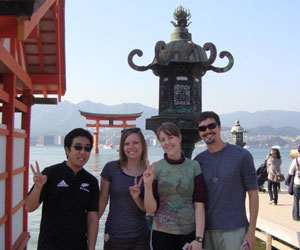 GO: What is one piece of advice you would give someone considering this program?
Amy: Above all, the most important thing you can bring to this program is flexibility and adaptability. No matter what you hear about the general experience of a JET, or even from anyone's personal experiences, every situation is different. That's one of the best parts - your experience will be unique, and you can make almost anything of it! Be excited! But also try to be realistic. The key word in the ALT position is in the first letter - Assistant. A lot of people that come over here with JET expect to be a full-fledged teacher, but that's not the job. You are an assistant to a Japanese teacher. This can mean anything from standing in a corner and saying a word when a teacher asks for it, or completely planning and running a full 50-minute class. I was lucky enough to be placed with the latter option. Many people I know were not. If you come with an open mind and a willingness to contribute in whatever way you can, however, I believe you will enjoy the work you are given.
Meet Sue, JET Programme-Japan alum
GO: Why did you decide to teach abroad with JET Programme in Japan?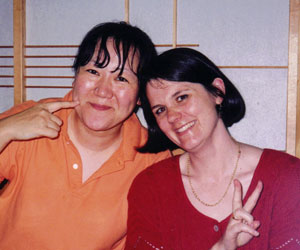 Sue: I would love to say that I'd always had a passion for Japanese culture or a strong desire to travel, but I can't claim any such noble motivation. We decided to teach overseas because of circumstances in our home country. I had completed three university degrees, including my Bachelor of Education and my Masters in English literature, but there were no jobs in Ontario, Canada where I live. My husband was hating his job and up for some adventure, so he suggested we teach overseas. He did some research and gathered the information about the JET Programme. We knew that this was our best time to travel and experience another culture - before we had permanent jobs in Canada and before we had kids. We both applied to the JET Programme, but we knew I would have a better chance at being accepted because of my ESL teaching background and my Bachelor of Education degree. I was accepted and my husband came along for the ride. And what an exciting and amazing ride it was!
GO: What made this teaching experience so unique and special?
Sue: I very much appreciated the structured process of the JET Programme. I appreciated the sessions available in Toronto ahead of time to help prepare us for the experience, as well as the training we received once we were in Japan. I requested a small city away from the metropolitan areas of Tokyo etc. I LOVED the small city where we ended up living. Mitsuke is in a rural area of Niigata-ken which gave us the amazing experience of living near mountains, rice fields, and small villages, but because the Japan Rail system is so good, we were still close to lots of ammenities.
We made many close friends while we lived in Mitsuke. In fact, a neighbour ended up coming to live in Canada for a year with her sons, living near my parents and teaching in an elementary school there! We also brought 3 female students over one summer for an unforgettable 3 week visit! These bonds are remembered so fondly by both my husband and myself. We still miss Mitsuke almost 15 years later!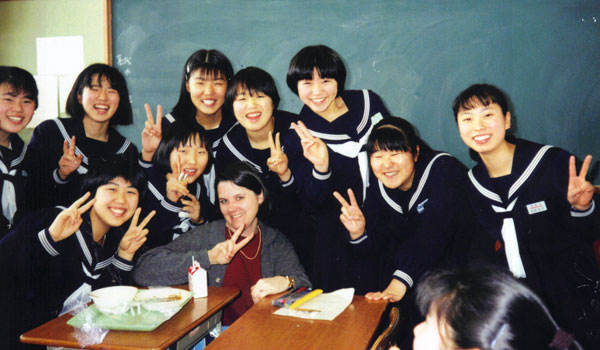 We tried cultural experiences, attended every festival, got involved in our community, and made Mitsuke our home while we lived there. We loved it so much that we stayed for 3 years. I grew to love chigire (torn paper art) and my husband joined a local basketball league. It was very hard to leave Japan when our time was done!
GO: How has this experience impacted your future?
Sue: I was already on the path to becoming a teacher in Canada and have taught since returning home from Japan in 1998. Probably one of the most lasting effects has been my involvement with Japanese exchange groups in my school. We have a group of Junior High School students who come over at least once a year to stay with host families and buddy up with our students and experience Canadian school culture. I really enjoy working with these groups and even get to impress them with my (now very rusty) Japanese! They still laugh at my lame jokes!
GO: What is one piece of advice you would give someone considering teaching abroad in Japan?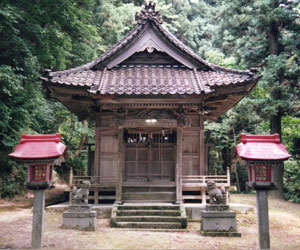 Sue: My best piece of advice would be to open your mind and your heart to Japan. Don't just hang out with other JET participants (although that is fun too!)-- make friends with people in your town/city. Try cultural acitivities. Get involved in your community.
Don't be afraid to choose a rural area. I personally feel that Japan is way more interesting if you get out of the big cities. My husband explored the countryside by bicycle and misses those long rides.
Also, expect culture shock! Be prepared and work through it! The end result is a year (or more) of awesome experiences and a lifetime of amazing memories!
Meet Jennifer Murawski, Japan - JET alum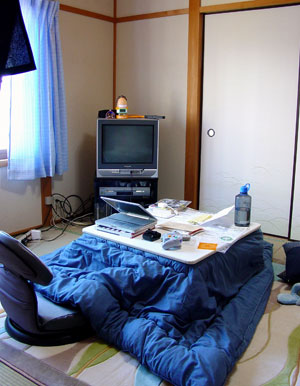 GO: Why did you decide to teach abroad with the JET Program in Japan?
Jennifer: I had studied Japanese language as an undergraduate in college, and I was very interested in getting some real-world experience in Japan before deciding on a career direction, and I really enjoy working with kids and community organizations so I thought this seemed like a great possibility. I tried to get in as a Coordinator for International Relations (CIR) working in a municipal government office, but during the interview it became clear that my Japanese wasn't good enough for doing work involving a lot of translation, and so I was offered a position as an Assistant Language Teacher (ALT) instead. I was incredibly happy with this change - it turned out that the CIRs I worked with had what I thought was a pretty boring job, but being an ALT gave me a lot of freedom to be creative, interact with kids inside and outside the classroom, and there was a lot of downtime to pursue my own interests and hobbies.
GO: What made this teach abroad experience unique and special?
Jennifer: I ended up with a fantastic placement location in Wakayama prefecture (near Osaka), right on the beach and near the gorgeous Kumano Kodo ancient pilgrimage trail system that goes through the mountains in this region, so not only did I have a lot of fun teaching and biking all over my city (10 schools with over 3,500 students), I was able to hike in some beautiful areas with a group of locals and foreign residents, enjoy living by the ocean for the first time in my life, and travel throughout the Kansai region of Japan. My husband, who came with me, was also able to find a job through a local private school and so we traveled together with a lot of friends working in the region. The students were so enthusiastic, especially at the elementary school level, and my Japanese ability skyrocketed since I was able to use the language so much at work and at home.
GO: How has this experience impacted your future?
Jennifer: I learned on the JET Program, as a new college graduate, that I was drawn to work with students and to help others learn about other cultures and languages. When I returned to the U.S., I used my JET background to find a job at a university working as a community outreach and student activity coordinator for Asia-related programs, and now I spend my days helping undergraduates who want to work and travel in Asia to develop language and career skills and work with international students in the U.S. who want to learn more about our local communities. Academically, I have continued with coursework about Asian languages and politics, and it's been so much fun to use my on-the-ground experience from JET to connect with people at my university and everywhere I go.
Personally, I've found that JET alumni are often incredibly active in their home communities and love to continue to promote Japan in a variety of ways, and our local JET Alumni Association hosts a lot of parties and events, and our members run community language classes and cultural programs about Japan and Asia, and many work in the non-profit world which makes a great network to tap into when you're new to a city after coming back from Japan. Also, the mix of nationalities that work on JET means you can make friends from all over the U.S. and the world, and many of my friends who are JET alumni still travel and vacation with friends even after we've left Japan.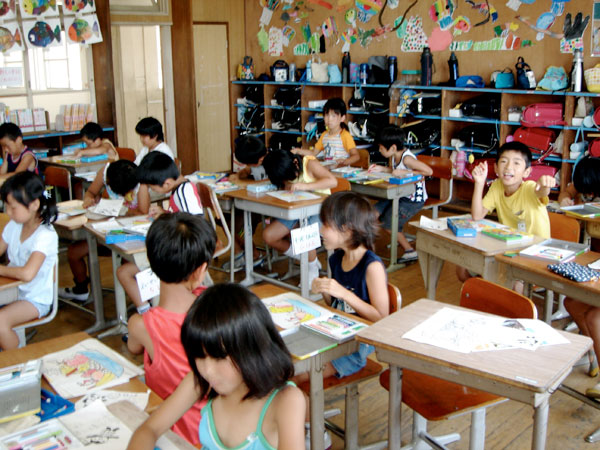 GO: What is one piece of advice you would give someone considering teaching with the JET Program?
Jennifer: The most important qualities for a good JET (and to enjoy the experience) are FLEXIBILITY and ENTHUSIASM. Don't worry so much about your teaching ability (although any background can certainly help), but being willing to accept change and not feel bitter if others have a completely different JET situation will make you much happier with the program, and being enthusiastic even if the professional teachers you're working with aren't so great or if you don't feel your talents are being used well makes a huge difference. You're working for a local government most of the time, which is exactly as exciting as it sounds, but Japan is a great country to travel in and meet people, so make a lot of memories and new friends!
Meet Raygan Solotki, Japan - JET Alum
GO: Why did you decide to teach abroad in Japan with the JET Program?
Raygan: I first came to Japan when I was in high school, and at that time only spoke a little Japanese. I had a terrible time trying to communicate with my host family, but still felt it was a rewarding experience. I promised myself then, that post university, I would spend some time living in Japan, learning the language and trying to better understand the culture. In my final year of university, I started researching numerous programs and job opportunities. I only applied for JET, as it was the program with the best endorsement from both the Canadian and Japanese governments; had the highest levels of support available for participants; and paid a decent salary. JET was the only program that assisted in housing, offered training, and supplied plane tickets with group departure. I also knew JET alumni, who spoke highly of the experience. JET isn't just a job, it is an exchange program. The reason I chose to come back on JET (I am currently in my second term) is the same - this was a well supported opportunity to experience "real" Japan.
GO: What made this teaching experience unique and special?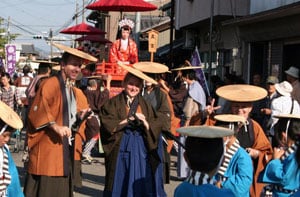 Raygan: It is difficult to give an answer that would encompass anyone's experience on JET, as you don't actually work for the JET Programme. Instead, JET is the support that assists you by finding you a job placement in Japan. You actually work for the contracting organization that hires you in Japan. I am not only a JET Programme participant; I am an employee of my town's board of education. This gives participants a real immersion experience. However, unlike other private assistant language teacher's (ALTs) in Japan, I always have someone to call if I am having trouble in my workplace, or need personal assistance. In Japan, we have CLAIR (the Council of Local Authorities for International Relations), Prefectural Advisors and AJET (the Association for JETs) all available to help out. So, although you are placed on your own in your contracting organization, you are never truly by yourself.
GO: How has this experience impacted your future?
Raygan: Personally, this experience has helped me to become a lot more flexible, culturally aware and patient. Japan is an amazing country with a lot of quirks. I live in the country - REALLY in the country, and it can be a difficult experience sometimes. There are only 1300 people in my village, and the closest store of any kind is a 40 minute drive away. I am the only foreigner (obviously), and although I have been here 2.5 years, people still question my ability to use chopsticks and speak Japanese. This used to drive me crazy - now I see it as people with no idea of what to say trying to come up with a reason to talk to me. Professionally, well, that is where some people complain. There aren't always a lot of opportunities for professional development here, and no method of advancement at your job. However, you can find the opportunities and motivate yourself to use your down time to work on projects. For example, I have been involved with National AJET for the last 2 years, and it has helped me to grow professionally, and develop new skills. I have also taken on a role as a translator for my village, something that has greatly improved my Japanese skills. My first term on JET, I became very active in my local AJET chapter, and was a Regional Advisor; which gave me the opportunity to assist in a lot of seminars and conferences.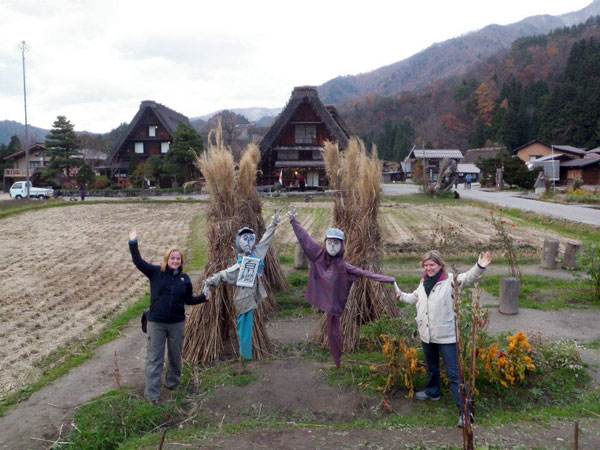 GO: What is one piece of advice you would offer someone considering teaching with the JET Program?
Raygan: Learn Japanese. The application for JET says you don't have to have Japanese skills to apply, but you need to have an interest in learning Japanese. Yes, many JETs return to their home country without having learned much more than simple greetings, but if you are serious about living here, it will greatly enhance your quality of life, especially if you are placed in the country. Even if you just learn numbers, and the hiragana and katakana alphabets before you arrive, you will be in a way better position than many who arrive with no knowledge at all. Also, JET stands for the Japan Exchange and Teaching Programme. If you are serious about applying, start looking at ways to get involved in your local Japanese community. Perhaps participate in a language exchange, or cultural events. This will show the interviewers that you are serious about creating cross cultural exchange.
Meet Chris Mack, JET Alum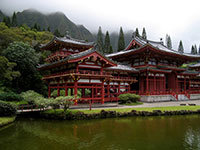 Chris Mack is an English teacher presently living in the Kansai Area. Raised as a city boy in New Jersey he loves art, graphic design, and writing.
GO: What inspired you to teach ESL?
Chris: I did some substitute teaching in the United States and enjoyed the experience. When I heard about a job in Japan (which I love) in education (which I enjoyed) I thought it was a good opportunity to be somewhere I love and do something I enjoyed. And several years later I am still teaching.
GO: Why did you choose JET?
Chris: I chose JET because it was one of the paths to Japan that I explored. And when I was picked for a position in the organization I immediately said yes. I had no idea what I was getting into, but I knew it was going to be an adventure I would never forget or regret.
GO: Describe your day to day activities as a teacher in Japan.
Chris: Overall, it is just like any ordinary job. I arrive at work or the school I was assigned to for that day. I talk with the teacher next to me and see what the general atmosphere of the school is. I then have a short meeting with the teacher about the days classes and lessons. I then set out gathering material, creating material, and preparing for class or in some events classes in the future or for later on in the week. After a period of planning or more I then go to the scheduled classes and teach English or attempt to educate the students in the world of English. Around lunch (depending on the school) I bring my lunch to the classroom and eat with the student or interact with the students while the other students prepare the school lunches. After lunch is play time, which means sports outside or clubs and games inside on rainy days. The afternoon, may have one or two classes and the remaining of the day is spend preparing for the next lessons. On the completion of the last class there is cleaning time with the students. Once this is finished and the last homework is concluded it is time for club activities or after school sports. This occurs until sunset. At this point I set out for home where I relax, decompress, and eat. And that is the normal-ish day-to-day schedule.
GO: How has this experience impacted your future?
Chris: Personally, without this experience I never would have met my wife and formed bonds that I am still building between friends, family, and students. Professionally, I never knew that having an impact on the upbringing of students could be a profession. Academically, I am constantly studying not only to improve my knowledge, but also to be prepared for students question and keep my lessons fresh and exciting.
GO: What is one piece of advice you would give to others thinking about teaching abroad?
Chris: First and foremost, it is a job. Regardless of what you hear. If you treat it as such then you will earn the respect of both students and teachers.
Photo Credit: Japanese Temple
Further Info
About JetProgramme
The JET Programme (Japan Exchange and Teaching) is aimed at promoting grass-roots international exchange between Japan and other nations. The JET program has been in existence for over 25 years and is one of the most respected programs of its kind in the world. Each year, both the number of participants and number of participating countries, have increased. In 2011, the JET Programme brought over 4,330 participants from 39 countries to teach English and work in Japan.