Study in the economic, cultural, and political capital of Costa Rica - San Jose. ISA offers the chance to study Spanish language at Veritas University or Universidad Latina: San Pedro among a variety of other courses. Study with Costa Rican students in areas including Health Care, Environmental Studies, Liberal Arts, Business and more.
ISA has a great history of students being very pleased with the support, excursions, housing, and every other aspect of the program. The excursions included with the ISA-San Jose program include trips to the Arenal Volcano, Playa Tamarindo, and Panama among others. Click the "Visit Our Website" link above to see all of the details!
Reviews
Alumni Interviews

Interview with Kalyn Olehausen, ISA San Jose alum
GO: Why did you decide to study abroad with ISA in San Jose, Costa Rica?
Kalyn: My motivation was mainly to gain practical experience with the Latin-American culture and Spanish language that I had been studying for 8 years. Originally, I had been looking into Spain programs (there was some kind of romantic appeal to Spain), but I wasn't able to find one that would fit into my major. The ISA in San Jose program, however, fit perfectly. I took two classes that count towards electives in my major (global governance), a required class for my Spanish minor, and a science course which counted as my last Gen Ed. It fit perfectly.
As I looked more into Costa Rica, the decision became even easier. Costa Rica is such a beautiful country with a diverse climate and a picturesque landscape (even on the walk from my Homestay to my school). Economically and politically, Costa Rica is far ahead of most other Latin-American countries, often being the first to take on innovative policies and also acting as mediator for regional conflicts.
Costa Rica has the highest literacy rate in the region and a booming ecotourism industry; it was the first country to abolish its national army and the first to set attainable goals for carbon neutrality. Costa Rica was a perfect subject for unique field research for my honors thesis. Additionally, knowing that Costa Rica is a very centralized country, I knew that studying in San Jose, the capital, would be advantageous.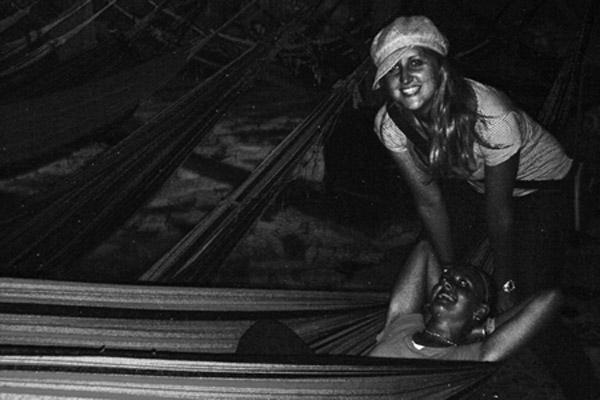 GO: What made studying in Costa Rica a unique and special experience?
Kalyn: The people. Costa Ricans are such a warm, friendly people; they truly are willing to help you with anything you need, whether that's directions to the mall, help with your Spanish homework, or a dance partner. I loved picking up on all the cultural nuances, especially with the help of my "Mama Tica," who really made me feel like a part of the family.
There's nothing like spending 3 day weekends in a little surfer town in the Caribbean. Just sayin'. "Pura Vida" (literally "Pure Life": the national saying) is a way of life. There's such a relaxed lifestyle; it proved to be a stark difference from America's hustle and bustle, the deadlines, the stress.... I definitely brought some of that "take life as it comes" attitude back home with me.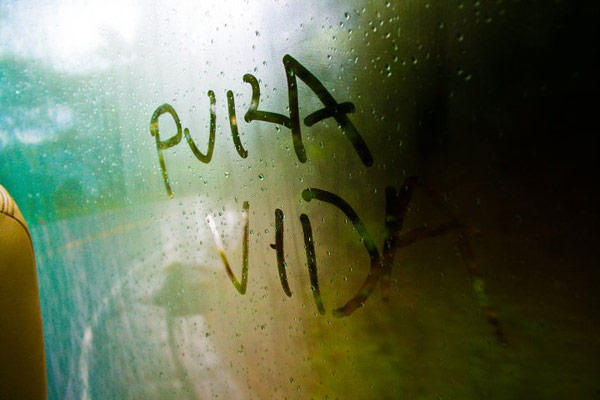 GO: How has this experience impacted your future?
Kalyn: My conversational Spanish has improved significantly. Immersing yourself in the language really is the best way to learn or improve your knowledge of it. It was exactly what I needed to refresh my passion for the language (after 8 years) and to encourage me to continue.
I was able to spend a semester in a beautiful country, taking all the classes that I would have been taking at home. It worked out perfectly with my academics (studying abroad doesn't have to set you back). I caught the travel bug. It's official. My experience in Costa Rica was unforgettable; now I need to see the rest!
Check out this great video on studying in Spain with ISA.
Further Info
About ISA
ISA distinguishes itself as a study abroad provider by its commitment to each individual student. ISA services are available to students, parents, faculty and advisers throughout the study abroad process. In addition to the ISA team in the U.S., ISA offers study abroad students constant support through resident directors available in study abroad locations globally.
Everyone at ISA is proud to be a part of offering a high quality study abroad experience to American and Canadian college students at an affordable price. We recognize that we play an important role in the worldwide effort of international educators to increase awareness of cultures and societies outside of each student's national boundaries. Our programs are designed to maximize our participants' learning abroad, and we understand that most college students need support and expert guidance before, during and after their time abroad.
All of Their Programs