ISA Study Abroad in Lima, Peru
7 travelers are looking at this program
Venture off the beaten path in Peru with ISA—International Studies Abroad! This study abroad opportunity affords you the best of Lima, Peru's capital city: your choice of three top universities, flexibility in length and season of study, and a wide variety of courses. Business and economics majors will turn to the Universidad del Pacifico, which boasts a high tech campus and a well-established faculty. Pontifical Catholic University of Peru, the oldest private college in the country, prides itself on its research and academic work!! Lastly for our pre-med and health majors, the Universidad Peruana Cayetano Heredia is one of the leading medical schools in Peru and students are able to do a summer program focused on health sciences and medical Spanish!
Lima is an incredible city, filled with activities for all interests. With seasoned on site support, students often are empowered to find their own communities within the bustling city making for an unforgettable experience abroad.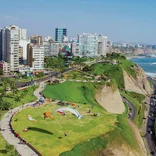 Universidad de Piura - Lima (UDEP) provides a high-quality education to its students. UDEP boasts a 16:1 student-teacher ratio and is best known for its strong business and communication programs. UDEP's Lima campus is in the heart of the hip Miraflores neighborhood, where the ISA office and many homestays are also located. Studying at UDEP also gives you easy access to Parque Kennedy, world-class restaurants, a robust nightlife, and seaside strolls along El Malecón.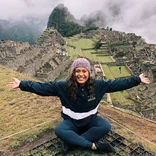 The Pontificia Universidad Católica del Perú (PUCP) is the oldest private higher educational institution in Peru. Fully accredited by the Peruvian Ministry of Education, the PUCP was ranked the highest in Peru. ISA students and the university's 18,000 students and 500 international students have access to on-campus services such as banks, computer labs, cafeterias, 3D printers, sports complexes, library and cultural activities such as dance class.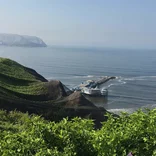 Founded in 1961, The Universidad Peruana Cayetano Heredia has become one of the leading medical schools in Peru. With a concentrated population of 2,000 students, the UPCH specializes in Medicine, Dentistry, Natural Sciences, Public Health, Veterinary, Nursing, Psychology and Education. The UPCH was ranked 68th in the QS Latin American University Rankings in 2018, the second highest in Peru. ISA students in this program partake in field work in the health sector in addition to their studies.
ISA Scholarships and Financial Aid
ISA is committed to increasing all students' access to study abroad's many benefits. We don't let financial hardships to get in the way of a life changing educational experience.