ISA Study Abroad in Rome, Italy
Term
Academic Year, Fall, J-Term, Spring, Summer
View Other Details

Program Details

Degree Level

High School Diploma

Pricing

Price Details

Program Price Includes:

• Comprehensive Advising and Support

• Tuition at the Host University

• Official Transcript from Host University with ISA Cover Letter

• Housing

• Meals and Laundry Services

• Bridging Cultures Program

• Full-Time Resident Staff

• On-Site ISA Offices

• Computer and Internet Access

• Excursions

• The ISA Discovery Model

• Cultural Activities

• Medical Insurance

• Comprehensive Health, Safety and Security Support

• Airport Reception

• Visa Support

• Tutoring

• The Professional Development Toolbox

• Scholarship Opportunities
38 travelers are looking at this program
Roma, the Eternal City, the City of seven hills, Caput Mundi (head of the world): whatever you call it, one thing is for sure, Rome has an enormous wealth of history, culture and international influence. With its many neighborhoods and sprawling historical sites, Rome gives you the sense of being in a small town, despite the fact of being home to almost 3 million people.
Students participating in the ISA Rome Semester or Summer program can choose from a multitude of courses in English as well as several courses in the Italian language offered at the American University of Rome (AUR). All participants are in the classroom with North American and other international students. The wide range of course options available includes Art, Architecture, Economics, History, International Relations, Literature, Italian History and Language, Social Sciences, Political Science, Physical and Biological Sciences, Video production, and more.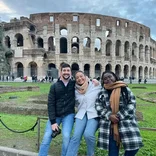 Situated at the top Rome's tallest hill, the American University of Rome (AUR) campus is canopied by gardens and has views of the city & remnants from the Roman Empire. Campus is within walking distance from the city and sits right around the corner from the Aurelian Walls, a historic line of city walls that encompass the Seven Hills of Rome (the geographic heart of Ancient Rome). You will have access to libraries, computer facilities, free Wi-Fi, and two relaxing gardens in which to study.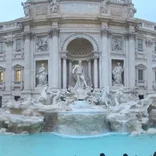 The Università Cattolica del Sacro Cuore is the largest private university in Europe and the largest catholic university in the world. On the Rome Campus, ISA students will be able to participate in the latest Global Health. With its focus on international students, ISA participants will have numerous opportunities to develop their academic and professional careers while closely experiencing the language and culture in one of the country's most powerful economic and cultural metropolises.
ISA by WorldStrides Diversity Scholarship
This scholarship is offered for summer and semester programs and is intended for students with identities historically underserved in education abroad. This can include, but is not limited to, individuals who identify as African American/Black, Hispanic/Latino, Asian American, Alaskan Native, American Indian, Native Hawaiian, LGBTQIA+, First-Generation College Students, U.S. Military Veterans, students with disabilities, and/or students at Minority-Serving Institutions.