Register with Panrimo to begin your study abroad journey to France. Choose to study abroad between 3 exciting cities, each with its own distinct benefits. Determining the right fit for you is made much easier through Panrimo. Read on for more details.
Paris
Study abroad in Paris with Panrimo for a full semester, year, or summer. Panrimo is partnered with two Parisian institutions - the University of Paris IV Sorbonne, where you can choose to focus your studies on the French language. If you are not interested in taking classes in French, then you should consider the American Business School Paris, where you can choose from over 40 different programs for your studies. You can choose to participate in a homestay or have a shared apartment with other Panroamers; spend your weekends participating in the inclusive program excursions (wine and cheese tasting, anyone?).
Grenoble
This program is designed for the serious French-learning student - held at the University of Grenoble Stendhal, and nestled in the mountains (and with courses only taught in French!), attending this university is the perfect immersion for students to rapidly develop their French language proficiency. This program is available for a semester or a short term summer session, with housing options varying dependent on the program. Inclusive program excursions include weekend trips to Paris and Lyon!
Lyon

Study abroad in Lyon, where Panrimo partners with University of Lyon 3 to offer a variety of course options taught in English across many subject areas. French courses are also available to students from all levels of language study. Did you know Lyon is the world's center of gastronomy and regional cooking? Delight your taste buds and other senses as you explore this city and avoid the tourist traps!
These different study abroad opportunities with Panrimo offer something for every student wanting to study abroad in France. Check the Panrimo website for more information!
Reviews
Alumni Interviews

Interview with Haley Daignault, Panrimo France alum
GO: Why did you decide to study abroad with Panrimo in France?
Haley: I work as a study abroad student adviser at SVSU and have quite a bit of knowledge about each of the companies I had to choose from. I had talked to Panrimo various times about my program opportunities and they were always very friendly and willing to answer even the simplest questions that I had. I had been on an itinerary based program before and I wasn't looking for that again. I really wanted the opportunity to explore on my own and grow as an individual while still knowing that Panrimo was there if something were to go wrong. I appreciated their expertise and quickly responses and from there, the rest is history.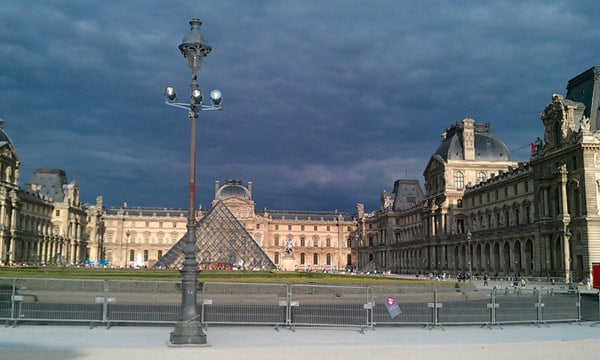 GO: What made studying in France a unique and special experience?
Haley: My grandparents are French and have always encouraged all the grandchildren to travel and take French. So when I began my Freshman year of high school I begin classes. I continued to grow and progress with the language and finally decided that I needed to just go and see for myself what it is really like. I also am an International Business major and this program offered the opportunity for me to take International Business Electives to satisfy my degree requirement. I have always wanted to experience France and feel so grateful I finally got that opportunity.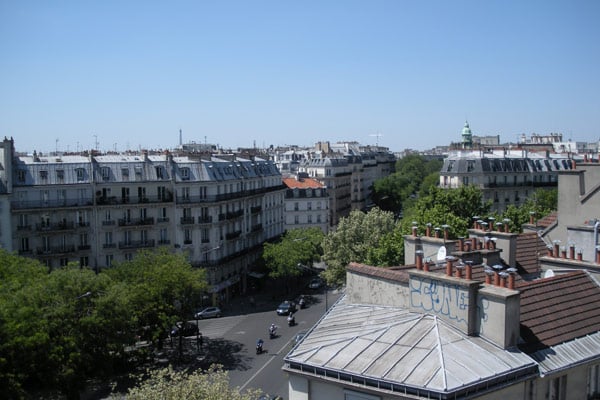 GO: How did this experience impact your academic development?
Haley: This experience has opened my eyes to the world around me. I like to think that I have always been a global thinker and a travel enthusiast. However, this experience taught me a great deal about the differences between American business and European Business. It gave me more insight into the different viewpoints of people and why they think the way they do. I like to think that I am more culturally sensitive and a globally aware citizen. Finally, my experience has taught me the importance of being aware of more than just what is effecting you directly. I have learned to submerse myself in a foreign culture and adapt with success. How many people can say that?
Further Info
About Panrimo
Panrimo is a company born of a friendship established between co-founders Paul and Tony while studying at Western Michigan University. Because of their mutual interests in travel, seeing new places, and the desire to avoid a monotonous college life, Paul and Tony put their heads together to come up with "Panrimo." Described as "an odd name for a serious decision," it salutes both Pangea (yes, the super connected super continent!) and the Latin word for explore, "rimo," thus denoting their underlying message- travel better, in a world that's connected better.
Panroamer alumni are guaranteed lifetime admittance into the Panrimo Travel Club - this includes access to free airport pick up in Panrimo's host countries, access to Panrimo coordinators in partner cities, letters of recommendation from the founders, visa and passport assistance, international travel advice, and access to Panrimo's excursions and cultural immersion activities - for life!
All of Their Programs