Join VIDA in Costa Rica as a volunteer in their field clinics! Programs in Costa Rica are typically 2-weeks in length.
Volunteers will gain hands on experience in patient care while learning and practicing basic medical examination techniques. Volunteers will work alongside VIDA staff and licensed doctors to provide underserved communities with necessary services. Interact with the community and learn more about issues in public health.
There are also opportunities for volunteers interested in dentistry to help facilitate mobile dental clinics. Volunteers will have the opportunity to shadow experienced dentists and oral health professionals. Depending on their level of experience and level of education in dentistry, volunteers may even have the opportunity to perform procedures under the supervision of mentors.
Visit the VIDA website to learn more about medical volunteer programs in Costa Rica.
Reviews
Alumni Interviews
Meet Natasha Bolourirad, VIDA volunteer alum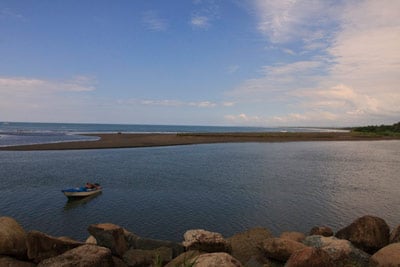 GO: Why did you decide to volunteer with VIDA in Costa Rica?
Natasha: I decided to go with VIDA because after months of researching other volunteer groups, I found that VIDA offered the most hands on veterinary experience. They also had a perfect balance of volunteer clinic days and day adventures making it a very enjoyable vacation.
GO: Describe your day to day activities as a volunteer.
Natasha: My trip last year lasted for 2 weeks. The first week was spent in Costa Rica and was packed with things to do. Most of the nights were spent in various hotels while 2 of the nights were spent living with a local family (the best part!). We had 2 clinic days with small animals and activities included latin dance classes, a volunteer soccer game with our homestay families, beach, national forest, shopping and tons of great restaurants.
The second week was spent in Nicaragua and included 3 clinic days (2 small animal and 1 large animal day). We also went to a casino, sang karaoke, danced, went ziplining, shopping, and went on a boat tour of monkey island.
GO: How has this experience helped you grow personally and professionally?
Natasha: It helped me confirm my desire to become a veterinarian, and likely strengthened my application as I got into 4/4 of the schools I applied to. It has also made me realize that I really want to continue to work with VIDA for many years to come. Volunteering anywhere is a very rewarding experience, but mix that with a wonderful experience abroad and you really cannot beat it.
Natasha, veterinary technician living in Arizona, volunteered abroad from July to August 2011.
Meet Paulina Alcaraz-Flores, VIDA volunteer alum
GO: Tell us about yourself and your trip.
Paulina: My name is Paulina Alcaraz-Flores. I am from Los Angeles, CA. I am currently finishing my first year in veterinary school and am 26 years old. I attended 2 VIDA trips. One was in the summer of 2009 and the other in the summer of 2010. In 2009, the trip was to Costa Rica and Nicaragua. In 2010, the trip was to Costa Rica and Panama.
GO: Why did you decide to volunteer with VIDA in Costa Rica?
Paulina: I decided to volunteer abroad with VIDA because I wanted to get hands-on experience in order to apply to veterinary school. I had always wanted to visit Costa Rica so I thought this was the perfect opportunity. Plus I thought 2 weeks was a perfect amount of time (it wasn't too long nor too short). And since I am fluent in Spanish, I knew that I would be able to communicate well with people living there.
GO: Describe your day to day activities as a volunteer.
Paulina: We spent 1 or 2 days on orientation, which is when we were taught some basics of spaying and neutering. We spent a total of about 6-7 days spaying and neutering. The other 5-6 days were spent doing activities such as sight-seeing, visiting museums, white-water rafting, etc. On spay/neuter clinic days, we started our days early to set up for clinic and prepare for patients. Throughout the day, we prepared the pets for surgery, assisted with surgery or actually performed the surgery ourselves, and also gave them preventative medications and/or post-op meds.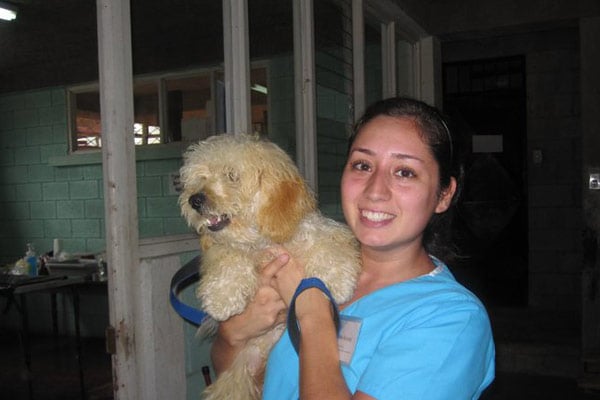 GO: What advice do you have for future volunteers?
Paulina: I would advise future volunteers to stay open-minded during these trips and to ask questions if something seems out of the ordinary. Things are definitely done differently in Central America, especially in poor communities, but that doesn't mean they're "wrong". It was a wonderful experience and I would recommend it to anyone who is interested in helping animals, especially pets that belong to people with scarce resources.
GO: How has this experience helped you grow personally and professionally?
Paulina: I believe going on these trips with VIDA helped me to get into veterinary school because they set me apart from other applicants. I also learned a lot on these trips so I entered veterinary school with more experience than some other people.
Meet Paola Casillas, VIDA volunteer alum
GO: Why did you decide to volunteer with VIDA in Costa Rica?
Paola: I decided to volunteer abroad with VIDA in Costa Rica because a friend told me she was going on the trip. It sounded like a blast and a really good learning experience. I had been looking for ways to volunteer in the medical field abroad, and this trip was perfect. I researched VIDA and loved it.
GO: Describe your day to day activities as a volunteer.
Paola: The first day we got there, we got picked by VIDA staff and went to a shopping mall all together to exchange cash and have lunch. That night was just a meet and greet at the Best Western in San Jose. We talked about what we expected from the trip and what we wanted to get from it. We also had a survival Spanish lesson from a very nice Spanish teacher. The next day was a full day of orientation.
The following day, we traveled by private charter bus to a small town on the Pacific coast of Costa Rica. All the drives we took were amazing because we drove through tiny towns in the middle of the rainforest. The views were spectacular. In Quepos, we went to a nice dinner and went dancing and explored the town. The following day was ziplining!! We then traveled to Puerto Jimenez where we had clinics the following 3 days. The clinics would be from about 8am to 4pm. We would unload the truck, set up, treat patients, have a home-cooked traditional lunch, and clean up. One night we got salsa lessons from one of the interpreters who was a fantastic dancer.
After the clinics, the entire team of staff and volunteers would have dinner at cool restaurants. One restaurant was on a beach. Another had a soccer field we played a game of soccer in. Others had dance floors we would practice our salsa on. Some of my favorite memories are from these restaurants we would go to. We had one day without a clinic where we traveled to Panama to have the last 3 clinics. After 6 full clinic days, us volunteers and our team leaders traveled to Bocas del Toro, Panama, little scattered islands on the Caribbean coast of Panama. We spent 2 and a half days here just for recreation. Our hotel was right on the water. We took a boat ride to a beautiful pristine beach filled with starfish. We snorkeled and saw tons of dolphins. On the last day, we traveled back to San Jose, celebrated one last night, and flew back home the next day.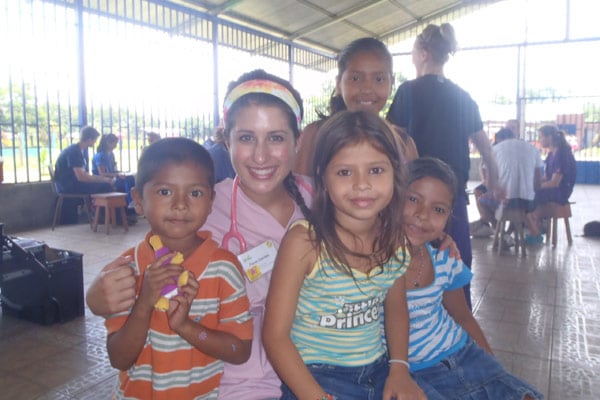 GO: What made this experience unique and special?
Paola: What made this experience unique and special is that I made a lot of amazing connections with the people I met. I haven't forgotten the names and faces of some of the patients I treated. There was a little girl, Monica, who was so sweet and gave me her earrings off her own ears as a gift of thanks. When she left she hugged me and gave me huge kisses on my cheek. Another patient, Maria, was an indigenous woman in Panama. She was so sweet and grateful and had such a difficult life. She never once stopped smiling and was just such a happy woman.
I became really close with some of the staff and volunteers. I still keep in touch with them and I am actually visiting one of them this summer. I also became really close with one of the volunteers who lives across the country. We talk often and will be visiting each other soon. I have never had so much fun working and traveling. I met the most amazing people, experienced things I had never experienced, and had the time of my life. I was very sad to leave.
GO: How has this experience helped you grow personally and professionally?
Paola: Professionally, this trip has given me very valuable experience. Volunteering directly with doctors and having so much hands on experience made me realized I am on the right career path. This trip is a great thing to talk about in my interviews and applications for medical school.
Personally, this trip opened up my eyes to the rest of the world. I had been out of the country before, but not in this way. I was completely immersed in the culture. It made me realize there is so much to see in the world and so much ahead of me. I returned home from this trip feeling so happy, motivated, and excited for life.
Paola Casillas volunteered in Costa Rica from July 16-July 28 2011. She lives in Tucson, Arizona and is from Gilbert, Arizona. Paola, 20, is a full-time, pre-medical student at the University of Arizona.
Further Info
About VIDA
Volunteer abroad with VIDA in Central America! With VIDA, you have the opportunity to gain experience in three main fields: medicine, dental health, and veterinary medicine. As a volunteer with VIDA, you will work with local professionals in these fields in Guatemala, Nicaragua, and Costa Rica. Working with coordinators from the field, VIDA volunteers work to set up mobile clinics to provide easily accessible services to the people and animals of communities in need. Whether you are an aspiring health-care profession or just have a passion for helping others, VIDA will provide you with a meaningful service-learning experience.
All of Their Programs