As a volunteer in Tanzania with Cross-Cultural Solutions, you will be working in Kilimanjaro. Locals in the community struggle with a lack of resources, effects from the remnants of colonialism, and the ongoing impact of HIV/AIDS. When you volunteer in Tanzania, you will be helping those communities that are in desperate need of help. You will experiencing local culture while living and working near some of the most stunning landscapes of the country.
While volunteering in Tanzania will have working options in caregiving, teaching, and community development. Depending on your work choice, you will be involved in one of the following: orphanages, daycare centers, homeless shelters, schools, community centers, clinics, and women empowerment's centers.
Reviews
Alumni Interviews

Meet Alison Schoepp, Cross Cultural Solutions - Tanzania alum
GO: Why did you decide to volunteer with CCS in Tanzania?
Alison: This decision to volunteer in Tanzania started by a suggestion of a friend who had just travelled to Africa. I have always wanted to go to Tanzania and was searching for options to do so in a volunteer capacity. I found CCS on-line and after reviewing a few other international volunteer programs, decided to send an email to CCS requesting information. I presented this idea to my husband and he was thrilled - after a couple of days of deliberation, we both decided that we would register with CCS because of how helpful the coordinator was and because of all the positive feedback I was able to read on-line. I am so happy and feel so fortunate to have done so, as this experience has changed me in ways I didn't think were possible.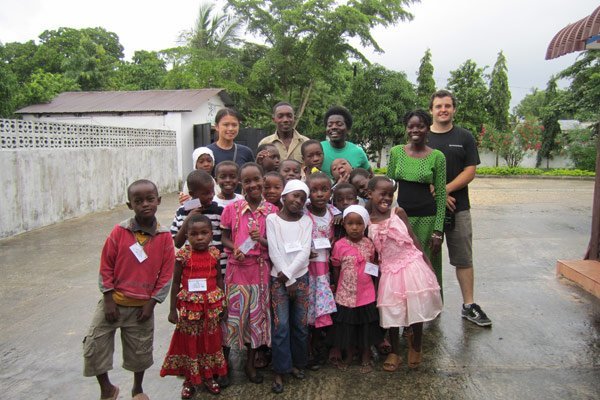 GO: Describe your day to day activities as a volunteer.
Alison: Every morning I woke up bright and early to write in my journal about the day before. Our days were filled with so much action that by the end of the night I was too tired to write. After breakfast all the volunteers would get dropped off at their placement. I was placed at the Bagamoyo Young Artist Centre (BYAC) with a fellow volunteer, Andrew, a high-school math teacher from Australia.
Bagamoyo Young Artist Centre was established in 2009 by three young, local artists that felt compelled to do their part in guiding the local youth out of poverty. These talented artists use their skills and knowledge to teach the children to paint, carve and dance while Cross Cultural Solutions provide volunteers to help. Funding for this program is solely reliant on the sales of the art pieces produced by these artists. Although their pieces are beautiful and one-of-a-kind, the lack of tourists has caused their sales to suffer and as a result, the program has suffered. Basic supplies such as notebooks and pencils are limited and also the funds to provide a daily breakfast program has become scarce.
Andrew and I had decided that we would alternate our time with the BYAC - some days one of us would teach the children games to learn English and also basic math and the other would be with the artists guiding them on how to sustain the program. Every day we had a learning theme such as colors, animals, etc. Since the program was so under resourced and had no books or pencils or any basic supplies we had the children draw their own English/Swahili flashcards.
My time with the artists was spent teaching them how to compose professional documentation so that they would be able to apply for funding. First we had to identify which basic needs for the program were priorities. Our first project was to apply for funds to go towards a daily breakfast program. Each day I provided a lesson for them and we would go through a portion of a proposal. Consequently, they would take that information and have it drafted for me in their words. I wanted to make sure that I wasn't doing the proposal for them and that they understood why we needed certain information. Everyday they never ceased to amaze me as they had absorbed so much of what I taught them and were eager to show me their work.
Spending time with the children had equally rewarding benefits. They are so pleasant and enthusiastic to learn new games and songs. The first portion of our time would be writing, reading and drawing. After every lesson we would take the kids to the beach and Andrew would teach them fun songs and dances and I would teach them yoga.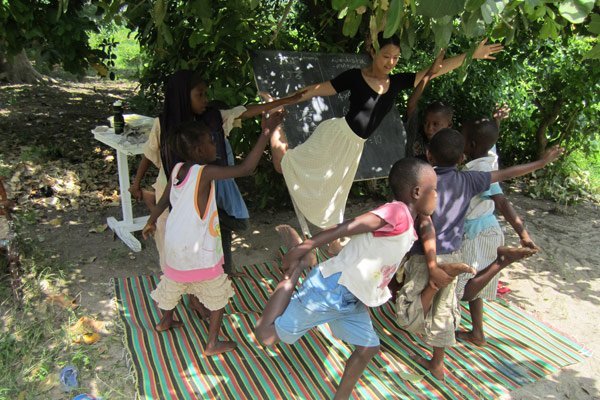 The CCS driver would pick us up around noon and we would head back to home base for lunch and to regroup with the other volunteers. Shortly after lunch there would usually be an activity or a guest speaker or a Swahili lesson. The first week is filled with amazing cultural activities in the afternoon and the weeks after we had more free time to work on lesson plans for our placements or venture around town. Evening would arrive quickly and after dinner and chatting with everyone I was ready for bed.
Our weekends were less structured and we had a lot of free time to ourselves. One weekend my husband and I flew up to Kilimanjaro to go on a short safari. We were taken to Tarangire National Park, Lake Manyara and the breathtaking Ngorongoro Crater.
GO: How has this experience helped you grow personally and professionally?
Alison: This experience has opened my eyes and heart to a world that I did not know still existed. Living in Canada, I see what many people take for granted - opportunity to education, healthcare and excessive living. At first, I was frustrated because we have so much and they have so little. But it's this struggle that brings tenacity to the children in Bagamoyo. They don't have a lot of material possessions but the kids I worked with had a great sense of community and were so inventive and resourceful. I arrived at Bagamoyo with so much I wanted to teach them and in turn it was them who taught me about the simple joys in life that first-world living can over look.
I am still proud to hold on to my volunteer role and since I have left Bagamoyo I continue to bring awareness to programs in Tanzania such as BYAC. I am able to help them raise funds for their various projects share my positive experience. I hope to return in the near future to see the progress in the program.
I am so thankful and feel very blessed to have been able to travel to Bagamoyo - there will always be a special place in my heart for the CCS in-country staff, the children and the artists at BYAC and the other volunteers.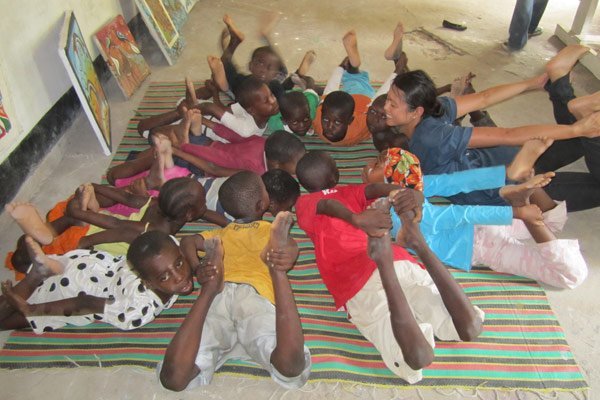 Further Info
About Cross-Cultural Solutions
The Cross-Cultural Solutions Volunteer Abroad experience allows students and travelers to gain valuable experience overseas while working side by side with local individuals and communities to make an impact.
Since 1995, over 30,000 people have volunteered with Cross-Cultural Solutions, providing meaningful and sustainable volunteer services to international communities, and contributing responsibly to local economies.
Volunteers gain valuable experience working in areas such as education, healthcare, and social services. Visit the Cross-Cultural Solutions website to learn more about how we're changing everything.
All of Their Programs