Company News
Go Overseas is Paying for Everyone on the Team to Take a Vacation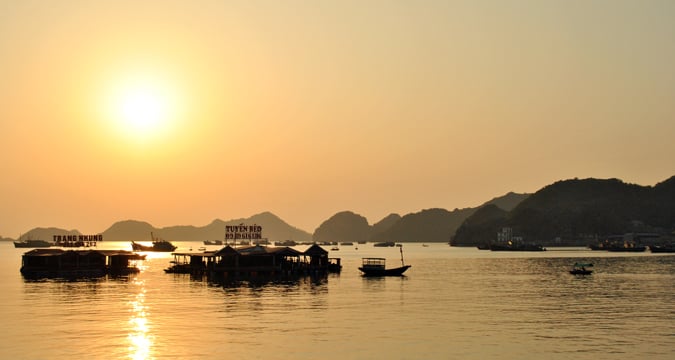 When Andrew, Tucker, and I started Go Overseas, we wanted to create one of the best places in the world to work. It wasn't easy. Like many startups, we had a limited budget and made some serious sacrifices along the way. Starting a company does, as they say, often feel like riding a roller coaster.
This is core to our purpose and mission as a company and an important part of why we started Go Overseas to begin with.
Go Overseas has been lucky enough to have had excellent growth over the last couple of years, and -- even more excitingly -- that growth has allowed us to come closer to achieving that goal. How exactly? Well, for one we're now paying for everyone at Go Overseas to go on vacation. Wait, what?
What's a Paid PAID Vacation?
Many companies give their staff 10+ paid vacation days (PTO) per year. At Go Overseas, we now give 20 vacation (30 including holidays) days and we're paying for everyone on the team to go on one vacation during that time off. What does this look like for each Go Overseas team member? Here are the specifics:
An extra 5 days of vacation for each member of the Go Overseas team (bumping it up to 20 in total).
A free trip on a program run by one of our partners: A volunteer, language school or adventure travel trip. Yes, anywhere in the world. We really do mean anywhere.
$1,500 flight allowance to anywhere in the world (once a year).
The Criteria: We can't just wander aimlessly around Asia or go on a cruise. As mentioned above, every Go Overseas team member will choose a program offered by one of our volunteer, language school, or adventure travel partners.
Our mission, as an organization, is to inspire and encourage others to embrace a more meaningful type of travel. It's only appropriate that each individual member of our team go on a meaningful travel adventure every year.
We're Taking a Stand in Favor of Meaningful Travel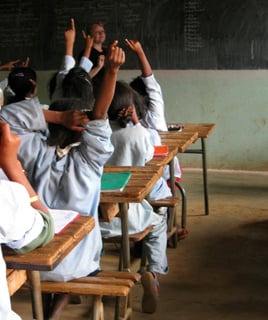 We're taking a stand and putting a stake in the ground, even at the risk of offending some people. For most, travel consists of cruises, all-inclusive resorts, tours of Paris, and backpacking. The problem is that travel shouldn't minimize interaction with locals (as most cruises and all-inclusive resorts do).
That's the old model. The new travel is meaningful, impactful, and with real cultural exchange. It's adventure travel trips where you interact with the locals, on the ground. It's volunteer trips where you make a real, meaningful impact on communities. It's taking a language school vacation in South America and eating the nearby street food during your class breaks. It's not only a more rewarding way to travel, it's also more fun.
The Millennial generation will lead the way. Millennials crave more genuine travel than our parent's generation. We also care more about our impact on the world.
This new Go Overseas benefit is a rallying call to Millennials around the world: Travel differently. As the famous Mark Twain quote says, "Travel is fatal to prejudice, bigotry, and narrow-mindedness."
Mark Twain certainly didn't have cruises or all-inclusive vacations in mind when he wrote this (thankfully they didn't exist at the time). The change starts here at Go Overseas. Let's bring our type of travel mainstream. Join us.
What's the Fine Print? What Types of Trips Will We Take?
As mentioned above, the trips need to be with one of our current partners. This initiative is a benefit for our staff, but we also want to help raise the profile of our partners and their high quality travel programs. We will be working with every individual on the Go Overseas team to help them choose a trip that aligns with their interests.
Go Overseas is leaning in because we think it's important for us to lead by example.
Early favorites? Mallory is talking about a volunteer trip to Vietnam, Jessie is dreaming about Indonesia and I have Africa on the mind. We'll be going on volunteer abroad trips, enrolling in language school programs, and jumping into adventure travel excursions.
If you are a Go Overseas partner reading this, you may be thinking, "I'd love to have a Go Overseas staff member on one of my trips!" We'd love that as well. Contact me and/or Mallory and we'll start working with you on the logistics. Just remember, we can't visit everywhere in 2015!
Tell Me More About the Go Overseas Mission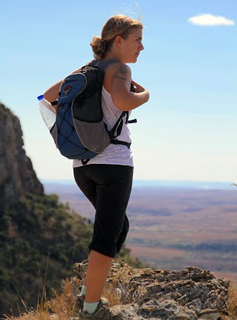 I'm glad you asked. We really, really, really believe in the Go Overseas mission and values. But while it's easy to say you believe in your mission and values, it's a lot more impactful to live them.
With 600,000+ monthly users, we have a real opportunity to make an impact. Our goal is to inspire our millions of users to go on meaningful travel adventures themselves. We're going to lead the way.
As mentioned above, we want to bring increased visibility to the great trips our partners offer. The volunteer, language school, and adventure travel programs on our site are run by wonderful, caring companies who organize fantastic trips.
Having a Go Overseas staff member on their trip will help bring additional attention to their programs. These programs make a real difference in their local communities. We want to support this is any way we can.
Every member of the Go Overseas team will be exploring the best possible trips and reporting back to YOU, our community. We'll be blogging, taking pictures and videos, letting you share in our adventure and, hopefully, inspiring you to take a similar trip of your own. You'll be able to follow our adventures right on this here blog.
Who Inspired Us?
While we're applying the Paid, Paid Vacation concept in a new way, we're certainly not the only company to offer this generous benefit. We've been inspired by a number of trailblazing companies with fantastic cultures, including MOZ's team and their inspirational, mustachioed founder, Rand Fishkin.
Full Contact was one of the earliest companies to offer this perk, and kudos to them for starting this trend.
Go Overseas is leaning in because we think it's important for us to lead by example. This isn't just another benefit for our staff, and a great way for our team to love their jobs (although that's great too!). This is core to our purpose and mission as a company and an important part of why we started Go Overseas to begin with. We're living our company values and the values of the world we want to live in. We're being the change we wish to see in the world. Join us.