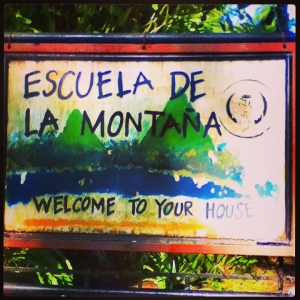 Why did you pick this program?
I wanted to experience life in rural Guatemala in a program that had fantastic reviews from other students that I met (at the sister school).
What did your program provider assist you with, and what did you have to organize on your own?
I had to organize my own transport via public transportation to the Mountain School, although the coordinator gave specific directions for how to access the main bus station, what to tell the driver, how much to pay, etc. I was already in Guatemala when I decided to study at the Mountain School. The school provides materials (books, study materials) to use but I provided my own writing utensils and notebook.
What is one piece of advice you'd give to someone going on your program?
All of the strengths of the Mountain School are also the things that may turn people off to the program, so know what experience you wish to have! For me, these were all big plusses.
Communication with the outside world once you are at the school can be challenging; the "internet cafe" in the nearest community doesn't always function, nor is there consistent electricity. Some people bought a wireless dongle or a local cell phone to stay in touch.
There is no bar, cafe, restaurant, shop (other than a corner tienda) to pass your time (or spend your money) in. There is a coffee plantation to explore, hammocks, a decent library, a beautiful viewing platform, daily hikes and runs, and several excursions organized by the school. The pace is different.
You are treated like family, both in the homes of the community members and at the school. It is a rare privilege.
Also, this program is run with the aim to support the community. Social justice issues are present in every conversation and in every excursion. If you are ready to learn, it is an amazing eye-opening experience.
Finally, because students are at many different levels, every speaker or event is translated. This allows everyone to fully participate, regardless of their level of Spanish. As a teacher who believes that all language learning should be comprehensible, this practice of translation meets that need.
What does an average day/week look like as a participant of this program?
7:30 am walk to breakfast with a family
8:00-10:00 class (one-on-one)
10:00-10:20 coffee and snacks provided by the school (amazing coffee!)
10:20-12:00 class continued
12:00 walk to lunch with a family, afternoon activity OR afternoon classes (hike, talk, catch the local transport to town, study!)
6:00 walk to dinner with family
7:00 evening activity (round table, homework, etc.)
Going into your experience abroad, what was your biggest fear, and how did you overcome it and/or how did your views on the issue change?
My biggest fear was probably getting lost or ending up in the wrong place. However, I learned that the people that I interacted with in Guatemala were so kind, so friendly, and incredibly willing to help me get to where I needed to be, including bus drivers, collectivo drivers, and pretty much everyone else.
I realized that although I am never going to fit in (no matter how good my Spanish is, my hair is sliver-blonde!) it doesn't matter because people are generally kind, and my care taken to wear culturally appropriate clothing and use formal language with others was deeply appreciated.
How did you spend your free-time in such a small community?
Spanish. Suddenly, I had no more excuses to put off reading that book in Spanish, or reading the entire newspaper cover to cover and coming up with questions about it. Attending every excursion, whether it interests me or not, became exciting because it was something different, and it turns out that I learned a ton. I had no excuse not to write that journal entry in Spanish; there were no distractions.
Also, I always had plenty of time to draw, to read to the kids, to help out in the garden, and one memorable week, to create and perform a musical presentation with some other students that we presented to the local kids.