Why did you choose this program?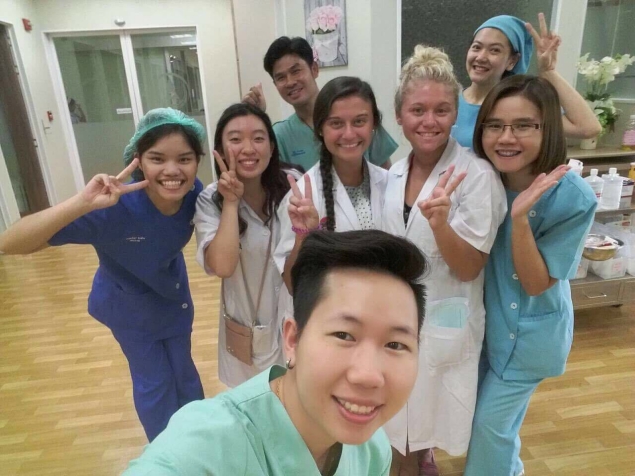 I wanted to learn about the medical system in another country as well as learning about culture in Thailand.
What did your program provider assist you with, and what did you have to organize on your own?
The program itself provided all volunteers/interns a wonderful house to stay in during the duration of the program, as well as transportation to and from the project site everyday. On my own I learned that each day would be different and you just have to go into it with an accepting, open mind! Not all things may be the same as the way you do them back in your home country!
What is one piece of advice you'd give to someone going on your program?
My advice to future volunteers/interns would be, be excited and eager but have an open mind! This is an amazing experience! The medical project I will say is more of a learner experience rather than hands on, but take in as much as you can because it is very meaningful.
What does an average day/week look like as a participant of this program?
The average week would be a 7:00am pick-up about 45 minutes to the hospital depending on traffic, so you would start at 8:00am and depending on the medical staff schedule you could either be busy until 2 or 3 pm or some days you would get done early. But there is plenty to do at the hospital, there is a full market there 3 times a week. Then the bus would pick you up at 3:00pm and another 45 minute drive home. Definitely a full day!
Going into your experience abroad, what was your biggest fear, and how did you overcome it and/or how did your views on the issue change?
My biggest fear was the language barrier but the good thing is, this program also gives you a 2 day orientation lesson which includes many phrases and terms in Thai that are such a big help! And a lot of Thai natives also know a few English phrases so it was not bad at all. They are eager to learn English and you will definitely see that as you meet a lot of staff and everyday people on the streets of Thailand
Did you feel safe during your time abroad?
Absolutely! I have never felt more safe in my life, and I will say I was very skeptical about this when I first came to Thailand especially being with just one friend, but honestly Thailand really is the land of smiles! These people are the sweetest and most welcoming people you will come across. Now this does not mean go out alone and not have a care in the world, you still have to be smart and observant, aware of your surroundings, but I 100% never felt uncomfortable ever.