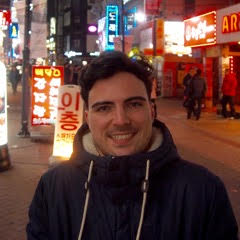 Why did you choose this program?
Through the years, my interest in East Asian culture was constantly increasing. Korea appeared to be a super exciting place in terms of culture, entertainment, and people. I was not disappointed in any of it.
What did your program provider assist you with, and what did you have to organize on your own?
The provider organized everything bureaucratic for me, I only had to organize my flight and my study schedule.
What is one piece of advice you'd give to someone going on your program?
Spend as much time as possible before and after your exchange in the country. You cannot get enough.
What does an average day/week look like as a participant of this program?
During the weeks there are several classes in the morning; discussions, debates, papers. A lot of sport and free time activity in the evening, dozens of opportunities to dine together or to dive in the thrilling city life of Seoul. The weekends are filled with clubbing, trips, and gatherings that are fun, social, and enriching.
Going into your experience abroad, what was your biggest fear, and how did you overcome it and/or how did your views on the issue change?
The biggest fear was basically returning. You can never overcome that, but you always come home more experienced and mature and with a wider horizon.